Don't miss my honest review of the Philips 3200 vs 5000 if you are looking for your first espresso machine! These models have been around for a few years now, and they have gained many good reviews over time. But after considering the authentic performance of the pair, the Philips 3200 totally has my vote for the win.
The winner, the Philips 3200, has a single Thermoblock heating system that outperforms other machines with the same heating element that I've tested. Its grinder and pump pressure consistency are also quite good. This is the type I recommend if you want a simple model with consistently good espresso flavor.
Philips 5000 is also a fairly good espresso maker in terms of flavor. In fact, I prefer the interface design of this model more than 3200, especially its dedicated buttons for quick cappuccino and latte macchiato. However, its operation is too noisy for me, and the water tank position is more awkward than Philips 3200.
Philips 3200 vs 5000: Comparison Chart
Image
THE WINNER (#1)
THE RUNNER-UP (#2)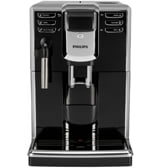 Adjustable Grinder Setting
Adjustable Coffee Length/Temperature
What I Like
Stable and consistent espresso extraction
Good drink temperature, the coffees come out hot
One-touch Americano
Potent steam wand that can froth dry foam
Quiet operation, even during the grinding step
Simple interface
Good set of one-touch recipes
Automatic milk carafe with microfoam frothing
Delicious espresso flavor
Compact design for small kitchen stand or countertop
Perfect for personal use or small families
THE WINNER (#1)
Image
Adjustable Grinder Setting
Adjustable Coffee Length/Temperature
What I Like
Stable and consistent espresso extraction
Good drink temperature, the coffees come out hot
One-touch Americano
Potent steam wand that can froth dry foam
Quiet operation, even during the grinding step
THE RUNNER-UP (#2)
Image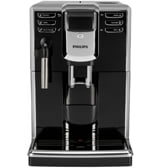 Adjustable Grinder Setting
Adjustable Coffee Length/Temperature
What I Like
Simple interface
Good set of one-touch recipes
Automatic milk carafe with microfoam frothing
Delicious espresso flavor
Compact design for small kitchen stand or countertop
Perfect for personal use or small families
Last update on 2023-09-21 / Affiliate links / Images from Amazon Product Advertising API
Philips 3200 vs 5000: Differences
Philips 3200 wins 2-0 and ties 2 against Philips 5000. The Philips 3200 is a classic model that triumphs due to its high stability in everything, from espresso flavor to grinder performance. I will reveal more about my experience with the pair below.
Coffee flavor and brewing system
The winner: Philips 3200
Grinder
Both the Philips 3200 and 5000 models come with an integrated ceramic burr grinder for grinding purposes.
To the best of my knowledge, ceramic burr grinders are a popular component in certain espresso machines and coffee makers. One of their greatest advantages is their capacity to deliver consistent and uniform grinding. This is crucial for obtaining a uniform extraction when brewing espresso.
Additionally, ceramic materials are highly durable and have low heat conductivity. This quality not only extends the lifespan of the grinder but also prevents the coffee grounds from burning during the grinding process. As a result, the original flavor of the coffee beans is preserved.
These machines have grinders that enable you to adjust the grind size, a crucial factor in optimizing extraction depending on the type of coffee beans you're using and your brewing preferences. The Philips 3200 provides users with a range of 12 grinding settings, while the Philips 5000 offers only five settings. This means that with the Philips 3200, you have a greater variety of options to customize and perfect your beverages. However, initially, having too many grind settings can cause confusion and difficulty in determining the appropriate setting.
Please note that the grind settings can only be adjusted while the coffee machine is grinding beans.
Espresso flavor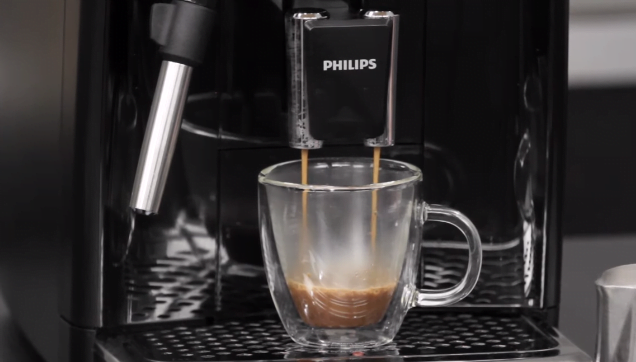 When you start making coffee with these machines, you may notice that the initial shots are weaker and have less crema. The reason should be that you haven't yet discovered the correct grind setting for the specific type of coffee beans you're using. Another possibility is because of the type of coffee beans you use. If coffee beans are excessively oily, they can form a layer on the coffee grounds, making it difficult for water to penetrate. As a result, the flavor extraction is uneven.
In my opinion, the espresso produced by both machines is of similar quality. Although their coffees don't taste as great as other expensive, super automatics on the market, they're still good overall. However, if you prefer a thick layer of crema on your coffee, I don't think these machines can deliver it. Their amount of crema is just right, and the coffee flavor is relatively balanced. Of course, as I mentioned above, the drink's taste depends a lot on the quality of the coffee beans as well as how you adjust other factors such as grinding settings, temperature, coffee strength, etc.
Heating system
These machines all use a single Thermoblock heating system. Thermoblock is a compact, fast heating device that directly heats the water passing through it. Their heating element has a body made of light aluminum and stainless steel that can rapidly reach high temperatures. In fact, the Philips 3200 and Philips 5000 heat up quite quickly. The machine only takes about a minute to heat up for the first use in the morning.
Apart from quick heating, utilizing a single Thermoblock system is typically more cost-effective than machines with more intricate heating systems, such as dual boilers. This is the reason why affordable machines like this are available.
Even though using a single thermoblock means that you can't brew coffee and steam milk simultaneously, the wait time between the two is quite brief. I believe that having just one heating element is reasonable when considering these machines' prices.
Milk system
Tie
These two espresso machines share the same milk frothing system, a classic milk frother. This is a common type of steam wand found on many espresso machines. It is designed to froth and steam milk for creating milk-based beverages like lattes and cappuccinos.
A classic milk frother offers some control over the frothing, such as milk volume, foam amount, texture, and temperature. Their frothing system is a practical option for those who enjoy creating their latte art at home.
Based on my experience, I find their steam wand suitable for use with many different types of milk, from dairy to almond, cashew, and oat milk. As you may likely know, each type of milk requires different temperatures, and these machines' wands allow you to align this factor.
If you're a newcomer to espresso machines and have no prior experience with steam wands, you'll likely need a bit of time to get used to it at first. However, rest assured that their frothing systems do not require many skills to get a great cappuccino since these are pannarello steam wands.
This type of steam wand will incorporate air into the milk automatically as you open the steam valve through the small hole to froth the milk. As a result, you do not need to adjust the steam and airflow to achieve specific frothing results. But because of that, you have limited ability to customize the froth consistency, so the texture of the milk foam may not be as expected.
If you are experiencing difficulty with the steam wand and cannot froth milk, try this tip: There is a small pinhole in the upper portion of the wand, where the air is drawn in and mixed with the milk. If this hole becomes blocked with milk, it can prevent it from being frothed properly. So make sure you check this part thoroughly.
Design and convenience
The winner: Philips 3200
Build quality
Basically, both the Philips 3200 and 5000 have relatively neat designs with small footprints. Upon comparison of their sizes, it can be observed that the Philips 5000 is still slightly more compact than the Philips 3200 (refer to the comparison chart above for a better understanding). In terms of weight, the Philips 5000 is about 0.5 lbs lighter than the Philips 3200 (a negligible difference). Compared to many automatic espresso machines I have reviewed before, these two machines are comparatively lighter.
These machines have a plastic casing, except for some stainless steel parts such as the drip tray, the steam wand, and the borders on the body. Overall, these machines all feel well-built and solid. Their design is also quite eye-catching and brings a sense of luxury to the kitchen.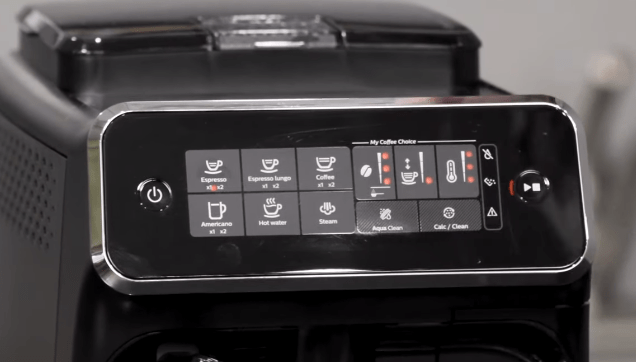 In terms of their user interface, I find the touchscreen display on the Philips 3200 to be more modern and user-friendly. However, the control buttons on the Philips 5000 are also quite good as they are large and easy to press.
Water tank and bean hopper
The water tank and bean hopper designs of these two machines are different.
To begin with, regarding the water tanks, both of these machines have a similar capacity of around 1.8 liters. I believe that this capacity may not be significant, but it should suffice for a household of approximately 2–3 individuals. Remember that when using the water filter, the machine will run out of water when the tank actually still has about 20% water left. Therefore, the usable volume of the tank is less than 1.8 liters.
I like the water tank's design on the Philips 3200. It is located on the front of the machine, so it is easy to reach. I love how it slides out, meaning you can take it out and return it with a breeze. It's also easy to use, fill, and clean. Meanwhile, to access the water tank of the Philips 5000, you must remove it from the top of the machine. Simply open the cover and pull the tank upwards.
When it comes to their bean hopper design, the Philips 3200 can hold about 275 grams of coffee beans, while the Philips 5000 can hold about 250 grams. The bean hopper of the Philips 3200 has a slight convex shape, whereas the bean hopper of the Philips 5000 is completely submerged. Therefore, in terms of aesthetics, I appreciate the Philips 5000 bean container design more.
Make sure to check these containers regularly, as they do not hold a large amount of coffee beans. If the machine runs out of beans while it's grinding, it still brews coffee. As a result, the drinks will come out in weak and watery flavors.
Programmability
Because they all have manual milk frothing systems, these machines do not offer a wide range of programmable drinks as other machines using automatic milk frothing systems. The Philips 3200 has four beverages, and the Philips 5000 has only three.
All of them share the feature of enabling you to customize the coffee's length, temperature, and aroma strength. As for aroma strength, the Philips 3200 has three settings to adjust, while the Philips 5000 has five levels.
Additionally, the Philips 3200 comes with a feature called pre-brew aroma control, which you don't find on the Philips 5000. With this feature, you can customize the amount of water that wets the coffee grounds before the brewing process. This will improve the aroma and flavor of the coffee, as it extracts more oils and volatile compounds from the grounds.
Adjustable spout height
Both Philips 3200 and 5000 share the modern design of adjustable spout height. So whatever cup size or height you have, you can avoid splashing with the versatile spout height. Philips 3200's dispenser can assist cups as tall as 5.7 inches, while 5000's distributor can adapt to cups as tall as 5.9 inches.
Cleaning and maintenance
Tie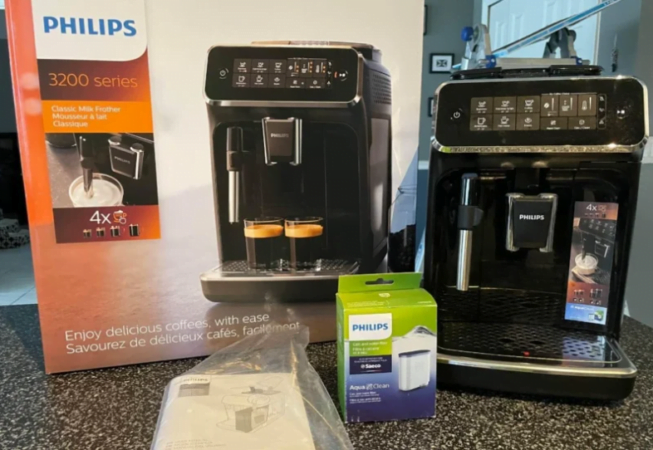 It is crucial to clean and maintain your espresso machine to ensure the delightful taste of your coffee and extend its lifespan.
Luckily, cleaning these machines is quite simple. Every machine includes an automatic cleaning cycle that cleans the brewing unit to prevent the lingering taste from affecting the coffee's flavor. However, ensuring a thorough cleaning process still requires user participation. For example, you should disassemble the brew group and rinse it weekly underwater. You also need to clean the water tank, the drip tray, and the used ground coffee container.
In addition, their steam wand needs to be cleaned meticulously and thoroughly to avoid clogs and affect the steaming and frothing process next time. You have to disassemble all the wand parts and rinse them carefully.
Both of these machines have the advantage of being compatible with a water filter. This filter improves the taste and quality of your coffee by removing impurities and reducing the buildup of limescale in the machine. It's up to you whether or not you want to use the filter, but I suggest giving it a try. It can help extend the life of your machine and reduce the amount of time you spend on descaling.
Quick Rundown Of Philips 3200
PHILIPS 3200 Series Fully Automatic Espresso Machine - Classic Milk Frother, 4 Coffee Varieties, Intuitive Touch Display, Black, (EP3221/44)
With Philips 3200 Series easily make up to 5 black and milk-based coffee varieties at the touch of a button! Enjoy the delicious taste and aroma of coffee from fresh beans at the perfect temperature.Cord length : 100 cm, Frequency : 60 Hz, Coffee bean capacity : 275 g, Pump pressure : 15 bar, Adjustable spout height : 85-145 mm.
Classic Milk Frother System: Dispenses steam, allowing you to easily prepare silky smooth milk froth for your cappuccino
Intuitive Touch Display: Select the perfect coffee for your mood with just one touch
My Coffee Choice Menu: Adjust the strength and quantity of your beverage and choose from three different settings to suit your preferences. The Aroma Extract system intelligently strikes the optimum balance between brewing temperature and aroma extraction by keeping the water temperature between 90 and 98°C
Powerful Filter and Easy Maintenance: Thanks to the AquaClean, enjoy clear and purified water - by changing the filter after being prompted by the machine, you will not need to descale your machine for up to 5000 cups
Last update on 2023-09-21 / Affiliate links / Images from Amazon Product Advertising API
Quick Rundown Of Philips 5000
Product Video
Related Articles to Philips 3200
References: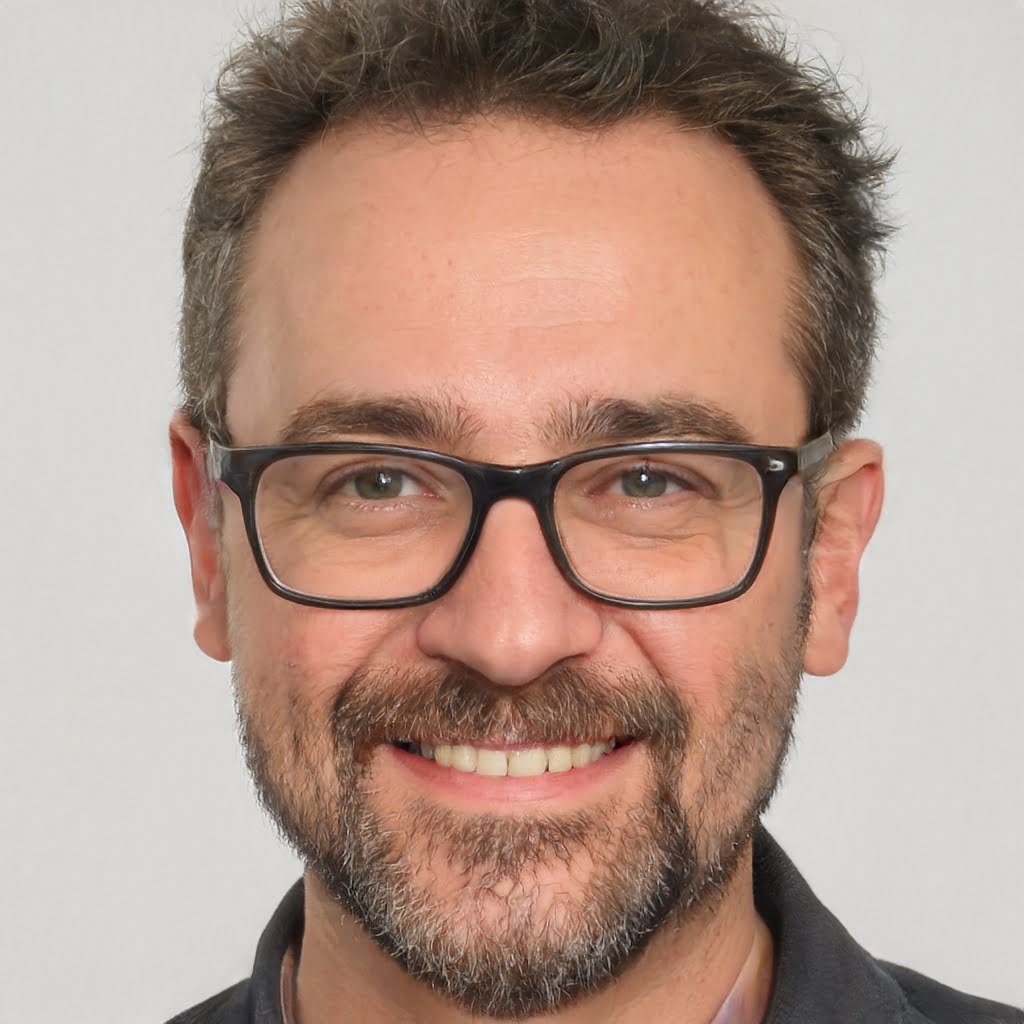 I'm Floyd J. Alcock, an experienced barista with a deep love for coffee. I curate personalized coffee experiences, guiding customers through diverse flavor profiles and suggesting ideal brewing methods. My extensive knowledge of espresso machines enables me to recommend the best equipment to match specific needs and budgets. Sharing my expertise and passion with coffee enthusiasts brings immense satisfaction. I look forward to continuing my journey of coffee discovery with every customer I serve, fostering connections over a shared love for this magical beverage.