Jura We6 vs Z6: I had no trouble deciding the winner of this debate, and the crown keeper is the latter. But that's just the tip of the iceberg!
I was very impressed with the Jura Z6 while testing it. Laden with a multitude of fancy features, this appliance elevates the coffee-making game, enabling me to concoct sumptuous barista-style drinks without leaving my kitchen. There's still room for improvement, but on the whole, I doff my cap to this model.
On the other hand, the Jura We6 can only make some non-milk drinks, meaning it's not for everyone. If you're a coffee aficionado who enjoys their brew in its purest form, this model should be right on the money. No milk frothing system equates to less maintenance work. Plus, it's armed with state-of-the-art technology to yield delightful, top-tier espresso.
Jura We6 Vs Z6: Comparison Chart
Image
THE WINNER (#1)
THE RUNNER-UP (#2)
Dimensions
12.6 x 14.8 x 17.7 inches
11.6 × 16.5  × 17.5 inches
Heating System
Single Thermoblock boiler
Single Thermoblock boiler
What I Like
The Aroma G3 is fast, quiet, and consistent.
Can be controlled via JOE app.
The auto-frothing system is beginner-friendly.
AI displays the most popular drinks on the start screen.
Compatible with the CLERYL Pro Smart filter.
Has a large water tank and bean hopper.
Compatible with the CLERYL Pro Smart filter and features Intelligent Water System.
Can be controlled remotely via JOE app.
The Aroma G3 grinder works quickly and quietly.
Easy to use and maintain.
THE WINNER (#1)
Image
Dimensions
12.6 x 14.8 x 17.7 inches
Heating System
Single Thermoblock boiler
What I Like
The Aroma G3 is fast, quiet, and consistent.
Can be controlled via JOE app.
The auto-frothing system is beginner-friendly.
AI displays the most popular drinks on the start screen.
Compatible with the CLERYL Pro Smart filter.
THE RUNNER-UP (#2)
Image
Dimensions
11.6 × 16.5  × 17.5 inches
Heating System
Single Thermoblock boiler
What I Like
Has a large water tank and bean hopper.
Compatible with the CLERYL Pro Smart filter and features Intelligent Water System.
Can be controlled remotely via JOE app.
The Aroma G3 grinder works quickly and quietly.
Easy to use and maintain.
Last update on 2023-11-30 / Affiliate links / Images from Amazon Product Advertising API
Jura We6 Vs Z6: Differences
The Jura Z6 wins the We6 with a score of 4-1. But this doesn't denote that the Jura Z6 is the be-all and end-all and the Jura We6 is a dead duck! Keep reading to see which one is for you!
Coffee Flavour
Winner: Jura Z6
Built-in Grinder
A pivotal factor influencing the taste of espresso, indisputably, is the kind of grinder deployed. I was happy to know that the Jura We6 and Z6 both had the Aroma G3 grinder, which Jura claimed produced 12.2% more aroma than standard grinders. Personally, I found this to be a noticeable and welcome improvement – The list of benefits it brings to the table is almost endless.
Compared to the Aroma G2 grinder, the cutting angles of the grinding cones have been modified. This geometrically refined grinder, functioning at a pace twice as fast as its antecedent, can produce a higher proportion of fine coffee grounds, thereby enabling the rich espresso flavors to unfold delightfully on my palate.
One of its standout features is its exceptionally quiet operation, especially compared to typical grinders. According to my noise meter, it only reached around 55 dB, akin to the hushed ambiance of a tranquil suburban neighborhood, the gentle patter of moderate rainfall, or the soft murmur of an indoor conversation. While it may not be as silent as a whisper, it certainly won't be a reluctant alarm clock for your family at the crack of dawn. With the J.O.E. app, you can command your espresso machine to commence the day's brewing cycle (more on that later), gifting you a few extra precious moments to luxuriate in your slumber.
Another factor I consider when considering an espresso machine's grinder is the number of grinding settings available. A minor tweak in the grind setting can dramatically alter the flavor of your espresso – The rule of thumb is that the finer the coffee ground, the more robust the espresso.
There are six grind settings available on the Jura Z6. Honestly, I expected this nearly-four-grand machine to have more grind settings. Although there wasn't much room for experimentation, there was still room for me to experiment, and I could find what worked best for my recipe easily. The Jura Z6, on the other hand, offers a more limited choice of just five grind settings. However, this seems more acceptable, considering its lower price range.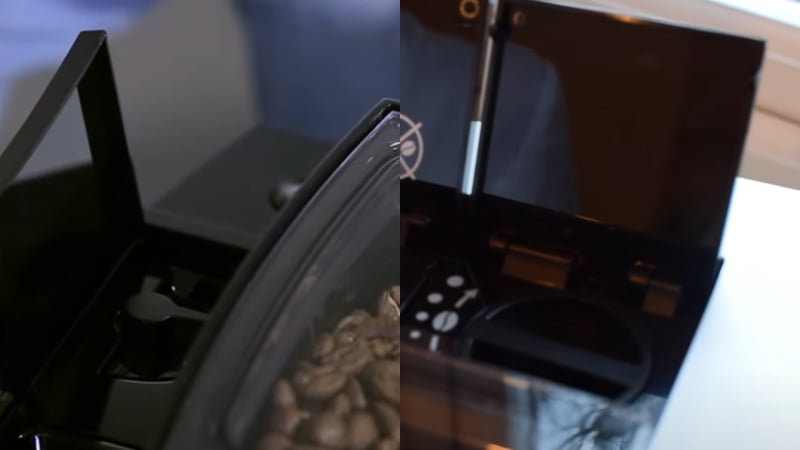 Just in case you weren't aware, it's considered a big no-no to adjust the grinding settings while the grinder is at rest. Instead, the right way is to turn the dial knob when the grinder is operational.
Heating System
In crowded settings, such as a bar, coffee house, or office, a model with a double boiler is always the most preferred choice. Unfortunately, it's not the case for either of these machines – They only have a single boiler system, so they can only alternate brewing and steaming milk one by one, and there is an inevitable delay between processes.
This is a letdown for a machine as steeply-priced as the Jura Z6, especially considering markedly cheaper models, like the Jura S8, boast two boilers. Nonetheless, there's a compensating factor – the boiler utilizes Thermoblock technology, which enables the machine to heat up to the appropriate temperature for milk steaming quickly. The downtime is about 20 seconds, so I won't consider this a "con."
With this understanding, one might wonder, "What sets the Thermoblock boiler apart from conventional ones?" It's straightforward: it simply pulls the required amount of water from the reservoir rather than heating up a full water boiler. This method serves a dual purpose: it significantly reduces the waiting time and lessens power usage.
Brewing System
Both the Jura We6 and Z6 come equipped with Jura's patented brewing system: the Pulse Extraction Process (P.E.P.) and the Intelligent Pre-Brew Aroma System (IPBAS) – These are the fruits of years of dedicated research and a profound passion for espresso by ingenious engineers. This superb duo creates tantalizing espressos that, to my mind, are matched by only a handful of other brands. I'll endeavor to explain these mechanisms in the most accessible language, saving you a trip down the Google rabbit hole:
After the Aroma G3 grinder has done its job, the fine coffee grounds will find their way to the ground chamber. Here they will be soaked with a small amount of heated water, making them swell for optimal flavor extraction. That is the pre-infuse process done by the Intelligent Pre-Brew Aroma System.
Following this, the machine runs hot water through the grounds in short pulses, aimed at preserving the coffee's aroma to the utmost degree – this is exactly what the Pulse Extraction Process is about. The result? I delighted in magical concoctions that sent waves of flavor across my taste buds. A round of applause to the Jura engineers for developing such a remarkable system!
Of course, it's important to note that finding your perfect recipe requires tinkering with numerous settings and undergoing a trial-and-error process. But rest assured, and the journey is well worth it!
Milk Frothing System
As previously mentioned, the Jura We6 is designed for creating some non-milk drinks as it lacks a frothing milk system, making it an ideal choice for coffee purists who prefer their beverages without milk. However, if you prefer to enjoy delightful espressos and creamy, frothy cappuccinos as well, you'll need a machine like the Jura Z6. There's a lot to talk about the Jura Z6's automatic milk frothing system – there are elements to praise, but there's also room for critique.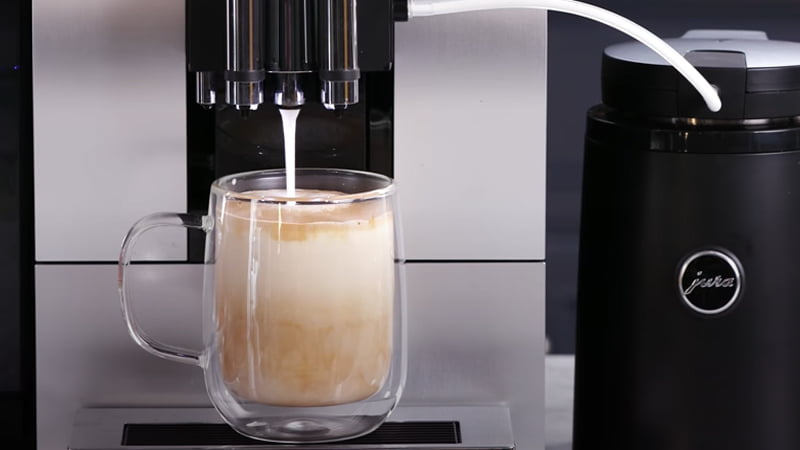 Its milk frothing system is almost completely automated, with minimal human intervention. All you need to do is set up the milk system, which is a breeze, choose your favorite drink, make the necessary customizations, and the machine will do the rest. That said, you can create barista-standard specialties with just the touch of a button.
The Jura also invites you to personalize each milk-based beverage, including adjusting settings like milk and milk foam amount (in secs) and the interval – which enable the concoction of captivating and mesmerizing multi-layered latte macchiatos. What's more, you have the option to alter the temperature of the milk or milk foam across 10 diverse levels. It's far from hyperbole to say the Jura Z6 gives you the wheel, empowering you with full control.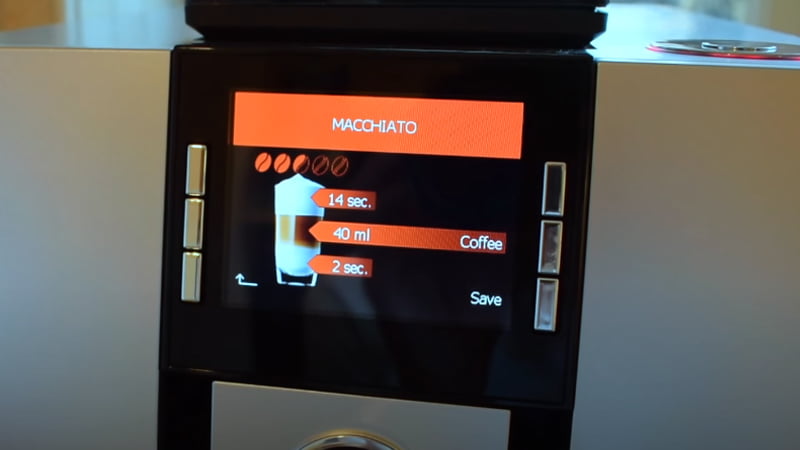 What keeps this one from reaching perfection, however, is the absence of a milk carafe. I didn't hesitate to spend almost four grand on it, but Jura was so miserly that they wouldn't give me an under-$50 milk container!!? So I had to buy one separately on Amazon.
Design & Usability
Winner: Jura Z6
Dimensions, Footprint & Weight
| | Jura We6 | Jura Z6 |
| --- | --- | --- |
| Dimensions | 11.6 × 16.5  × 17.5 inches | 12.6 x 14.8 x 17.7 inches |
| Weight | 22 pounds | 25.4 lbs |
Absent peculiar, alienesque design or complex embellishments, the Jura We6 and Z6 offer a simple, contemporary appeal with their simple, clean lines. I'm delighted they come in a black diamond casing, a preference I hold for practical and aesthetic reasons: Black effortlessly masks any unsightly stains and possesses a captivating allure of its own as well, wouldn't you agree?
These machines are neither too bulky nor particularly compact. If you have limited counter space, you may need to do a bit of spatial rejigging to accommodate either of these "bean-to-cup" machines. Although they are quite similar in dimensions, the Jura Z6 is considerably heavier. But given that an espresso machine is seldom relocated, its hefty weight shouldn't pose a significant issue.
Pre-Programmed Coffee Options
Jura We6
Jura Z6
Ristretto
Espresso
Coffee
Hot water
2 × Ristretto
2 × Espresso
2 × Coffee
2 × Special coffee
Ristretto
Espresso
Coffee
Cappuccino
Caffè latte
Caffè Barista
Lungo Barista
Espresso doppio
Macchiato
Latte macchiato
Flat white
Portion of milk foam
Portion of milk
Pot of coffee
Hot water
Hot water for green tea
Hot water for black tea
2 x Ristretto
2 x Espresso
2 x Coffee
2 x Caffè Barista
2 x Lungo Barista
The Jura We6 humbly offers a selection of eight one-touch drink options, while the Jura Z6 astounded me with an impressive repertoire of 22 specialties. However, among the Z6's expansive list of beverages are three distinct hot water options! I understand that green tea and black tea have varying temperature requirements, but this shouldn't be used as a gimmick to artificially lengthen the list of specialties.
An applaudable feature of both machines is their allowance for customization of each preset beverage via various settings. The Jura We6 grants you the flexibility to tailor its drink options across eight levels of coffee strength, water volume, and two brewing temperatures (normal and high). In contrast, the Jura Z6 opens the doors wider for exploration, offering ten levels of coffee strength, adjustable amounts of coffee, milk, and milk foam, three brewing temperatures (low, normal, and high), and ten temperature levels for milk and milk foam.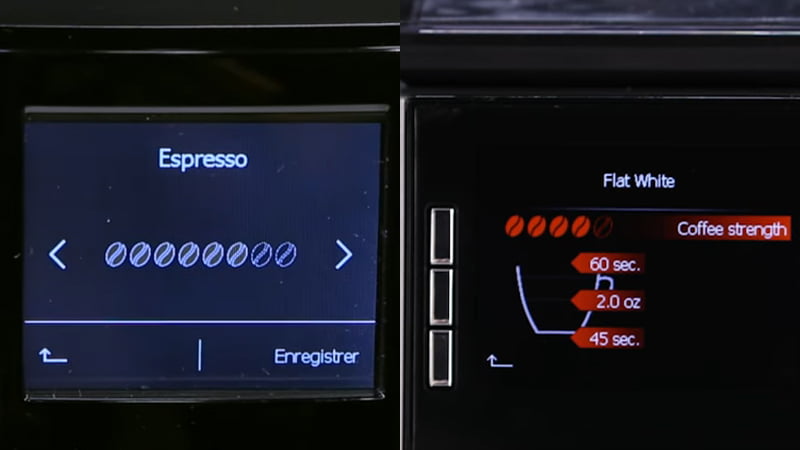 After some exploration and fine-tuning, you'll have the recipes that resonate with your palate. These can be saved as your default settings, standing at the ready to deliver your ideal drink with just a single tap.
Want to enjoy a glass of decaf? These machines also have got you covered! Just put pre-ground coffee in a bypass chute on top of the machine. That's also where you'll drop a cleaning tablet to describe the machine.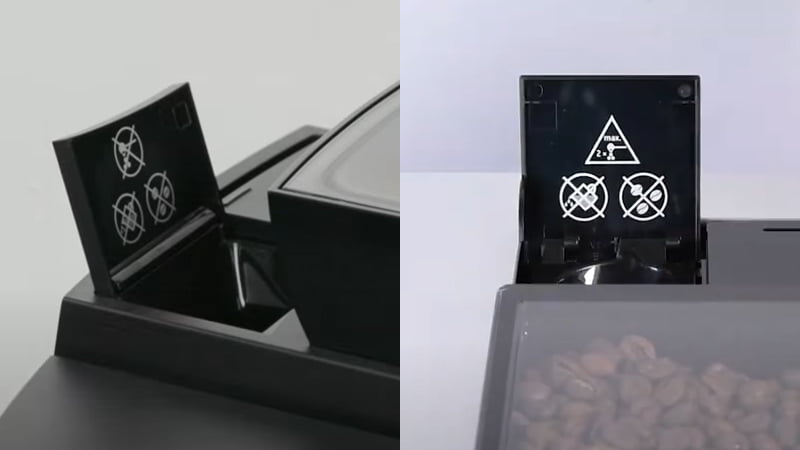 Spout & Cup Clearance
| | Jura We6 | Jura Z6 |
| --- | --- | --- |
| Spout Type | Dual | Dual |
| Cup Clearance | 2.6–4.4 inches | 3.2 – 6 inches |
Both the Jura We6 vs Z6 have a dual coffee spigot that can be adjusted vertically. But the Z6's spout can be raised up to 6 inches, allowing it to accommodate some of my exceptionally large mugs, including the insulated ones. Additionally, the gap between the spouts is adjustable, enabling it to suit cups of various sizes.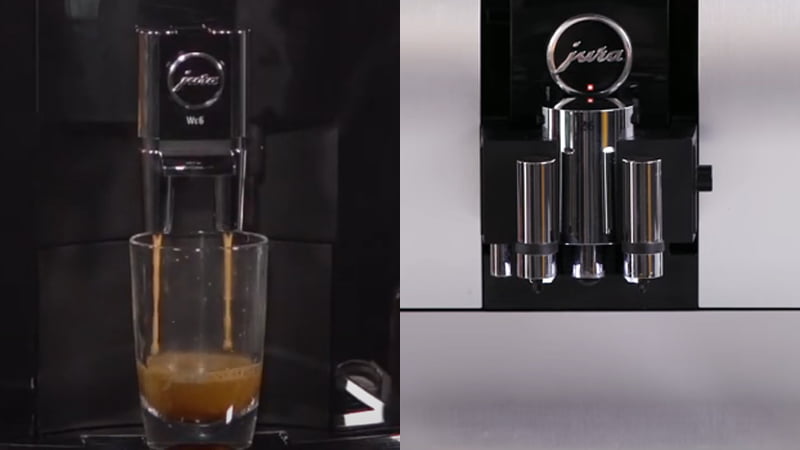 One thing that I really like about the Z6's spouts is that they can be set to illuminate cups with white light (for milk-based drinks) or amber light for (non-milk beverages) while brewing. But it only has a single milk spout, so it can't make two cups of milk-based drinks at the same time as the Jura Giga 6.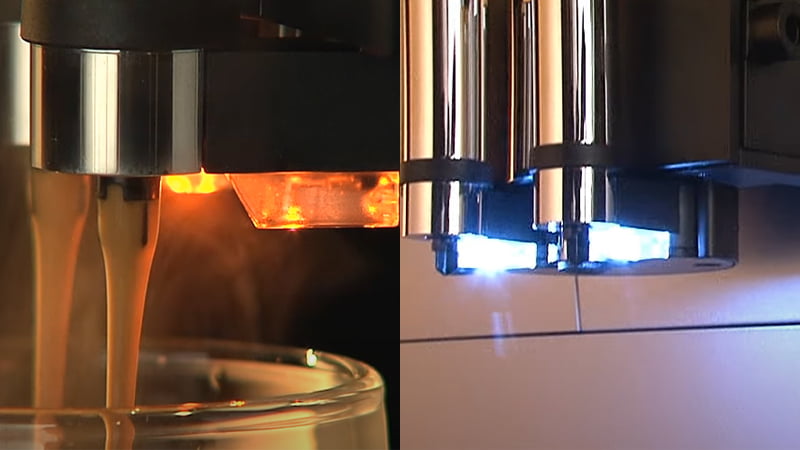 Water Reservoir & Bean Hopper
| | Jura We6 | Jura Z6 |
| --- | --- | --- |
| Water Reservoir | 3 liter | 2.4 liter |
| Bean Hopper | 0.52 liter | 0.29 liter |
Their water reservoirs are notably larger than average, capable of serving multiple espresso cups before requiring a refill. And unless your household is full of fervent coffee enthusiasts, these tanks can efficiently serve for several consecutive days. However, for the freshest brews, I suggest emptying and replenishing the tank at the end of each day, ensuring your favorite beverages are crafted with fresh water the following day.
Furthermore, their tanks can accommodate a CLARIS smart filter cartridge, purpose-built to decrease water hardness by removing minerals such as calcium and magnesium. That way, it can reduce the frequency of descaling the machine and preserve the delightful flavor of the espresso. But you also have the option of not using this filter to avoid the recurring fee associated with replacing it.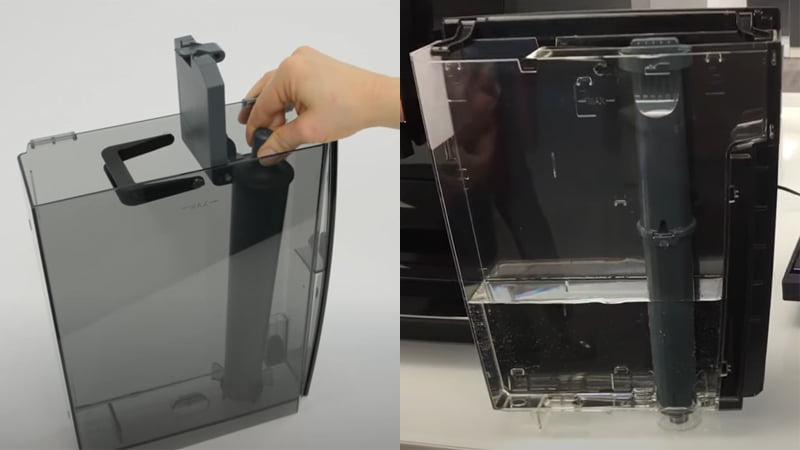 Their bean compartments are also quite large and equipped with transparent lids, allowing for monitoring of the remaining beans inside. These lids are airtight, contributing to the extended freshness of your coffee beans, which is why their designation as "aroma preservation" covers. The Z6 goes a step further by offering an advanced sensor that alerts you when the bean hopper is about to be exhausted, while the We6 only gives you a heads-up when its hopper is entirely empty.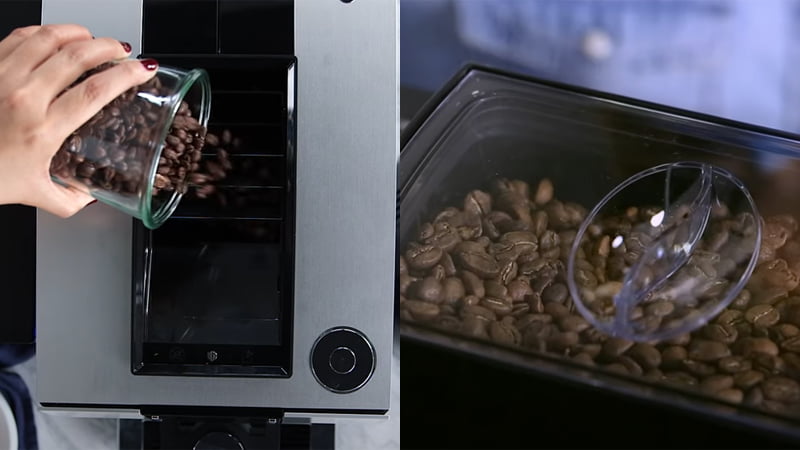 Cleaning & Maintenance
Winner: Tie
Let's face it, the cleaning and maintenance of espresso machines are tasks no one enjoys, yet they are crucial for ensuring the machines' long-term durability. Luckily, these machines virtually take care of all the rinsing, cleaning, and descaling chores autonomously, thus easing the maintenance hassle. Plus, their digital displays will prompt you whenever there's a need for maintenance.
As for descaling the machine, all you need to do is drop the cleaning tablet into the bypass grinder chute, and the machine will take care of the rest. This task doesn't have to be done very often, and it can even be drastically reduced by using the CLARIS smart filter cartridge.
The milk system should be cleaned at the end of the day to eliminate any possible bacterial or mold growth. For this chore, you'll need a dedicated two-compartment cleaning container and a milk system cleaner (included in the package), after which you can simply leave the rest to the machine.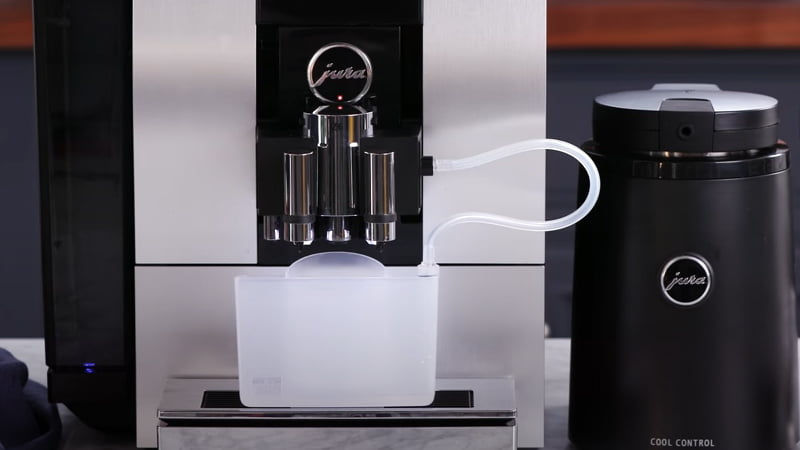 Ultimately, there are a number of tasks that should be performed on a daily basis, including filling the water tank, emptying the drip tray and coffee grounds basket, and wiping the machine's housing.
Utilities & Other Features
Winner: Jura Z6
User Interface
An additional convenience in the Jura We6 vs Z6 is an engaging full-color TFT display. It presents one-touch drink options in the form of attractive, eye-catching icons. Adjusting the settings is incredibly straightforward, and the display will alert you whenever there's a problem that needs your attention. These displays also let you engage the Energy Save Mode for lower power consumption or activate the 'Auto-Shut Off' function, allowing the machine to switch off after a set period automatically.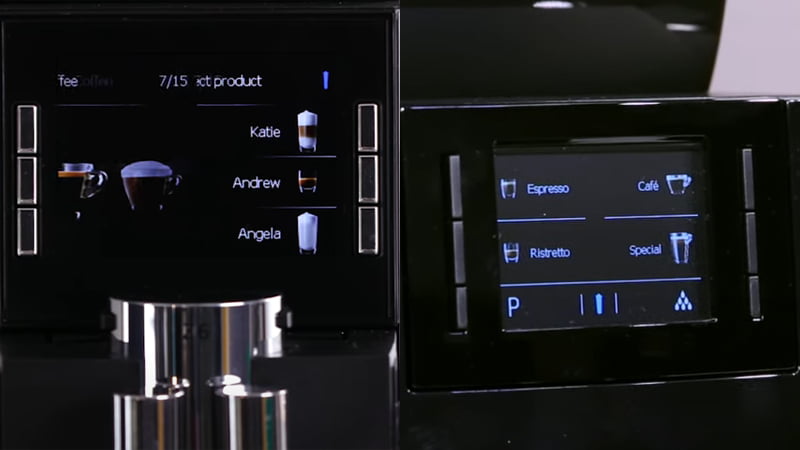 App Connectivity
In today's digital age, TVs are not the only devices that can be controlled by a remote. The evolution of technology has paved the way for a growing number of gadgets and appliances, including these super-automatic coffee machines, to function touch-free. Indeed, the free Jura Operating Experience (J.O.E.) app allows you to brew coffee directly from your phone – a feature sure to surprise any guest who visits your home.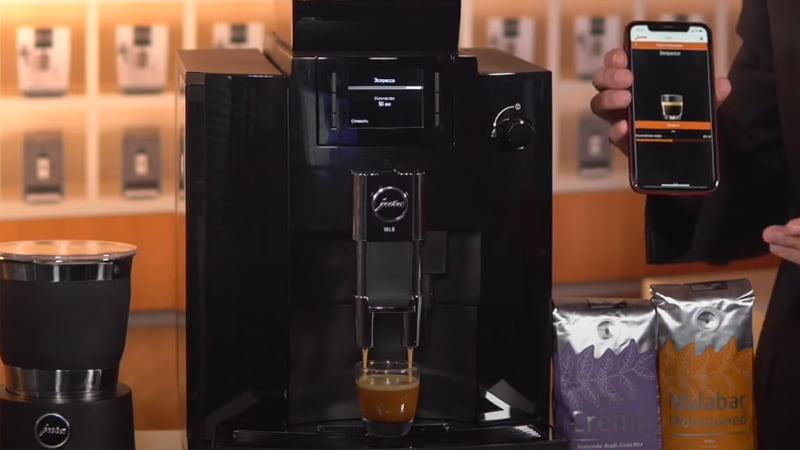 Artificial Intelligence
Thanks to an intelligent, self-learning algorithm, the Jura Z6 has the capability to recall and present your most frequently chosen beverage preferences on the start screen. This means that even in the early morning grogginess, you can effortlessly whip up your favorite drink with just a single touch.
Quick Rundown Of Jura Z6
Jura 15093 Automatic Coffee Machine Z6, 81 ounces, Aluminum
The pulse extraction process (P.E.P.) allows the whole bouquet of aromas to Blossom. Result: possibly the best Espresso of all time - at the touch of a button
The innovative nozzle technology prepares fine, compact and very tempting milk foam. The machine switches from milk to milk foam fully automatically
The Z6 packs incredible performance into compact Dimensions. All the control elements are conveniently accessible on the front
Maintenance is just as easy as preparing a Coffee: one touch of a button is all that's needed
Only Original Jura maintenance products Guarantee complete hygiene and protection. Only our protective formulas have been carefully optimized to suit the programmed and materials used in Jura automatic machines.
Last update on 2023-11-30 / Affiliate links / Images from Amazon Product Advertising API
Quick Rundown Of Jura We6
Last update on 2023-11-30 / Affiliate links / Images from Amazon Product Advertising API
Product Videos
Related Articles to Jura Z6
Related Articles to Jura We6
Jura WE6 vs E8: Point Out The Similarities And Differences To Find The Best Super-automatic Espresso Machine For Daily Use
References: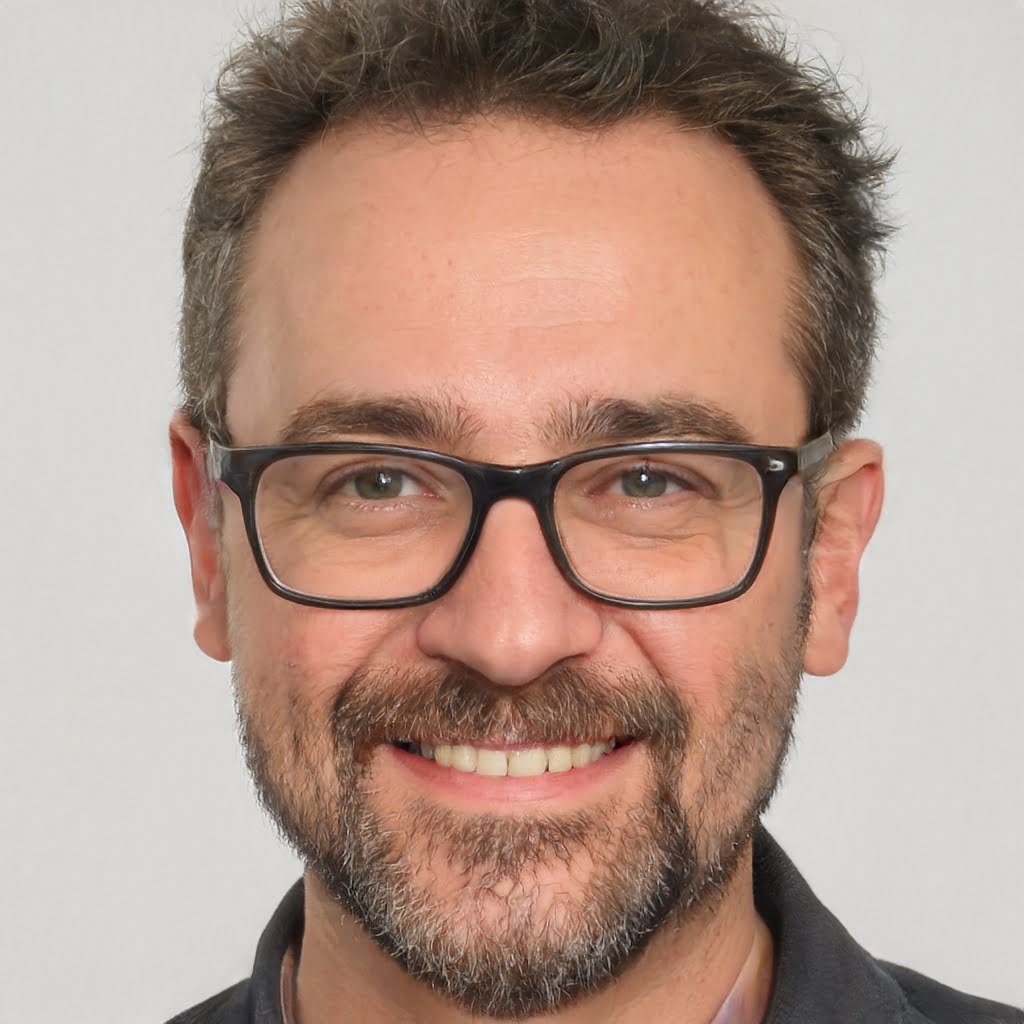 I'm Floyd J. Alcock, an experienced barista with a deep love for coffee. I curate personalized coffee experiences, guiding customers through diverse flavor profiles and suggesting ideal brewing methods. My extensive knowledge of espresso machines enables me to recommend the best equipment to match specific needs and budgets. Sharing my expertise and passion with coffee enthusiasts brings immense satisfaction. I look forward to continuing my journey of coffee discovery with every customer I serve, fostering connections over a shared love for this magical beverage.