Most of the popular grocery store chains have installed a common coffee grinder at their stores which anyone can use. In this blog, we will answer the question which grocery stores have coffee grinders and also what requirements there are to use them.
See also:
Which Grocery Stores Have Coffee Grinders?
You can find free to use coffee grinders at big retail grocery stores such as Trader Joe's, Whole Foods, Costco, Starbucks, Walmart, Gelson's Market, Dierbergs Market, Harvest Market, Philz Coffee, and Kowalski, etc.
Always make sure to check the availability of these grinders by directly asking the salesman at the counter of these local stores because some newly opened or smaller grocery markets in your locality might not have available grinders.
Starbucks
You can grind your coffee beans at Starbucks for FREE. The only requirement is that you must purchase them from a Starbucks location, so you cannot buy other brands to grind at the store.
Starbucks offers four grind settings such as Espresso, Turkish, French Press and Drip Coffee. You have to be clear of what you want before the barista starts grinding the coffee beans.
Whole Foods
Most Whole Foods are equipped with their own in-store coffee grinder available to all customers.
The only condition to grind beans here is you can't buy coffee beans from anywhere other than the grocery store they're selling in.
Whole Foods is always the place to go if you want a good quality coffee grinder that can grind from coarse, medium and fine settings.
Trader Joe's
Trader Joe's has a coffee grinder installed in their local stores and customers are able to grind beans for purchase from the store. Their local grocery stores have GrindMaster coffee grinders, which is a good quality choice of the grinder.
Costco
You can grind newly purchased coffee beans at Costco grocery stores.
The grocery store offers coffee grinders for in-store purchases, with a variety of options to choose from based on brewing method. The available grind settings include French press, percolator, Turkish, Fine (includes pour over and paper filter), Cone filter (cone brew preferred by more delicate beans) and Basket filter.
How To Properly Grind Coffee Beans At The Grocery Store?
Different grocery stores have different models of coffee grinders. But using them is not very hard.
You can ask the staff at a local grocery store about using their coffee grinder. Instructions are usually available in-store and they are also written on the coffee grinders themselves.
To get the best coffee grind results, you will need to follow few tips carefully.
There is a cleaning lever available for every in-store coffee grinder. Once you pour all the whole coffee beans in to grind, move the lever up and down to remove previously ground coffee particles.
There are a few different grind settings on the coffee grinder. These include French press, percolator, drip coffee, fine and Turkish. They depend on your own taste and preference which should be taken into account when you choose what grind setting to use for your next pot of coffee.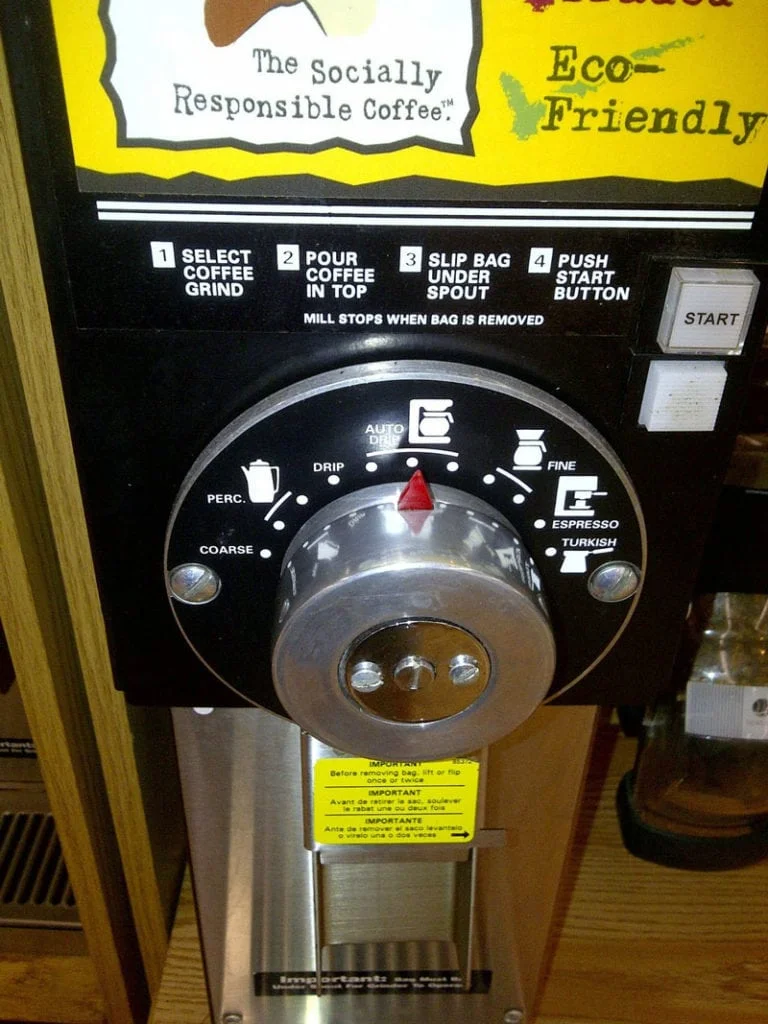 Some Other Related Questions
What grind does Starbucks use?
Universal grind is the same grind used to brew the drip coffee in Starbucks retail stores.
How to grind coffee beans without a grinder?
If you are not in the market for purchasing a grinder, try using a food processor or blender.
Using either a blender or food processor, you should grind the beans in quick short pulses. The on-and-off grinding technique will produce a coarse grind.
A blender works much the same way as a food processor, but with bigger blades. When you grind in short bursts and use smaller quantities of beans at once, this will allow them to be ground completely even.
What's the best way to store coffee? How long will it stay fresh?
Once roasted, coffee begins to lose its flavour the longer it is exposed to air and moisture. We recommend buying your coffee weekly and storing it in an airtight container in a cool, dark place. Grind as needed before brewing. Coffee in an unopened FlavourLock™ bag will stay fresh for several months.
Conclusion
Above are some grocery stores that have coffee grinders. If you don't own a coffee grinder at home, visit grocery stores and ask the barista if the store has a grinder to grind your beans. It is one of the best options for people who can't afford a machine.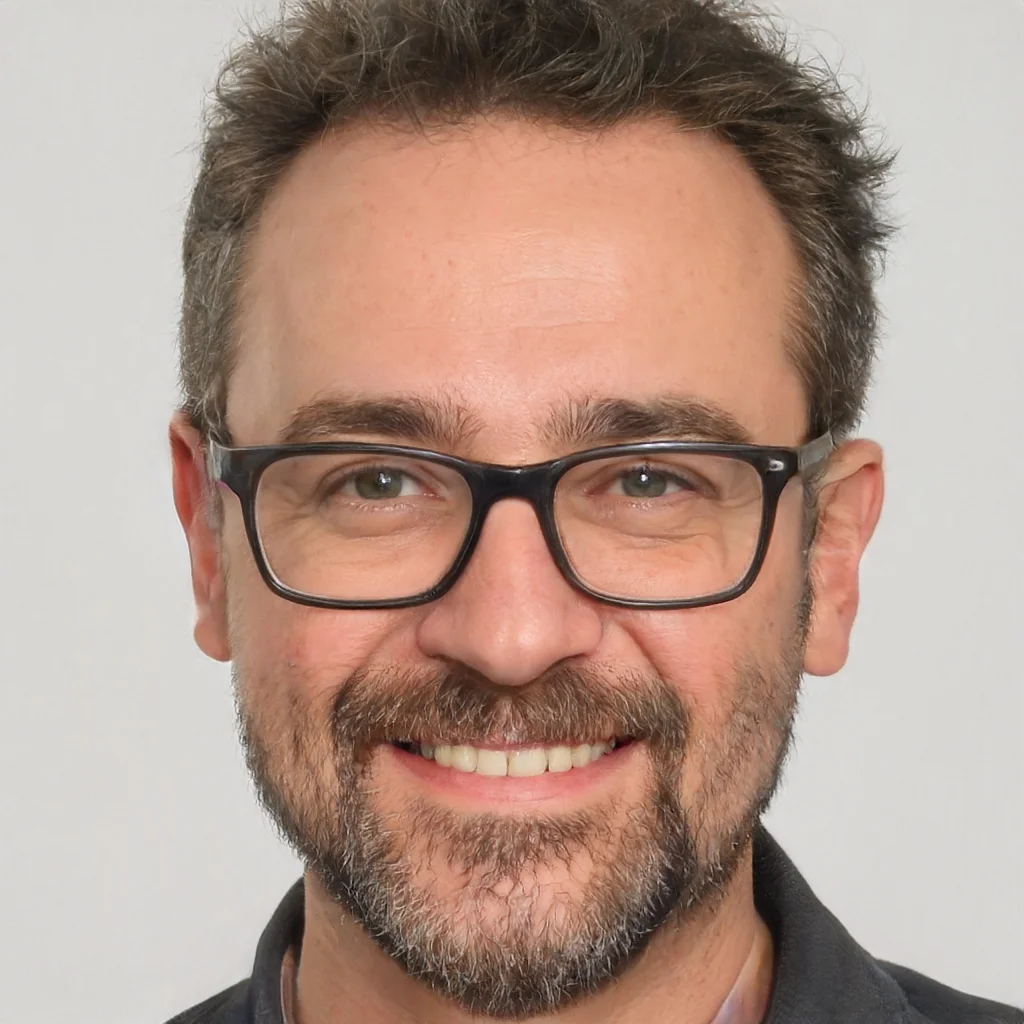 I'm Floyd J. Alcock, an experienced barista with a deep love for coffee. I curate personalized coffee experiences, guiding customers through diverse flavor profiles and suggesting ideal brewing methods. My extensive knowledge of espresso machines enables me to recommend the best equipment to match specific needs and budgets. Sharing my expertise and passion with coffee enthusiasts brings immense satisfaction. I look forward to continuing my journey of coffee discovery with every customer I serve, fostering connections over a shared love for this magical beverage.