Any coffee out there would gladly say that espressos or crafted coffee is the best way to give the beans justice. But sadly, not all of us have the time or budget to use manual espresso machines or invest in large and bulky automated ones.
That's where pod brewing comes in. It's one of the most budget friendly and convenient ways to get a high-quality cup of coffee in the morning.
And today, we'll be looking at two of the top pod-brewing lines on the market today: the Nespresso Vertuo and the Nespresso original. In this Nespresso Vertuo vs Original review, we'll be taking a close look at the features of each model, their pros and cons, along with a couple of things you should keep in mind when buying a coffee maker.
Read on for the full head-to-head comparison.
Nespresso Vertuo vs Original Review
Nespresso BEC120RED Inissia Espresso Machine by Breville, 24 ounces, Red

Note: 1)Too coarse a grind, too little coffee, or insufficiently tamping the grounds before brewing can all lead to inadequate pressure for a proper brew. 2)It is important to note that the amount of espresso extracted will vary depending on the grind size and amount and reprogramming may be needed when the size and amount are adjusted
BARISTA GRADE: Nespresso Inissia by Breville offers an impeccable single serve coffee or espresso cup every time, thanks to its automatic operation and patented extraction system which delivers up to 19 bars of pressure. The Inissia is the perfect coffee machine that fits perfectly into any interior design.
FAST: Eliminate the wait time with how fast the water reaches the ideal temperature in less 25 seconds in a single touch. This automatic coffee machine gets your perfect cup of coffee or espresso to you fast.
ENERGY EFFICIENT COFFEE MACHINE: Brew two different cup sizes; Espresso (1.35 oz) and Lungo (5 oz), with just the touch of a button. Pour over ice to create your favorite iced coffee drinks. With the smart energy saving mode automatically switches off our coffee maker after 9 only minutes.
SMART COFFEE MAKER: Adjustable cup size with two programmable espresso and lungo buttons. The folding drip tray accommodates larger single serve cup sizes and recipes.

Last update on 2023-09-21 / Affiliate links / Images from Amazon Product Advertising API

Last update on 2023-09-21 / Affiliate links / Images from Amazon Product Advertising API
The Pods
The first, and arguably the most glaring difference of these two machines are the pods used. The Nespresso Original line of machines is the older of the two, and was created to be compatible with pods similar to those used in Keurig machines.
The Original model will be compatible with a variety of different pods, which can give you a lot of options when brewing your coffee. You can choose pods that are suited to your taste when it comes to taste, strength, and boldness.
The Nespresso Vertuo, on the other hand, is only compatible with Vertuo pods made by the brand. You cannot use any third-party pods with this machine, and as much as that can limit you, there are also a lot of Vertuo pods out there of various sizes designed for different drinks and machines.
The Vertuo line of pods has 23 varieties, while the Original line of Nespresso has 24 pod varieties.
Both of these types of pods can make for great cups of coffee, and which one you would end up preferring is completely up to you. But if you want a bit more variety and the option of choosing third-party pods, then you might want to go for the Nespresso Original line of coffee makers.
Type Of Drinks That Can Be Made
Pod brewing can open up a wide range of drinks for the coffee drinker at a more budget-friendly price than what might come with a standard espresso machine.
That being said, both of these coffee machine lines are designed for different coffee drinkers. If you consider yourself more of a traditionalist in the sense that you prefer classic espressos, cappuccinos, and other espresso-based drinks, you might find that the Nespresso Original models will suit your needs better.
However, on the flip side, if you prefer longer drinks such as Americanos and filter coffee, the models in the Nespresso Vertuo line may be the right ones for you. The reason for this is that both lines use a different technology when extracting coffee which we will get into in the next section.
Extraction Method
The coffee makers in the Original line make their espressos in a similar way to most of the other pod-brewing machines you will find on the market. It uses a pump that can create up to 19 bars of pressure to pull great tasting espressos, and you can also get models that come with automatic frothers to help you make quality espresso and milk drinks.
The Nespresso Vertuo machines, on the other hand, use an entirely different technique. They use centrifusion technology in which the pod or capsule will spin rapidly once it comes into contact with water.
This results in a thick crema on top of the coffee, which can measure up to one centimeter thick. For comparison, other coffee machines will only produce up to a third of that crema.
Vertuo machines also have a barcode system on the pods to tell the machine how much water is needed and what size drink is being made. The sizes they come in are espresso, Gran Lungo, Mug, and Alto.
One of the downsides, however, when it comes to Vertuo machines is that they don't come with frothers (unless you buy a package that includes an Aeroccino). The coffee made in Vertuo machines is designed to go with cold milk in a process called a "Reverso".
"Reverso" coffee drinks are made by pouring in cold milk first and then allowing the coffee to brew on top of it. This makes for a pretty decent coffee drink, but some customers have found the brew to be rather tepid, which is important to keep in mind when choosing between the two.
Who Is The Nespresso Original Best For?
Traditional coffee drinkers who like classic espressos and other espresso based drinks may find that the Nespresso Original is best suited for them. These coffee makers make very good classic coffee drinks, and the fact that you have a wide variety of capsules available for you can give you so many more options when it comes to your coffee. With these machines, brewing time can take anywhere between 90-105 seconds, which is fairly quick and easy.
And if you like a quality milk froth with your drinks, this also may be ideal for you. Not all of the models in this line will come with an automatic frother, but if they don't, you can always invest in an Aeroccino to help you do the job.
Who Is The Nespresso Vertuo Best For?
While the fact that these machines will only be compatible with Vertuo pods may seem limiting, it can also make things much more convenient. The barcode system on the pods can make for very convenient brewing, but that convenience comes with a small price as these machines take about 110 seconds to brew the coffee.
These machines are for those who prefer longer drinks such as Americanos. It's also designed for those who would like more convenience in their brewing and are willing to sacrifice a couple of seconds.
If you're a big fan of milk froth, then this may not be the right line for you as none of the models come with milk frothers (though an Aeroccino will probably be available as a bundle with this machine). These machines make a drink called a "Reverso" where the cold milk goes into the cup first and the coffee is then brewed on top of it.
Quick Rundown of Nespresso Vertuo Original
Quick Rundown of The Nespresso Vertuo
What To Look For When Buying A Nespresso Coffee Machine
Size
One of the first things you'd want to look at when buying a coffee machine is the size and capacity. You want to get a machine that will fit just right in your kitchen, so make sure to look at the dimensions and see if it will fit nicely wherever you plan to place the machine.
The next thing to look at is the capacity of the water reservoir and the capsule bin. This dictates how much maintenance is needed to keep your machine in tiptop shape. Most machines will have unique designs and capacities for their capsule bins and water reservoirs, which is why it's important to check that out before buying.
Brew Time
If you're getting yourself a pod-brewing machine, chances are you don't have the luxury of time in the morning to get a cup of coffee at the coffee shop or brew an espresso on your own using an espresso machine. That's why it's important to check the time it takes for a machine to brew a cup of coffee.
There are some machines that can brew coffee in under a minute, but those tend to cost a bit more money. Most machines out there will take about one and a half to two minutes to brew your coffee, and that's about the standard in the market today. Especially if you're looking in a more budget-friendly price range.
Extraction Method
The extraction method refers to how coffee is made inside the machine itself. Most machines out there will use a series of pumps to create pressure to create your drink. This is a great way of extracting flavor and is a sign of a good coffee machine.
However, other machines, such as those in the Nespresso Vertuo line use a unique method that involves spinning the capsule when it comes in contact with water to produce a thick and foamy crema at the top of your espresso.
Milk Frothing
If you're simply an espresso or black coffee drinker, you won't need this feature. However, it may be nice to have the option to create lattes and cappuccinos whenever you're in the mood for it, and that can be done easily if the machine comes with a milk frother.
Some machines may not come with a frother, but they may come in a bundle with a device that can froth your milk such as an Aeroccino.
Additional Features
Once you've checked and assessed all the features mentioned above, anything additional will be seen more as a plus than a necessity. Discerning which extra features will benefit you will largely depend on your personal needs and tastes.
For example, if you have a very busy and packed schedule, a machine that can be programmed to brew your coffee automatically in the morning could be very beneficial. Or if you consider yourself a techie person, then a machine that can connect to your smartphone might serve you very well.
But at the end of the day, you just have to make sure that you are choosing the best machine for you, and that's one that suits your needs and tastes that you have developed over years of drinking coffee.
FAQs
How Long Does Nespresso Take To Brew?
This will largely depend on the type of Nespresso coffee maker you buy, but generally, these machines will take anywhere between 70-110 seconds to brew a cup of coffee.
This may be a bit longer than some of the other machines available, but it's well worth the wait considering the high-quality and bold-flavor profiles that you'll get with a Nespresso.
Can You Use Your Own Coffee In The Nespresso Vertuo?
Sadly, you cannot use any other coffee pods or capsules with the Nespresso Vertuo coffee machines. The only capsule compatible with this machine are those from the Vertuo line.
You cannot even use Nespresso Original coffee pods with these coffee makers since they use a much different system  in extracting coffee. Luckily, Nespresso Vertuo offers up to 23 varieties in their pods, which gives you a lot to choose from.
Can You Use A Nespresso Vertuo Cup Twice?
Yes, you can! All you have to do is put the capsule back in the machine right after brewing. This will make the machine brew another cup of coffee with the same pod, however, it should be noted that this may reduce the flavor of your coffee by a little bit. That being said, the strong and bold flavors will still be present, just a tad weaker.
Can You Get Hot Water From A Nespresso Vertuo?
While machines in this line produce great tasting coffee, it's no secret that they are very limited. Not only are these machines only compatible with VertuoLine capsules and pods, but they will not even be able to dispense hot water for your tea.
How Often Should You Clean Your Nespresso Machine?
The key to a long-lasting kitchen appliance is good maintenance. This doesn't just mean for coffee makers, either. It's highly recommended to clean your Nespresso machine every 600 cups. For a lot of people, this can be anywhere between 4-6 months. At the very least, however, it's recommended to clean the machine every 6 months.
Conclusion
There is no doubt that both of these lines have some of the best pod-brewing coffee makers on the market today, but only one can come out on top.
And our pick is the Nespresso Original line of coffee makers. This is because they are much more flexible and accessible. They are compatible with a lot of different capsules, so you won't be limited to the Nespresso brand (which could get pricey at times), and you'll also have a wider selection. This becomes an even better pick if you're particular about the strength and flavors of your espresso drinks.
While the Nespresso Original was our pick, the models offered in the Vertuo line are still worth the money. While they are more expensive and limited, they also use unique techniques in making coffee that offer a great selection of drinks and a lot of convenience.
But at the end of the day, the decision will be all yours. And as long as your coffee maker can accomplish all the tasks you want it to in the kitchen, then no one can tell you that you don't have the best coffee maker for you.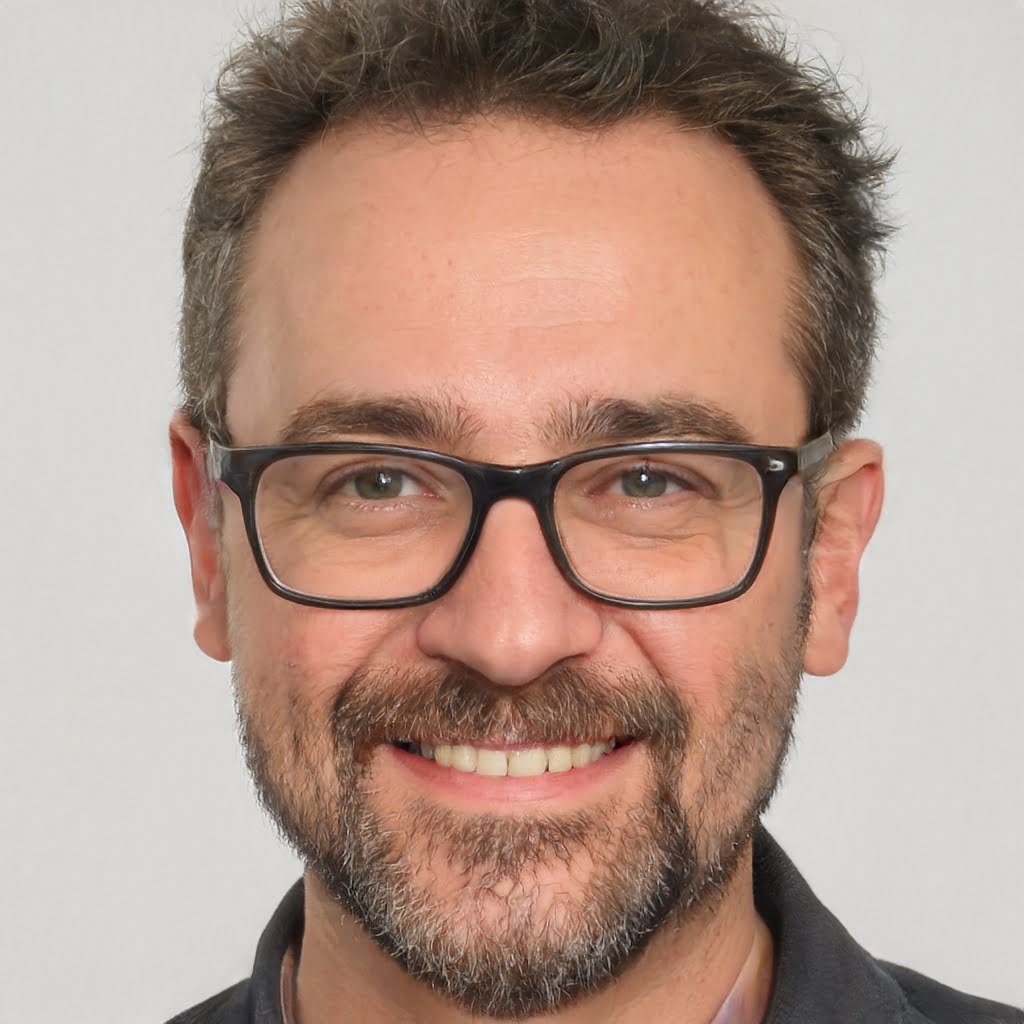 I'm Floyd J. Alcock, an experienced barista with a deep love for coffee. I curate personalized coffee experiences, guiding customers through diverse flavor profiles and suggesting ideal brewing methods. My extensive knowledge of espresso machines enables me to recommend the best equipment to match specific needs and budgets. Sharing my expertise and passion with coffee enthusiasts brings immense satisfaction. I look forward to continuing my journey of coffee discovery with every customer I serve, fostering connections over a shared love for this magical beverage.