There is nothing more difficult than comparing two products with so many similarities, like the Delonghi EC685 vs EC680. However, after much research and experimentation, I finally found the winner: the EC685.
The Delonghi EC685 stands out as the winner in my analysis. This coffee machine has a sleek, compact design. Its impressive features include an adjustable milk frother, a user-friendly coffee-making system, and a simple cleaning process. It also includes a programmable function and cleaning indicator, further improving user convenience.
The Delonghi EC680 comes in second due to a lack of utility compared to the EC685 upgrade. The design of this coffee machine is also quite simple, making it perfect for beginners. In addition, its performance is comparable to its competitors, delivering bold espresso flavors.
Delonghi EC685 vs EC680: Comparison Chart
Image
THE WINNER (#1)
THE RUNNER-UP (#2)
Model
DeLonghi Dedica Deluxe EC685M
What I Like
Compact and portable design
Include Automatic Flow Stop feature
Auto Shut-off
Affordable price for many utilities
Offer brew temperature control options
15-bar pump pressure for great espresso flavor
Compatible with ESE pods
Include a double drip tray
Make perfect foam milk for cappuccino
THE WINNER (#1)
Image
Model
DeLonghi Dedica Deluxe EC685M
What I Like
Compact and portable design
Include Automatic Flow Stop feature
Auto Shut-off
Affordable price for many utilities
Offer brew temperature control options
THE RUNNER-UP (#2)
Image
What I Like
15-bar pump pressure for great espresso flavor
Compatible with ESE pods
Include a double drip tray
Make perfect foam milk for cappuccino
Last update on 2023-09-21 / Affiliate links / Images from Amazon Product Advertising API
Delonghi EC685 vs EC680: Differences
From what I tested, it turns out that Delonghi EC685 wins 2 – 0 and ties 2 against Delonghi EC680. Despite sharing many similar features, the EC685 still stands out thanks to the upgraded milk system and external design. Read the analysis below for more details.
Coffee Flavor & Brewing System
Tie!
Heating System
As a seasoned coffee machine reviewer, I've had my hands on countless machines and seen various heating setups. For these two contenders, let's talk about their heating systems. Delonghi EC685 vs EC680 boasts a single thermoblock. Picture it like this: instead of having two separate cooking pots (one for boiling water for your coffee and another for frothing milk), both of these machines have just one. This means that it heats water for your coffee and then your milk, one after the other rather than at the same time. I know what you're thinking: "Isn't that going to slow down my coffee-making magic?" But hold on!
The water heats up at lightning speed thanks to these machines' nifty Thermo block technology. Remember those old-school kettles where you'd have to boil way more water than you needed? These machines are way smarter. They only heat up the exact amount of water you need, whether you're going for a bold espresso or frothing up milk for a creamy cappuccino. Based on my stopwatch-timed tests, they sprinted through heating in about 30 seconds. So, no more endless waiting.
Brewing Technique
First and foremost, both machines give you a plethora of brewing options, thanks to the three pressurized port filter baskets. Whether you're in the mood for a single shot, or double, or just looking for a quick ESE-pod espresso, these machines have you covered. This versatility is a boon for those who like to switch between different coffee sources or have a household with varied coffee preferences.
Now, for those who are particular about the temperature of their cup, the cup warmer feature on the top is a treat. It's a small touch that makes a difference, especially on cold mornings. The capacity to pre-warm two regular cups or three espresso cups ensures that your coffee stays hotter for longer, enhancing the overall drinking experience.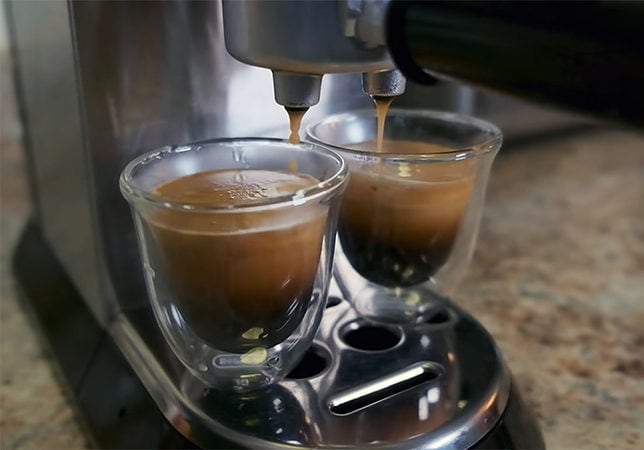 Yet, as with all products, there are areas for improvement. One niggle with these models lies with the portafilter design. The handle's attachment to the metal basket via glue is disappointing. It's essential to be cautious while handling a heated portafilter, as the basket can detach from the handle due to the adhesive melting. One would hope for a more robust attachment method, especially given the espresso's heat.
A real winning point for the Delonghi EC685 vs EC680 is their ability to deliver 15 bars of pressure into their pressurized filters. When you opt for a double shot, these machines are designed to provide two symmetrical streams of espresso, ensuring a consistent and robust flavor. The benefit of such high pressure in a pressurized port filter is evident in the end product: a luxuriously thick crema and a deeper, more satisfying taste. This feature alone could make many overlook the aforementioned portafilter issue, as the quality of the brew is simply exquisite.
Milk system
The winner: Delonghi EC685
The Delonghi EC680 is equipped with a standard panarello steam wand. This automated frother is especially beginner-friendly as it simplifies the frothing process. You don't need to be too precise about the wand's depth or positioning in the milk jug; the panarello design ensures you get a consistent amount of foam, making it foolproof for those new to espresso making.
The Dedica Deluxe, or Delonghi EC685, takes it up with an improved version of the panarello adapter. It offers added flexibility with just a simple click: choose the 'Cappuccino' setting if you're in the mood for frothy milk, or go with the 'Hot Milk' setting for perfectly steamed milk without the foam. This added feature is excellent for those who appreciate having a choice between a foamy cappuccino and a latte or flat white, all from the same machine.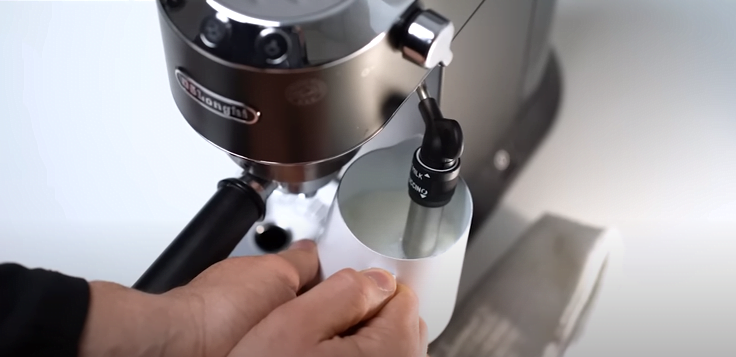 While the Delonghi EC685 vs EC680 cater to users with their panarello wands, the Delonghi EC685 offers a more versatile milk system with dual settings. This makes it a better choice for those who enjoy different milk-based espresso drinks.
Design & Convenience
The winner: Delonghi EC685
The Delonghi EC685 vs EC680 is impressively compact, ideal for users with limited countertop space or those looking for portability. Their dimensions of 13″ x 5.9″ x 12″ and weight of 9.3 pounds mean neither will dominate your kitchen. Their relatively lightweight design ensures you can effortlessly move and store them elsewhere without much hassle when they're not in use.
There's a modest but significant improvement in the EC685's water tank capacity. While the EC680 holds a respectable 1 liter (33.8 oz) of water, the EC685 ups that capacity slightly to 1.1 liters (37 oz). Though minor, this increase might mean an extra cup or two before needing to refill, which is especially convenient for households or offices where the machine is frequently used.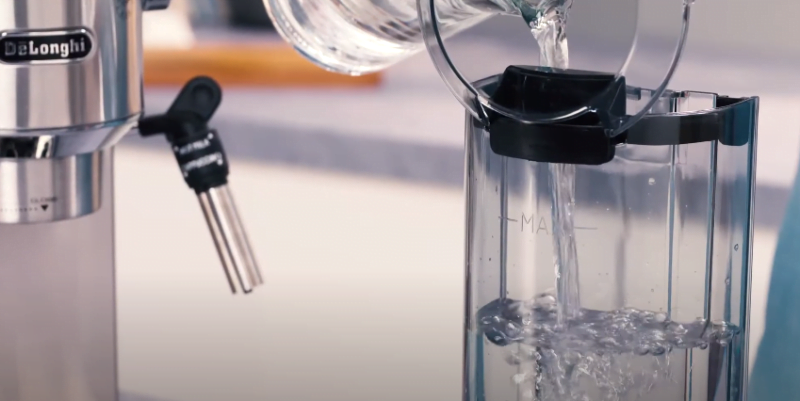 Perhaps one of the most notable differences that enhances the user experience significantly is the allowance for a taller cup in the EC685. The EC680 has a maximum cup height of 3 inches, which, although perfect for espresso shots, becomes limiting when you want to make beverages that require larger cups, like cappuccinos or lattes. The EC685 addresses this limitation by accommodating cups of almost 5 inches. This provides flexibility in the choice of beverage and means you don't have to transfer your drink to a bigger cup if you decide to have a larger beverage.
Moreover, from an aesthetic viewpoint, the EC685 doesn't disappoint either. It proudly features its distinct logo embossed on the water catch. This not only reinforces the brand's identity but also adds a touch of elegance to the design, showing that Dedica is as much about style as it is about practicality.
While both machines are designed for compactness and portability, the EC685 presents subtle but useful improvements over the EC680. An enhanced water tank and increased maximum cup height offer users greater flexibility and convenience. For those who often indulge in taller beverages like lattes or cappuccinos, the EC685 is especially appealing. However, if you're solely an espresso drinker and don't see the need for a slight increase in water capacity, the EC680 might suffice for your needs.
Cleaning and Maintenance
Tie!
When it comes to cleaning and maintenance, the Delonghi EC685 vs EC680 has streamlined it to be as straightforward as possible. Post-brewing, users simply need to detach the portafilter and remove the coffee capsule. A quick rinse and scrub with a brush are all it takes to keep the machine sparkling.
Nevertheless, routine maintenance should not overlook the water tank and drip tray, which require daily rinsing. Also, it's crucial to remember to wipe the frother nozzle after every use to prevent the accumulation of milk residues.
Furthermore, the addition of a flashing red pop-up warning light is a commendable feature. It promptly alerts users when the drip tray is full or when the machine requires cleaning, ensuring the longevity and optimal functioning of the device. Overall, the Delonghi EC685 vs EC680 has made cleaning and maintenance a hassle-free experience for its users.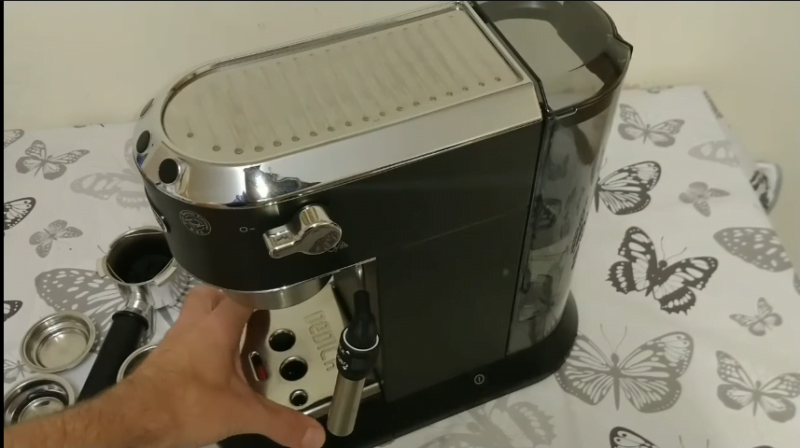 One of the standout improvements is the double drip tray feature on the EC685. Unlike the EC680, the newer model boasts a removable mini dip tray beneath the cup holder. This innovation is more than just functional; it offers users the flexibility to position their cups higher, making it particularly advantageous for those who use varying cup sizes.
Quick Rundown of Delonghi EC685
Sale
De'Longhi EC685M Dedica Deluxe Automatic Espresso Machine,35 oz, 1, Metallic
15-bar professional pressure ensures quality results every time, and adjustable controls allow you to make modifications for your personal taste preferences
Whatever your preference – single or double espresso, cappuccino or latte –the machine brews authentic barista-quality beverages just like you enjoy at your favorite coffeehouse
The premium adjustable frother allows you to adjust the foam and steam levels to customize a variety of delicious espresso-based drinks with little to no effort
The automatic flow stop feature dispenses just the right amount of espresso. If you'd prefer a larger-sized beverage, no problem. The double drip tray is easy to adjust or remove to fit taller cups, such as latte glasses
Warranties may not apply to purchases from an unauthorized retailer. Fast heating time: 40 seconds
Last update on 2023-09-21 / Affiliate links / Images from Amazon Product Advertising API
Quick Rundown of Delonghi EC680
De'Longhi Dedica EC680M, Espresso Machine, Coffee and Cappucino Maker with Milk Frother, Metal / Stainless, Compact Design 6 in Wide, Fit Mug Up to 5 in
A SIP OF ITALIAN DESIGN:At only 6inch wide, the uniquely designed Dedica is our slimmest espresso machine yet, effortlessly adding a touch of minimalist chic to your kitchen with its elegant dimensions. Its sleek, compact design is complemented by an easy-to-use control panel with illuminated buttons.
HIGH PERFORMANCE THERMOBLOCK: 15-bar professional pressure assures quality results every time, and adjustable controls allow you to make modifications for your personal taste preferences.
MILK FROTHER: A manual frother with powerful steam to create a rich, creamy froth for evenly textured drinks – just the way you like them.
BREW LIKE A PRO: authentic barista experience at home, you can control the whole process from tamping your ground coffee to the final quantity; you can brew up to 5in high into cups or mugs
EASY TO CLEAN: Removable water tank and drip tray make for easy cleanup, and the parts are dishwasher safe.
Last update on 2023-09-22 / Affiliate links / Images from Amazon Product Advertising API
Product Video
Related Articles to Delonghi Ec680
References: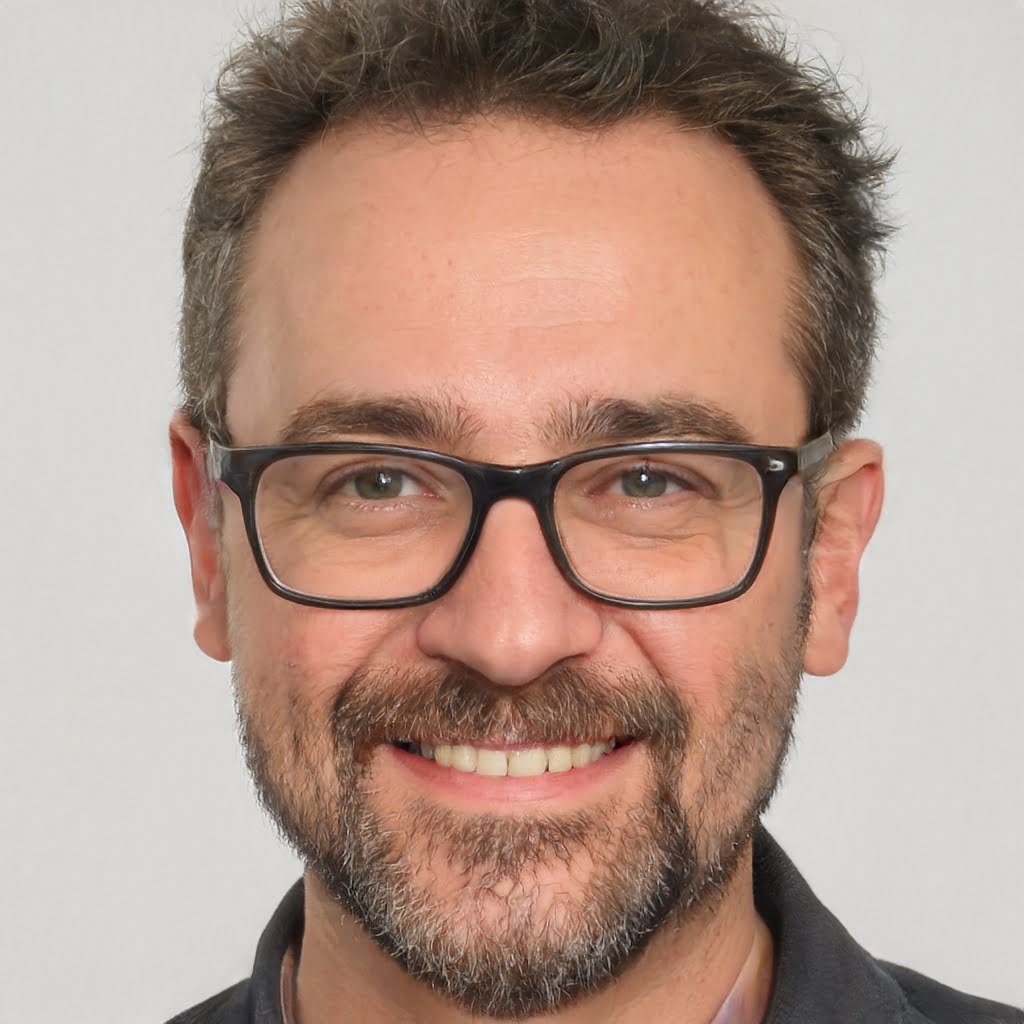 I'm Floyd J. Alcock, an experienced barista with a deep love for coffee. I curate personalized coffee experiences, guiding customers through diverse flavor profiles and suggesting ideal brewing methods. My extensive knowledge of espresso machines enables me to recommend the best equipment to match specific needs and budgets. Sharing my expertise and passion with coffee enthusiasts brings immense satisfaction. I look forward to continuing my journey of coffee discovery with every customer I serve, fostering connections over a shared love for this magical beverage.