Oxo Coffee Grinder not working? You should read our article to see clearly the pros and cons when using Oxo coffee grinders, as well as the tips to fix their common problem.
OXO is an American brand name, is well known for manufacturing kitchen appliances, office supplies, and housewares. Regarding products of OXO, people cannot ignore the coffee grinders that have been widely available in various places. The coffee grinders make everyday life more comfortable, especially for the fans of coffee. In order to pick the most satisfactory grinder, it is necessary to be aware of the positives and negatives of the product. As a result, we are going to display the pros and cons of OXO coffee grinders, as well as the common problems and how to solve them when using the machines. Let's start!
Related Article:
Pros and cons when using OXO coffee grinders
Because there is nothing perfect, it is essential to understand the advantages and disadvantages of the products you plan to purchase. Here are the main notes about OXO coffee grinders:
4 Common problems and how to fix it
OXO coffee grinders not starting
Sometimes you will find out that OXO grinder cannot start but don't know the reason. This may result from the problem with the power system.
How to fix OXO coffee grinder not starting?
To deal with this situation, at first, you check the OXO grinder to make sure it is plugged in properly. The machine must be plugged for operating.
When utilizing the center pulse switch, if the device performs at one speed setting while malfunctioning at other speeds, this can be understood that the switch is damaged, and you should replace it at once.
Sometimes sugary substances or food waste can result in button jamming. Keep the switch clean and remove liquids and food products if found.
OXO coffee grinder not operating due to the motor
If the OXO grinder does not operate, the motor shaft might be frozen.
How to fix OXO coffee grinder not operating?
In this case, it is advised to disassemble the grinder, then clean the shaft and prepare one or two drops of lightweight machine oil to lubricate each bearing point.
Consequently, you should rotate the shaft to distribute the oil uniformly.
OXO coffee grinder shaking
If the OXO coffee grinder shakes, the electric coffee grinder's blade may bend and dull, or the electric switch can break.
How to fix the shaking of OXO coffee grinder?
When dealing with this situation, you are recommended to look over the blade and find a replacement if it is damaged or dull.
Another root of vibration can stem from a worn motor bearing. You should unplug the grinder and detach the access plate.
OXO coffee grinder not fine enough due to dull blade
After many times using OXO coffee grinder, you may happen to notice that the chopped coffee is not as fine as it was processed. This may stem from the function of the blade.
How to fix OXO coffee grinder not fine enough?
If the grinder blade cannot cut as well as it used to, you need to consider a blade sharpener. The fixing can be accomplished by using a sharpening stone or by using an aluminum oxide grinding wheel.
Another method to get more efficient cutting blades is to substitute the whole ones. You are recommended to go through the blade replacement guide, and you can find suitable parts and accessories on the website of OXO.
Video Tutorial: Fixing Oxo Coffee Grinder Not Working
Conclusion
The article has presented to you the advantages and disadvantages of using OXO coffee grinders. The information will help assess the product for better buying choice. Moreover, the tips for common problems when using OXO coffee grinders are also useful if you meet the same issues. For other products' information, you can visit us at our other writings. Thank you for reading!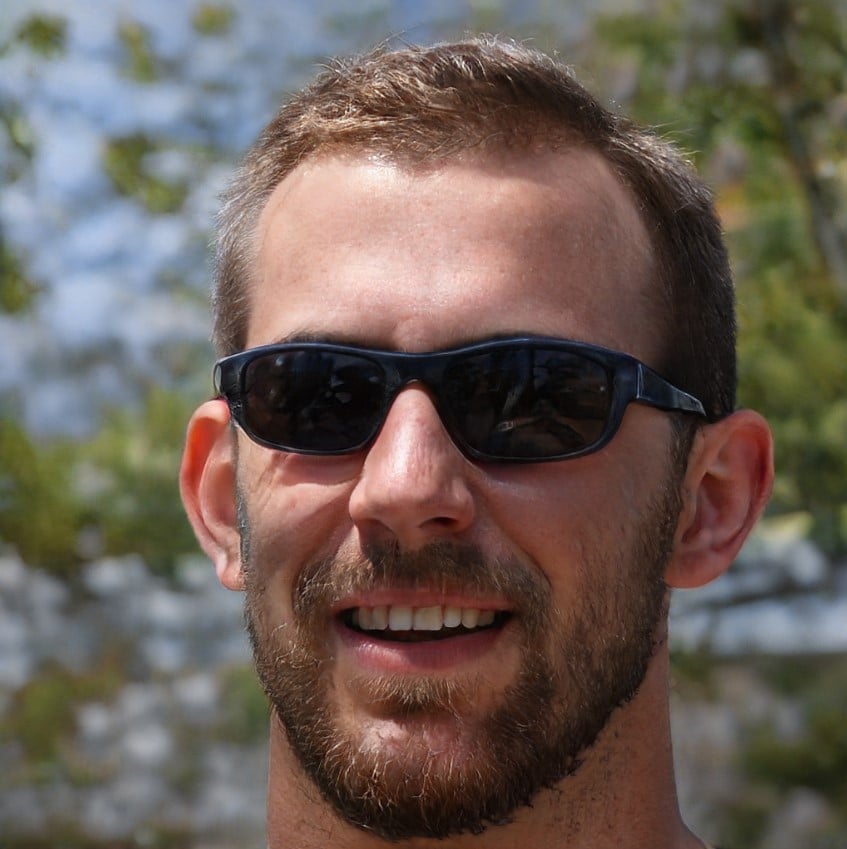 I am Ralph Mason and I am a passionate coffee drinker. I worked as a barista for a few years and since 2012 I have been trying to convince as many people as possible of good coffee.
I started writing on the barista blog on RepublikCoffeeBar in 2018. It was a pure hobby site and I tested coffee products like coffee machines, beans, mug, and other accessories. After the first year, my blog is becoming a well-known coffee site with about 100 thousand visits per month.
In 2019 I decided to focus on RepublikCoffeeBar only. I became a full-time coffee blogger and was declared crazy by many.