Coffee is a popular drink that many people enjoy every day. However, Nicaraguan Coffee might be something you want to try next time you're at your local coffee shop or grocery store. This type of Coffee has a unique flavor because it is grown in the volcanic soil of Nicaragua and harvested by hand. The flavors are more subtle than other coffees, making for an easy-drinking beverage with no bitter aftertaste. If you're looking for some new java to try out, give Nicaraguan Coffee a shot!. If you are looking for an alternative to your typical morning cup of joe, this blog post will help you learn more about Nicaraguan Coffee!
See also:
The History of Coffee in Nicaragua
Coffee has been a Nicaraguan industry since 1796 and was growing steadily until the 1850s. Large-scale coffee production only began in this period, with a slight notable economic downturn over the next century.
The quality of Nicaraguan Coffee has declined as the government places more emphasis on quantity. This damages the bean's reputation and makes production difficult for some regions because there is often social unrest in these areas. Additionally, natural disasters (drought or cyclones) put a severe dent of crop yields causing further problems with high demand and low supply.
Despite challenges inherent to the agricultural industry, Nicaraguan coffee farmers have remained tenacious and successful in producing high-quality coffees.
Nicaraguan Coffee is mainly exported to countries like the US and Canada, providing the central government with 30% of its foreign exchange from agricultural exports. It also ranks 12th internationally in exporting Coffee, supporting 45,000 families cultivating the crop on their farms.
Major Growing Regions and Their Beans
Differences Between Nicaragua's 6 Coffee Major Growing Regions and Their Beans
Though Coffee is produced all across Nicaragua, it's the highland regions with a rich history that get the most attention. There are six prominent growing regions across the North, Central, and Western regions of Nicaragua. Here are the major coffee-producing regions, as well as some less known regions, in Nicaragua:
Jinotega: This region is said to produce the best Coffee in Nicaragua, with a perfect climate for Arabica varieties. It is also home to many different kinds of Barbadian and Bourbon coffee beans.
Matagalpa: This region also has rich volcanic soil and a tropical forest feel. It is the best place in Nicaragua for Coffee, which you will see if you are looking for Nicaraguan beans. As its capital city, it largely sources Coffee to its residents.
3. Nueva Segovia: This region is known for creating a more unique flavor than other regions. Its notes are more floral rather than fruity, which has given it an earned distinction. It's harder to find Coffee from this region, making it a gourmet treat.
4. Estelí: The beans are similar to those from Nueva Segovia but have a more fruity flavor. They are off-putting to some because it does not match the Jinotega or Matagalpa profile.
5. Madriz: Madriz is a hotspot for coffee lovers! Though it only makes up around three percent of the world's production, it has become a significant tourist destination.
6. Maragogype: In Nicaragua, the beans are typically larger than coffee beans from other parts of the world. This gives Coffee from this region a more intense flavor.
Almost Nicaraguan coffee comes from Jinotega or Matagalpa. The distinctions are very subtle for the most part.
Nicaraguan Coffee Flavor Notes
Nicaraguan coffee flavor notes vary, but sweetness and bitterness are usually present. If you can find a Nicaraguan coffee roaster near where you live, it's worth seeking out. Here are some of the flavor notes to look for:
Medium Body: Nicaraguan coffees are going to be a blend of medium and light bodies. They typically won't be overly strong, but the flavor will be vital.
Well-Balanced: To call a coffee satisfying is quite a feat because there are so many aspects to juggle. The acidity level and flavor complexity have to fit with each other. It means the taste is neither overwhelming nor underwhelming. You can detect some flavor complexity, but not so much that you get overwhelmed by it. Nicaraguan Coffee is well-known because there's often satisfaction in how its flavors play off of one another.
Fruity: Citrusy and fruity are the two most common flavors found in Nicaraguan Coffee. Citrusy tells you a more sour note, like ripe citrus fruit, whereas fruity signifies an over-ripe or sweet taste and expresses notes of a specific kind of fruit.
Sweet: The popularity of Nicaraguan Coffee owes mainly to its balanced sweetness. Whether it's fruity or nutty, this type of taste offers something to appeal to all kinds of palettes.
Bitter: Nicaraguan Coffee is a delicious blend of pure sweetness and subtle bitterness.
Pungent: Nicaraguan Coffee is well known for its strong flavor. An intense aroma and a bitter taste are especially prominent in this type of Nicaragua beans, and Coffee is spicy and aromatic.
How To Roast and Brew Nicaraguan Beans
Roasting
Nicaraguan Coffee can be roasted easily at home, as the beans from the region are not too bean-specific and don't require much work. We recommend medium to dark roasting depending on personal taste. Roasting longer creates an intense but smooth coffee. Nicaraguan beans make a terrific espresso roast for those who enjoy Full City or Vienna roast profiles..
Brewing
Nicaraguans are known for their Coffee more than any other country in Central America. One of the nicest features is its versatility; you can get a good-tasting long black or americano depending on your mood. Our favorite way is cold brewing without adding anything to the beans (or just adding sugar).
Nicaraguan Coffee has a naturally acidic taste. Cold brewing tones down the acidity and allows you to fully enjoy the Coffee's bold, wine-like flavors. Serve over ice and get ready for your perfect summer drink!
Additionally, you can use Nicaraguan Coffee for other espresso-based beverages. Medium or dark roast beans can be used in lattes and cappuccinos without mainly affecting the flavor of the drink's base (not enough to discourage adding out altogether).
Best Nicaraguan Coffee Brands
Lifeboost Coffee
LifeBoost is a gourmet coffee company that cultivates single-origin and direct trade coffees in Nicaragua. Taking advantage of the fact coffee can be grown both under shade and within organic standards, all taking place in a microclimate that allows beans to grow slowly to optimize for flavor.
For a sweeter taste, you can try Lifeboost's selection of naturally flavored Coffee, offered at light to dark roast.
Mt Kilambe is also one of Nicaragua's National Protected Areas and states that coffee farms cannot use chemicals to protect the region's biodiversity. This means LifeBoost only uses Nicaraguan Coffee beans, which are certified 100% organic.
Nicaraguan Coffee has a strong flavor and a robust quality thanks to its position on the "Nicaragcontinuanuum coffee between is naturally grown and under high a- canopy quality of." shade trees and includes protection for the surrounding environment. If you prefer espresso, stick with medium or dark roasts; lighter roasts are more preferable for manual brewing methods.
2. Volcanica Organic Nicaragua Coffee
In the second place, we have a rich bag of beans rich in flavor and nuanced in their delightful subtle notes. While the first sip of Volcanica Organic Nicaragua Matagalpa yields bold flavors from its dark roast, delicate hints of chocolate, lemons, and nuts can be detected through these strong-tasting coffee beans.
The company improves its processing time to ensure the beans collected are as fresh as possible. To achieve this, they only harvest, roast, and package them in a short time entirety.
However, even if you don't enjoy the Coffee for some reason, there is a money-back guarantee. The company provides this guarantee to make home coffee consumption safe and low-risk. Although these beans are on the expensive side when compared to other roasts, they taste amazing and provide an incredible experience for customers who
3. Jinotega Coffee
Roasted By: Don Tomas Coffee
Roast: Medium
Taste: Sweet, notes of butterscotch & chocolate
Jinotega beans are sourced from the Jinotega region of Nicaragua, a place renowned for its high-quality Coffee. Don Tomas is an excellent roaster for all coffee drinkers, with offerings aimed at casual and aficionados. The beans have a sweet room-filling aroma & delicious notes of butterscotch and chocolate.
4. Good Morning Coffee Supply Nicaragua Light Roast
Featuring over 30 years of roasting experience, this Los Angeles-based coffee company only deals in high-quality single-origin beans. This Nicaraguan light roast offers the perfect combination of earthy flavors and floral aromas.
5. Cubico Coffee Nicaragua Whole-Bean
We conclude the list with a small batch of beans. Cubico Coffee is available in whole beans, which are perfect for buyers who want to maximize freshness and have control over the coarseness of their grind.
It may not be lousy Coffee by any means, but it is one of the more expensive coffees listed here. For instance, per ounce, it ranks lowest in terms of pricing.
FAQs
What facts must you know about Nicaragua Beans?

Nicaragua is the 12 largest coffee-growing country globally, producing 282,084,541 pounds of coffee beans and exporting 253,956,120 pounds. That's over 90% that is exported!
Nicaraguan Coffee is grown on mountainside farms at 1100 to 1600 meters above sea level. This accounts for 1.4% of the world's coffee production.
Is Nicaraguan Coffee good?

Nicaraguan Coffee has a well-balanced flavor profile with fruity notes, and it's also high in quality. The nation that produces this type of Coffee is set up for success due to its climate and geography, which encourages the java-driven culture.
What does Nicaragua Coffee taste like?

The taste of Nicaraguan Coffee has a sweet caramel, citrus, and chocolate flavor. It can have a delightful, balanced bitter-sweet flavor specific to the region with hints of fruitiness or floral overtones.
Conclusion
Nicaraguan Coffee has been increasing in popularity. The tropical country is home to Arabica coffee trees, which produce beans with an excellent flavor. If you're looking for high-quality Nicaraguan Coffee that is well-balanced, you won't be disappointed.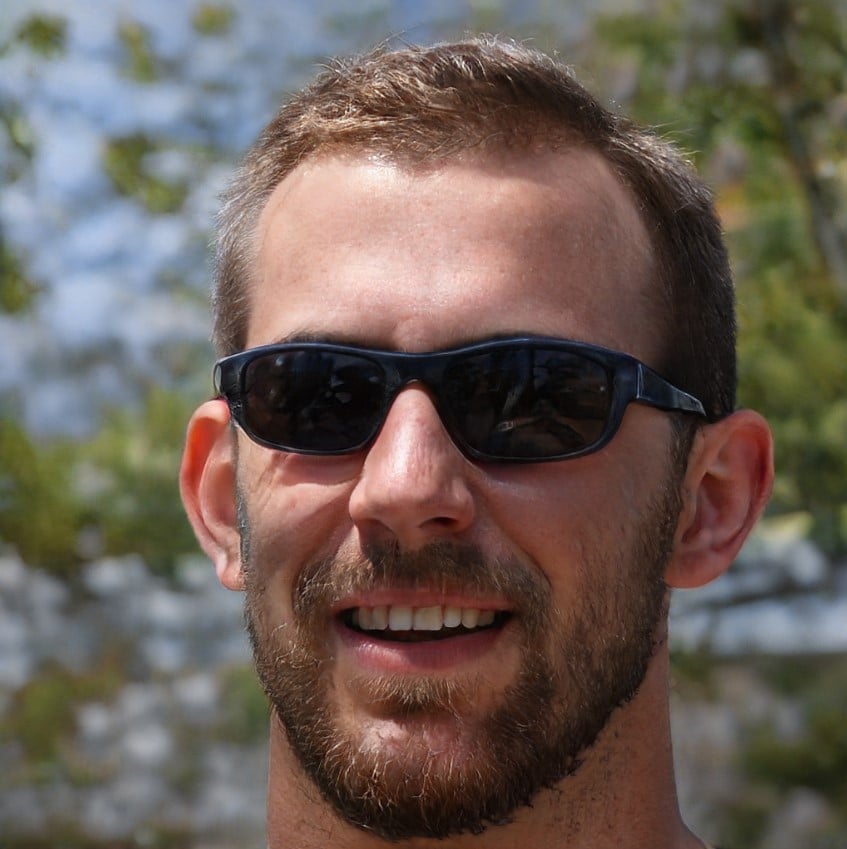 I am Ralph Mason and I am a passionate coffee drinker. I worked as a barista for a few years and since 2012 I have been trying to convince as many people as possible of good coffee.
I started writing on the barista blog on RepublikCoffeeBar in 2018. It was a pure hobby site and I tested coffee products like coffee machines, beans, mug, and other accessories. After the first year, my blog is becoming a well-known coffee site with about 100 thousand visits per month.
In 2019 I decided to focus on RepublikCoffeeBar only. I became a full-time coffee blogger and was declared crazy by many.