Kenya is a country in East Africa that produces the world's most popular coffee. Kenya has about 25% of the world's coffee. The Kenyan highlands are home to some of the most fertile soil on earth and an abundant water supply from nearby Lake.
Kenya Coffee Facts are pretty interesting. This article is about some of the most amazing Kenya Coffee Facts globally and how they can affect your life. Many people have heard of Kenya's reputation for producing high-quality coffee beans, but few know much more than that.
See also:
Kenya Coffee Is One Of The World's Five Best Coffee
Coffee from Kenya is widely considered among the five best in the world. With its rich body, high acidity, intense flavor, and delightful aroma, it should come as no surprise that Kenyan coffee ranks at or near the top of most consumers' lists.
Kenyan coffee is known for its in-your-face acidity. One of those flavors is black currants. Kenya beans are the only ones with black currants, making them taste different from other coffees.
Different coffee beans have different flavors. We recommend going for the Kenyan AA grade of coffee. We will talk about how to tell the different grades of coffee beans in a bit.
A long history of Kenya Coffee
Coffee first arrived in Kenya on the heels of Missionaries in 1893, who brought with them Brazilian Bourbon coffee. It would be seven more years before coffee would actually be grown or exported from Kenya and then primarily controlled by British colonists.
In the past, Kenya was known as the East African Protectorate. Coffee was only allowed to be grown in certain areas for the benefit of British colonists. The name of the country didn't change until the 1920s.
Kenya has a rich coffee history. It took quite some time for the country to cultivate its crop of coffee, and it was only after Mau Mau Uprising in the '50s and '60s that farmers were allowed to grow their beans – until then, law prevailed over them.
Today, coffee is mainly grown by small operations and cooperatives in Kenya. These are companies with many small farms that grow coffee which is then sold at auctions. But even though there are a lot of these small companies, Kenya ranks as the 16th largest producer of coffee in the world.
Kenya Constantly Improving Coffee Production
Africa's top coffee quality control is in Kenya because the one-party system established the system after colonial rule. In the last decade, Africa became a multi-party republic, but regulation remained strict for this market sector.
Most coffee grown in Kenya is wet-processed. When it's time to harvest, farmers scrutinize their plants for red cherries. The skin is stripped away, leaving only the mucilage.
A fermentation process takes about a day and a half. This removes the mucilage from the beans. Then they are dried in the sun and sent away to be sold.
Kenya Coffee Facts: Five Distinct Kenya Coffee Varietals
There are many different types of coffee beans, and as a result, there are many varieties of the drink. Each varietal generally has its own distinguishing features which affect the taste.
Several varieties of coffee beans are grown in Kenya, including Arabica.
SL 28
SL 34
K7
Ruiru 11
Bastian
SL28 is a coffee bean that requires less rain than SL34. K7 is a newer varietal of coffee but produces a lower quality cup.
Scientists have created varietals of beans that can resist disease while still producing excellent coffee. Try This Ru is what drove researchers 11 to and make Bat new plants beans to see the evidence overcome first K hand.
Kenya Has Wide Range Of Producers And A Distinctive Taste 
Kenyan coffee is grown at high elevations (1400-2000 meters) infertile volcanic soil and has gained a reputation for quality products. Currently, Kenya has about 160,000 hectares of coffee fields. In some cases, those are large plantations, and in others, small-scale growers. The distinctly bright flavors of Kenyan coffee come from the total lack of shade in both these districts.
Most of the coffee in Kenya is grown in a handful of different regions as follows:
Central: The coffee-producing region in central Kenya includes Nyeri, Murang'a, Kiambu, Thika, and Kirinyaga.
Eastern: The eastern region comprises higher-altitude parts of Meru Central, Embu, Machakos, Tharaka, and Makueni.
Coast: The coastal region of Kenyan coffee production includes Taita-Taveta.
Western: The Western region includes Kak Theme Western Region, V includes Kakihigaame,ga, and Bung Vomaihiga, and Bungoma.
Nyanza: Coffee is grown in the Kisii, Nyamira, and Oyugis areas.
Taste Quality of Kenya Coffee
Kenya Coffee Facts have a silk sheen and mellow sweetness that is comparable to a dry wine. The strength is moderate, similar to common Colombian coffee beans. True great Kenyan beans will also possess a black-current taste and aroma.
Some of the world's finest espressos and iced coffees are made from Kenyan coffee beans, as they
Kenya provides this level of quality through a government-run program that provides benefits to farmers for generating better quality espresso. This plan offers a better experience for the happy coffee drinker who prefers a quality brew of Kenyan coffees in their mug. Each cup of coffee from Kenya is made with care. The people who make it are honorable.
Best Kenya Coffee Brands
Kenyan coffee is good for all kinds of purposes, including brewed coffee or as an ingredient in your favorite drinks. The best brands come from the country's fertile soil, like Royal Kenya Coffee (available on Amazon).
Volcanica Kenya whole coffee beans: These AA beans will provide you with a strong-bodied coffee with high acidity levels.
Screen 18 Kenyan AA Single Origin Premium Crafted Coffee: The coffee beans must also be grade AA, packaged whole. They provide a medium/dark roast and acidic notes such as fruit and berries.
Henry's House of Coffee Kenya Beans: We would be remiss if we didn't provide a light roast option for those of you who enjoy their coffee flavourful. These beans come whole with hints of chocolate and peanut to complement their smooth flavor.
Frequently Asked Questions
Why is Kenya coffee so expensive?

Buyers in Kenya traveled earlier this year to help secure their coffee volumes before the auction, and exporters were more aggressive at the auctions. With buyer demand for solid and high-quality beans available, these lots earned reasonable prices, regardless of grade.
What makes Kenya Coffee special?

Kenya shares its northern border with Ethiopia, another country well known for exporting excellent coffee. Kenya shares a border with Ethiopia, one of the countries famous for coffee exports.
Coffee from different parts of the world has many similarities, while there are also critical distinctions between them based on things like soil, climate, and elevation. Kenya did not establish itself as a world-class coffee producer at first. Now, it can't be denied.
When was coffee introduced in Kenya?

1893
The story of Kenya coffee begins with the country's history as a British colony. In 1893, missionaries imported Brazilian coffee into Kenya – introducing the country to the beloved beverage.
Conclusion
Kenya has a rich coffee farming history. It is the eighth largest coffee producer globally, and it has one of the highest yields for Arabica production. This country that has had a difficult path towards prosperity hopes that boisterous industry can create better opportunities for hard-working people looking to be given new opportunities. There have been many improvements over the years, and coffee enthusiasts are committed to delivering perfect cups of coffee. We have brought you Kenya Coffee Facts, hope you interested.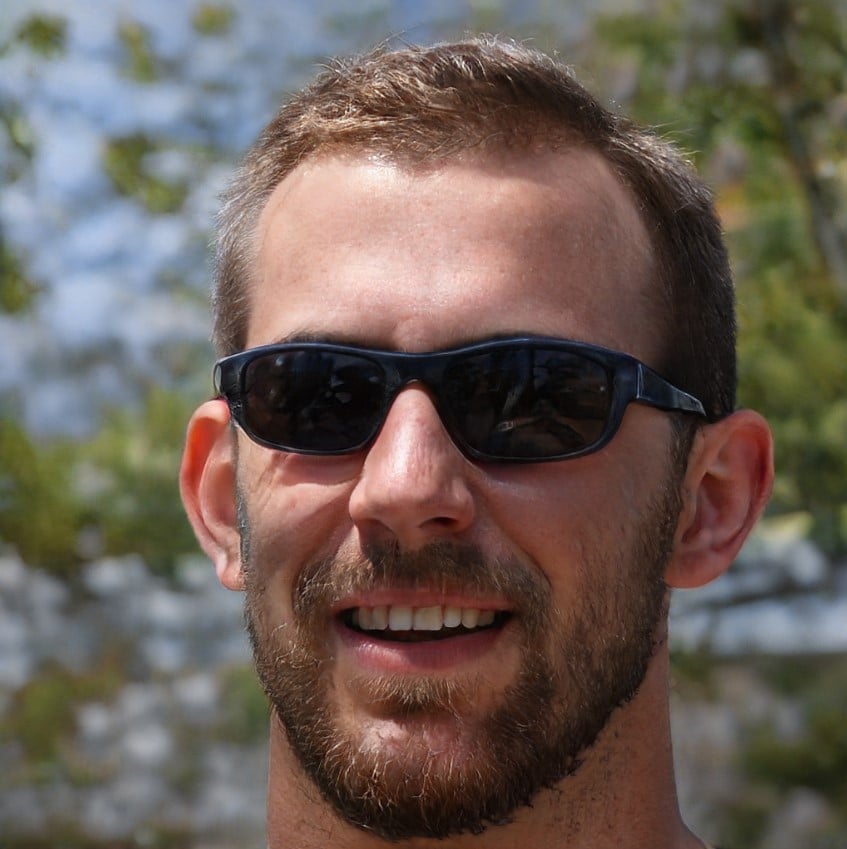 I am Ralph Mason and I am a passionate coffee drinker. I worked as a barista for a few years and since 2012 I have been trying to convince as many people as possible of good coffee.
I started writing on the barista blog on RepublikCoffeeBar in 2018. It was a pure hobby site and I tested coffee products like coffee machines, beans, mug, and other accessories. After the first year, my blog is becoming a well-known coffee site with about 100 thousand visits per month.
In 2019 I decided to focus on RepublikCoffeeBar only. I became a full-time coffee blogger and was declared crazy by many.