If you're a baker and are interested in selling your baked goods to coffee shops? If you wonder How To Sell Baked Goods To Coffee Shops, this article is for you! We'll go over some of the best ways for bakers to sell their goods at coffee shops.
See Also:
Research Shops In Your Area
If one day you have amazing baked goods and wonder How To Sell Baked Goods To Coffee Shops. You can follow these steps below
The first step is to identify the coffee shops in your area that may want to buy your products. Find out which coffee shops sell comparable goods. Does it make sense for you and their current offerings? A shop known for its donuts might have difficulty selling your cookies or cupcakes at an effective price point, but they still could be interested in a specialty offering like a holiday dessert.
Several factors go into choosing which baked goods to sell to a coffee shop. The first thing you should do is determine who the focus of your treats will be vegans, gluten-free, chocolate lovers? Once you've narrowed it down to one niche then research what other home bakers in your area have to offer.
Before you seek out coffee shops to sell your goods, learn how many permits the state or country requires and if a business license is needed.
One essential thing you need when crafting bakery goods for sale is a permit and license. These will help ensure your business complies with state laws, which in turn means that coffee shops all over town will trust you to sell goods at their stores.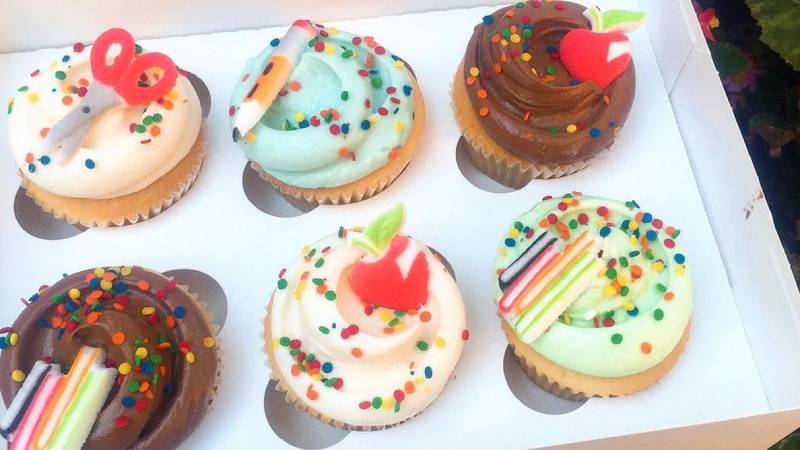 Reach Out To The Possible Businesses
STAND OUT
Investing in high-quality baked goods that taste good is essential for success when selling to coffee shops.
Make sure your products stand out for their taste. Excellent quality will give you a competitive edge in selling to coffee shops.
When pitching your baked goods for use in coffee shops, presenting them beautifully is key. Remember, customers eat with their eyes first: presenting an unappetizing pastry won't leave people hungry.
The quality of your baked goods will help you sell them to coffee shops. Products that are higher in price are likely to be more appealing to the potential customer than those that are low-cost.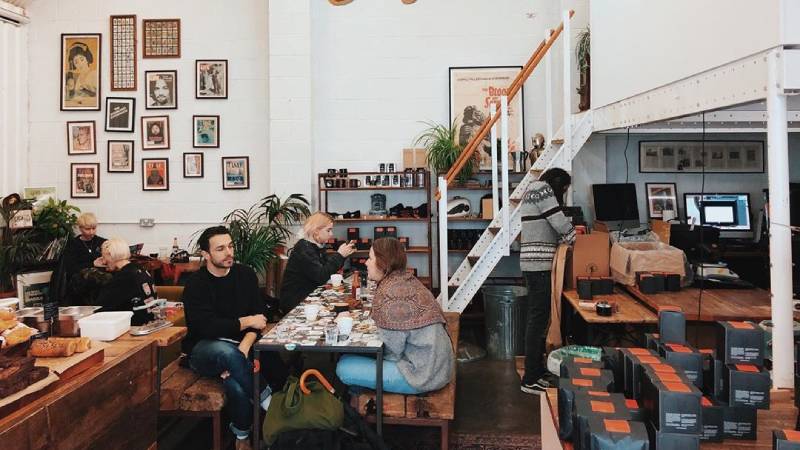 PRODUCT CONSISTENCY
The quality of your product may change when you scale up. Keep the taste and quality as consistent as possible to avoid disappointment among consumers.
When catering to coffee shop clients, you must maintain a consistently good product each week. To do this, take your recipe and write down how you make the product – including all measurements.
Regular repeat customers are the lifeblood of a bakery, but maintaining that relationship can be challenging.
REACH OUT TO COFFEE SHOPS
To sell your baked goods to coffee shops, design an introductory email. Some coffee shops offer baked goods, but the food offerings are not always consistent.
Ensure the coffee shop you meet with is legally allowed to sell your product. Be sure to include relevant facts about your products and company, including information on any health standards followed by your business and customer testimonials.
Start a conversation with the owner or manager: The easiest way to find out if you want to sell your product is by starting a conversation with the owner or manager of that coffee shop! They might not have thought about it before, but they may love the idea and be willing to work together for both of you to succeed.
Offer to work with any local coffee shops that would be interested in carrying your baked goods. Explain the benefits of cooperation, outline your long-term ambitions, and express interest in collaborating for a mutually beneficial business relationship.
Create a catalog with the baked goods you offer wholesale, and customize them to suit the specific coffee shop.
Demonstrate samples to a meeting. Your pitch will be more convincing once the attendees have tried your goods and see their quality. Be patient in reaching out to various coffee shops – sooner or later, one is bound to refer someone else who wants what you offer.
TAKE ADVANTAGE OF HOLIDAYS AND SPECIAL CELEBRATIONS
Be sure to take note of upcoming holidays and special celebrations such as graduations, Mother's Day, etc. Coffee shops need to order more baked goods in advance during these seasons. Communicate with the shop well in advance if you plan on making a holiday menu so that they can anticipate any higher need for baked goods.
FIND A SUITABLE BRAND FOR YOUR BAKED GOODS
Creating a recognizable branding for your home bakery can help to increase sales. Consider how you will present your products to the outside world, whether in packaging or with logos.
Brewers of fine coffees may be wary to carry your unbranded baked goods. The risk could be too much for the reward, and they'll look for something with a recognizable name. That being said, branding is used by coffee shops to save their marketing costs by providing them with fresh content that's already been branded – including reviews from customers and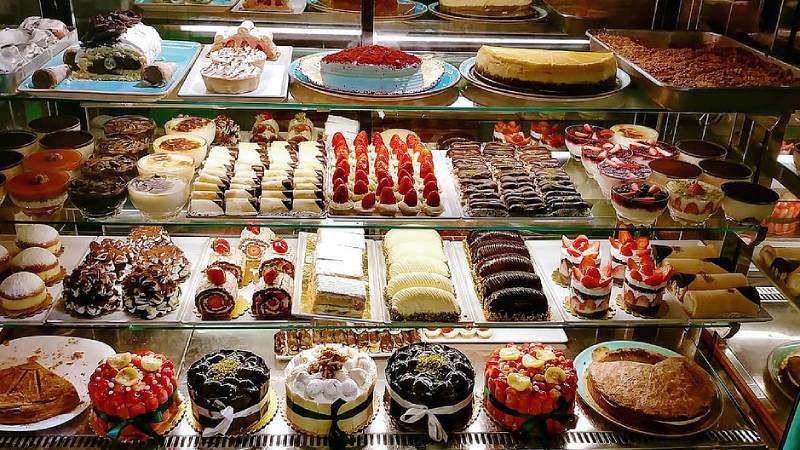 Slickly packaged baked goods may attract potential clients, and you may start receiving new orders from individual customers. Soon new coffee shops and restaurants may start ordering your baked goods.
PROMOTE THE SHOPS THAT OFFER YOUR PRODUCT
When you first start marketing your product, if you can offer it in other locations, make sure you get the word out. Use your company's social media channels and any available personal channels that may exist to let people know where they can find them. Not only will promoting from home help sales for a brick-and-mortar
Deliver
DETERMINE DELIVERY FREQUENCY
Be sure to establish a schedule for your deliveries to ensure you'll deliver the best service possible.
Coffee shops usually operate on a set supply and delivery schedule. Generally, they want you to drop off baked goods on certain days and times. Be flexible with your scheduling when dealing with coffee shops to accommodate their needs.
Use the first few weeks to get a schedule down for deliveries, and leave room for flexibility.
DO NOT CHARGE FOR DELIVERY YET
Offer free delivery to the coffee shops, as this will help establish a trusting relationship and grant you access in the future.
If your line of baked goods becomes popular with more restaurants in the area, you may be able to renegotiate the terms of the agreement. You might even want to raise prices over time to cover delivery costs.
Building Long-term Relationships
Selling your baked goods to coffee shops will increase profits and provide a steady income. Your products will also be introduced to potential customers, which is great for business development.
For a bakery to thrive, it needs customers in the know and nearby. Thus, establishing relationships with other small businesses complementary to your own will be instrumental in ensuring that you have a lasting customer base of both regulars and interested newbies.
One last word, be sure you are operating a licensed home bakery and you are very clear about your costs. It's an easy trap to fall into when running a business and not charge enough.
Some Other Related Questions
Can I make cakes at home to sell in my cafe?
People believe that selling baked goods in shops to coffee vendors may be a daunting task if you want to make a living at it. But the truth is if you meet certain safety requirements it can be possible.
Can you bake at home and sell to the public?
In California, you may not sell indirectly outside of your county unless the county where you want to sell has a Class B permit specifically for cottage food. You must also meet yearly requirements for physical inspections to maintain this license.
What food can I sell to make money?
There are many food products that you can sell to make money:
– Candy and packaged snacks that you simply buy in bulk and resell.
Chili or baked beans.
– Concession stand foods such as fries, corndogs, nachos, and funnel cakes.
– Cookies, pastries, and other baked goods.
– Corn on the cob or off the cob.
– Drinks including lemonade, coffee, and mocktails.
Conclusion
The first coffee shop you approach may not want to partner with you, but reach out and find a cafe or business that will be more than happy to work with you. The best-baked goods combined with the right customer base is what success looks like here.
In conclusion, this article has covered the basics of how to sell baked goods to coffee shops and some tips on what items would be best.
We hope this article will help you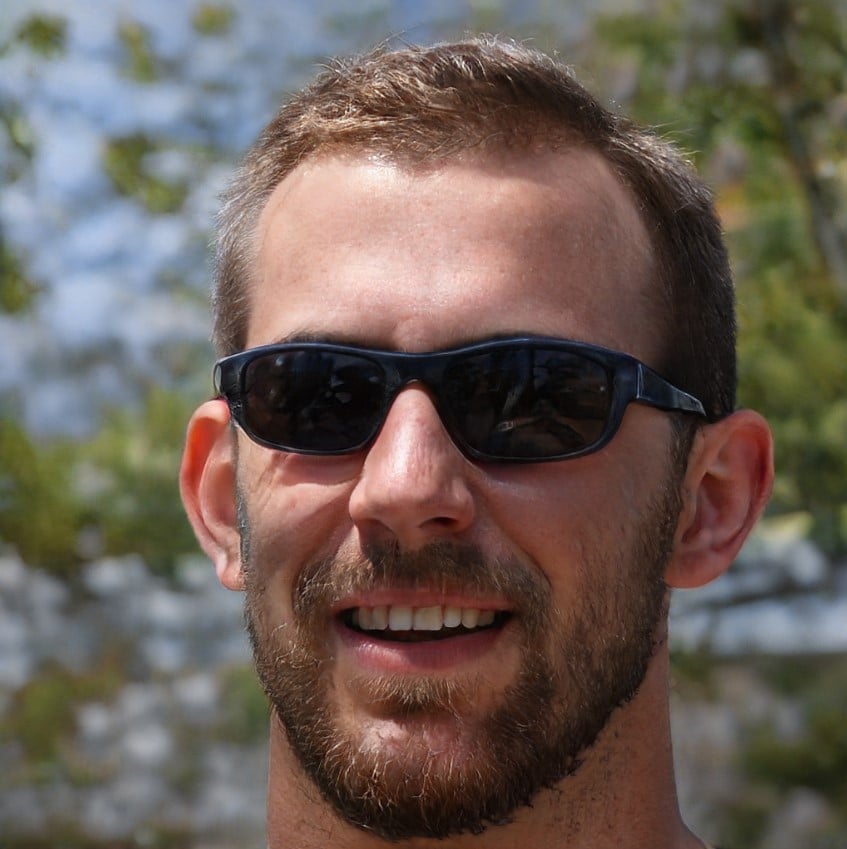 I am Ralph Mason and I am a passionate coffee drinker. I worked as a barista for a few years and since 2012 I have been trying to convince as many people as possible of good coffee.
I started writing on the barista blog on RepublikCoffeeBar in 2018. It was a pure hobby site and I tested coffee products like coffee machines, beans, mug, and other accessories. After the first year, my blog is becoming a well-known coffee site with about 100 thousand visits per month.
In 2019 I decided to focus on RepublikCoffeeBar only. I became a full-time coffee blogger and was declared crazy by many.