Do you have a lot of coffee mugs that are taking up space? How to display coffee mugs? Would you like to find a way to display them in your home or office without creating clutter? Then this article is for you! We will show 6 different ideas on display coffee mugs, all with creative design ideas.
See also:
How To Display Coffee Mugs?
1. Hang your mugs on a pegboard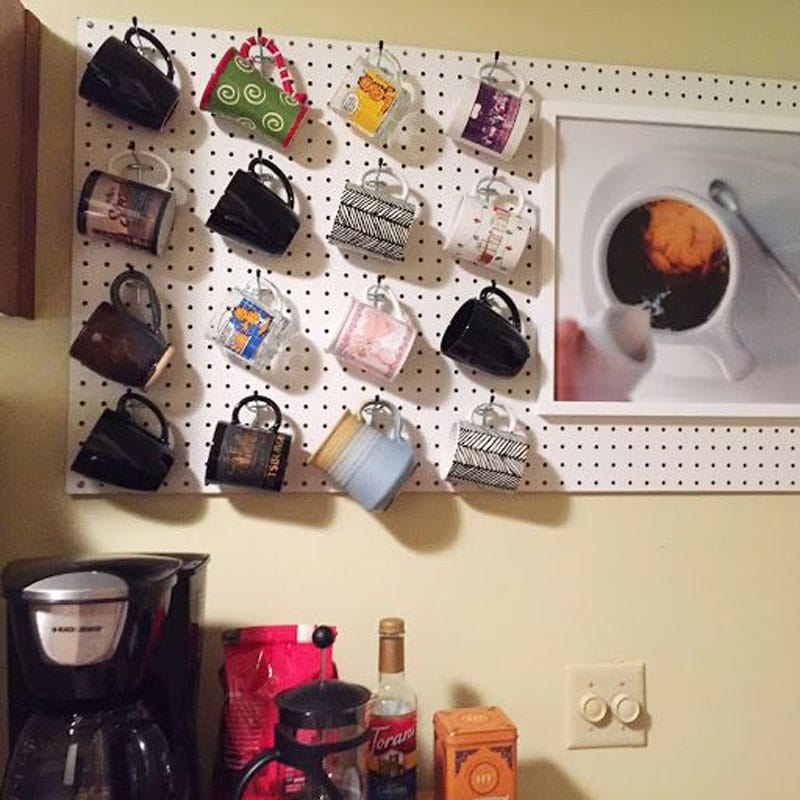 Pegboards can be found at most hardware stores and come in different sizes. Choose the one that best suits your mug collection.
2. Install hooks under cabinets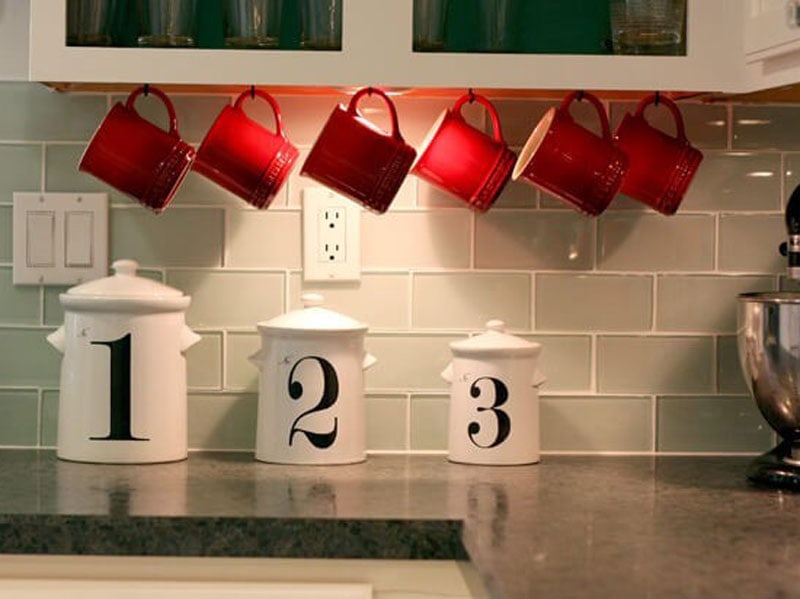 To display your coffee mugs, screw 5 to 10 metal hooks to the underside of the cabinet. Hang your mug from its handle, and add more hooks if you have more room or a lot of mugs. You can find these hooks at most hardware stores.
3. Modern Floating Shelf Storage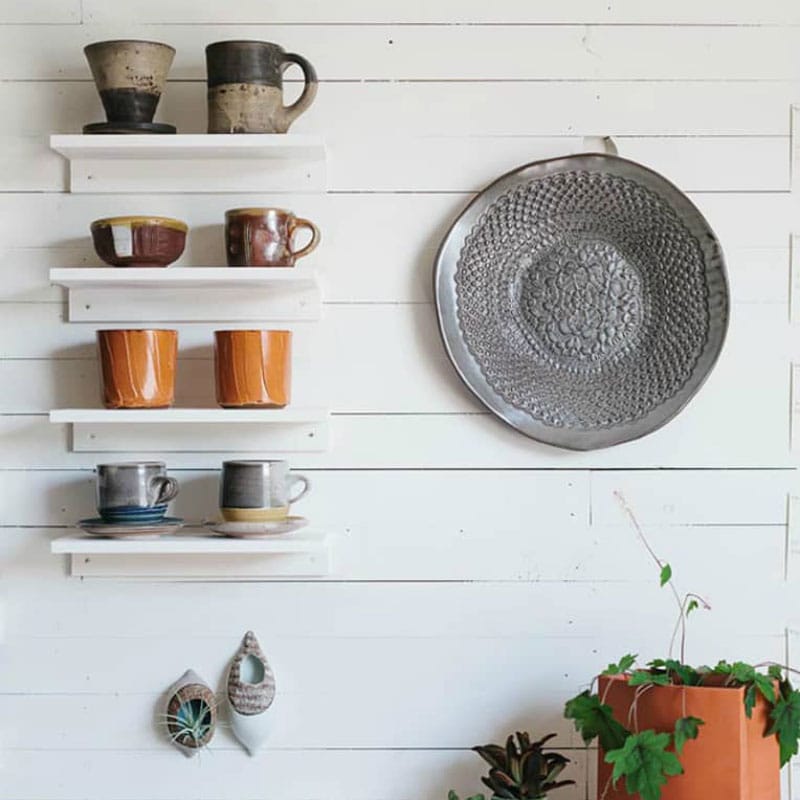 A great way to take up excess wall space with your mug collection. Fill 3-4 floating shelves in your kitchen and arrange ceramic mugs on them for a cute display. Floating shelves look more modern than traditional shelves and are simple to install.
You could also show your coffee mugs in your living room or dining area.
4. Use a steel rail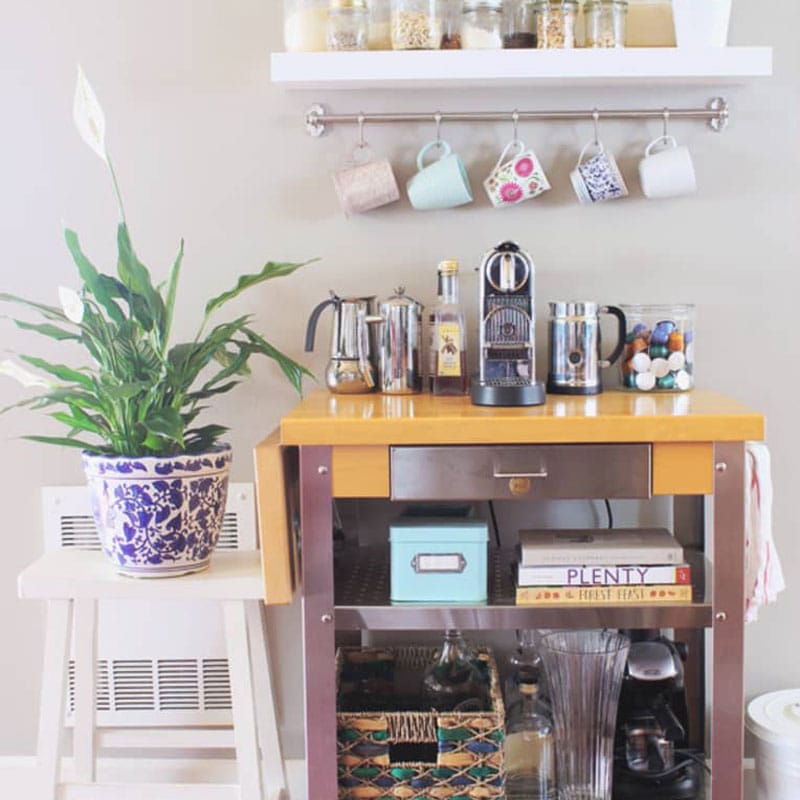 Display mugs with a wall-mounted rail and hooks. Attach a rail to the wall with screws, then hang up your mugs by their handle on hooks. You can find metal rails at most home goods stores.
5. Make your own coffee bar
To make it yourself, you'll need pipe, S hooks, paint or stain and wood boards. The result is a uniquely styled storage solution.
6. Take advantage of vertical space
A lack of space for shelves or bars isn't an excuse not to show your favorite mugs off. You can take advantage of a little bit of vertical space (even if the side of a cabinet), to display some mug. The simple hammer-and-nail DIY above is an example of beautiful use of space.
Conclusion
When it come6s to displaying coffee mugs, there are many ways and options available. Above are some ideas for you to display mugs neatly and still show off the beauty of the mugs. You can also use your creation to create unique storage.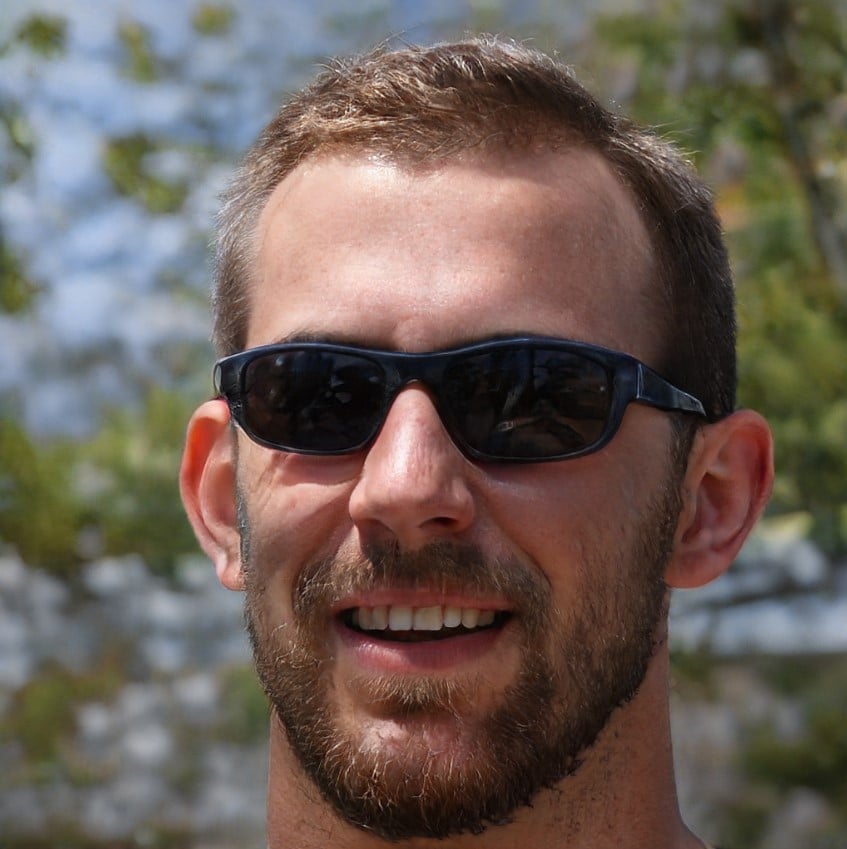 I am Ralph Mason and I am a passionate coffee drinker. I worked as a barista for a few years and since 2012 I have been trying to convince as many people as possible of good coffee.
I started writing on the barista blog on RepublikCoffeeBar in 2018. It was a pure hobby site and I tested coffee products like coffee machines, beans, mug, and other accessories. After the first year, my blog is becoming a well-known coffee site with about 100 thousand visits per month.
In 2019 I decided to focus on RepublikCoffeeBar only. I became a full-time coffee blogger and was declared crazy by many.