This blog post will show you how to convert a coffee table into an ottoman, which is perfect for those who want more seating in their living room.
See also:
1. How To Become A Starbucks Coffee Master – An Amazing Guide
2. How To Sell Baked Goods To Coffee Shops: 4 Useful Tips
Materials needed for converting a coffee table into an ottoman
You've been needing a footrest around the house, but you don't want to shell out for one. Well now's your chance! You just need some supplies that most people have in their homes and about an hour of time- this is going to be so worth it when it's finished.
I was looking at my coffee table one day thinking "you know what would look awesome on there? An ottoman!" After doing some research I found out how easy they are to make yourself with things from home…so here we go:
Coffee table
4-inch foam
Adhesive spray
Ruler or tape measure
Marker
Sharp utility knife
Upholstery fabric
Staple gun and staples
Felt furniture pads (optional)
Hack saw (optional)
Decorative upholstery tacks (optional)
Small piece of cardboard (optional)
Sharpie or another marking pen (optional)
Hammer (optional)
How to convert a coffee table into an ottoman?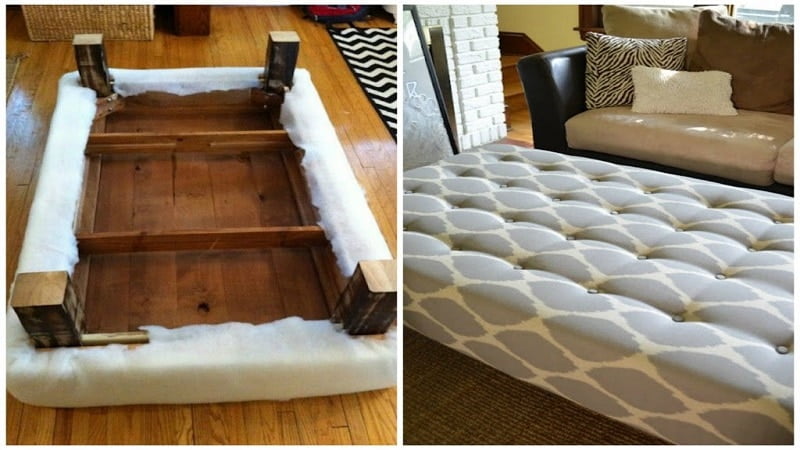 Step 1: Figure out your foam needs!
Measure your table and find a piece of foam with the right dimensions to fit. I recommend using foam at least 4 inches thick, which will give you a nice cushy look without getting too pricy.
If you find a piece doesn't fit just right, then there will be some cutting. I found that it helped to visualize my cuts by making out paper diagrams before beginning most projects. It's a good habit to get into so one can avoid wasting money on trial and error when hacking away at supplies with no plan in mind!
Step 2: Cut the foam
It's kind of surprising that the electric carving knives are so popular for this part. If you don't have one, you can use a utility knife with a new blade.
Step 3: Glue it all together
I highly recommend the 3M Super 77 Multipurpose Adhesive for this part. It is a great adhesive, and it makes sure that all of my foam pieces stay together neatly like puzzle pieces!
Once the foam was glued into the dimensions I needed, it fit perfectly on top of my table.
Step 4: Adjust the height of the table
You can add or cut your new ottoman if you want to. Protect your floors by adding felt furniture pads to each new foot if you end up shortening your legs.
Step 5: Figure out your fabric needs
The next step is figuring out your fabric needs. You can either buy a bolt or an entire roll of fabric and then cut it down to size, but those are the most expensive options. A cheaper option would be buying yardage by the yards, which will get you more quality for less money spent at one time.
Step 6: Attach your fabric
After centering the fabric over the top of my new ottoman, I began securing it by putting just one staple on each side. Stretch your middle fingers down under your tabletop and have another finger ready to put a few staples in every couple of inches while you work around pulling everything securely into place.
Step 7: Make the corners pretty
There are many ways to upholster corners, but this is one of the most common and straightforward approaches. Again, simplicity is key! Just pull it tight and staple from underneath; make sure you overlap your wings so that they're not pulled in different directions. Add as many staples as you need to secure them under the tabletop before pulling again on each corner for a firm fit – no gaps or bulges here!
FAQs
Can you use an ottoman as a coffee table?
The ottoman coffee table can be used as a standard footrest or guest seating, naturally. It can also function neatly as a coffee table, using a wooden try or reversible cushion top. … Larger ottomans may hold as many as four individual cushions, flipping to reveal tray table surfaces and hidden storage within.
Should your ottoman match your sofa?
Consider the decor style of your room and sofa. The ottoman should look good alongside the sofa. This doesn't mean it has to be the same color or have the same features, but there should be some cohesiveness.
Conclusion
If you're looking to add more seating in your living room, then convert a coffee table into an ottoman. It would be an amazing experience.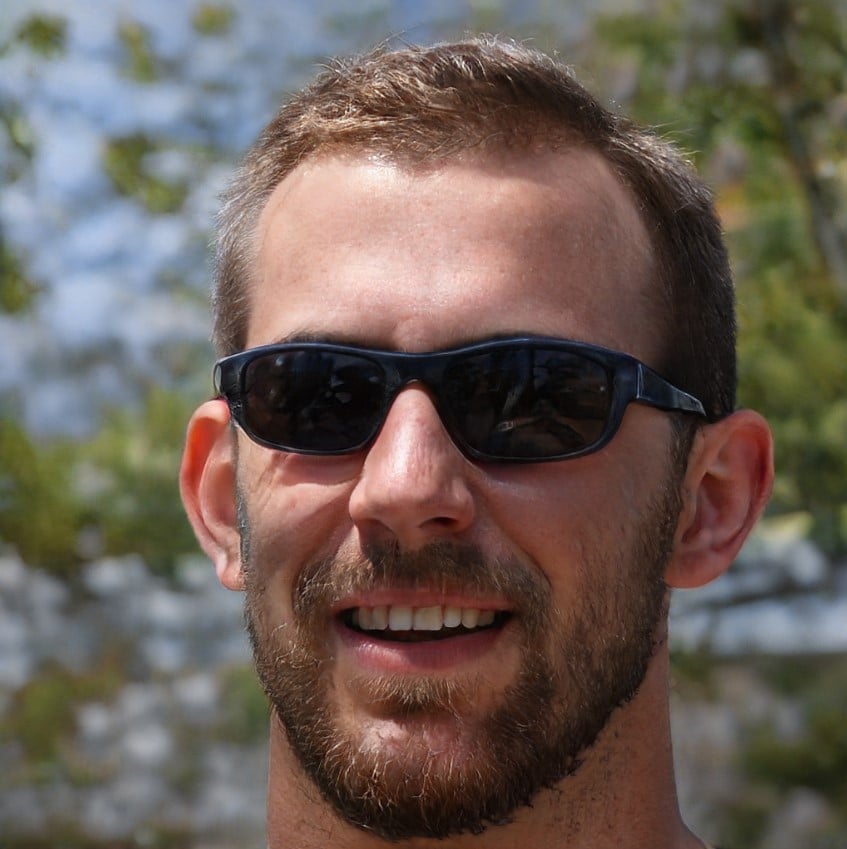 I am Ralph Mason and I am a passionate coffee drinker. I worked as a barista for a few years and since 2012 I have been trying to convince as many people as possible of good coffee.
I started writing on the barista blog on RepublikCoffeeBar in 2018. It was a pure hobby site and I tested coffee products like coffee machines, beans, mug, and other accessories. After the first year, my blog is becoming a well-known coffee site with about 100 thousand visits per month.
In 2019 I decided to focus on RepublikCoffeeBar only. I became a full-time coffee blogger and was declared crazy by many.