A coffee maker is like a must-have appliance if you want to enjoy a piping hot cup of coffee every morning at home. Besides a good coffee making machine and fresh coffee beans, another factor in creating a perfect cup of joe is clean coffee equipment.
Even if you own an expensive coffee maker, but it gets dirty over time, and you never clean it, you will turn the finished brewed coffee a disaster because of the mineral deposits, stains, and putrid odors. However, it's not a big deal to make your coffee machine sparkle from inside out as initial.
Using baking soda is one of the most common and cheapest ways to clean a coffee maker. This ingredient can easily be found in any kitchen with versatile uses, especially in culinary or works as an effective cleaning agent. In this article, we will enlighten you with some interesting information about baking soda and how to use it to clean your coffee machine properly.
Why use baking soda to clean a coffee maker?
Baking soda is judged as an excellent cleaning agent not only for a coffee maker but almost all the household appliances because of several reasons below:
A great stain remover
Baking soda is used a lot in the kitchen to help remove stains from the cupboard, fridge, microwave, etc. Since it is a non-chemical cleaner, you can feel free to use baking soda to clean your coffee machine from inside out. With just a cloth and a solution of baking soda in warm water, stubborn dirt in the interior of the coffee maker can quickly come off.
A safe deodorizer
When it comes to deodorizing stinky things, we are usually afraid of deodorizers will leave an unpleasant chemical smell on our equipment, especially in cooking and drinking machines. However, baking soda proves that it is one of the best options to deodorize without leaving any toxic smells safely. Running baking soda through your coffee maker will make it smell fresher, and your next brewed coffee is gonna be much tastier.
A grease cleaner
Oil residue after brewing coffee is an unavoidable thing. Over time, it will make your coffee maker become greasy, which affects the finished coffee in both appearance and flavor. Baking soda will help a lot in cleaning the grease in your coffee making machine.
How to clean a coffee maker with baking soda
Preparation
The first and essential step to clean your coffee maker with baking soda is to prepare a solution of baking soda in water. Lukewarm water will be better to completely dissolve baking soda powder in a faster way. You need to make sure that there are no baking soda lumps, or they will clog your machine. Another thing to prepare is a cloth or towel to wipe out the coffee maker.
First wash
The prepared solution will be used to first wash the machine. Pour it in the water chamber and let it rest for a few minutes, then start brewing as you do with coffee. The process will help remove the stains and bad odors in the interior of your coffee maker.
Wash all the removable parts
You can wash all the removable parts in a conventional dishwasher after they are first washed with a baking soda solution. By doing this, all the pieces will be thoroughly clean and safer. The carafe can be again soaked in the baking soda solution before washing with water to remove all the hard deposits at the bottom.
Rinse
Instead of brewing the solution like the second step, in this step, you will brew the machine again with water. You will need to empty the water reservoir and pour fresh water back. The water poured in the coffee pot should be as fresh as possible, then it means the coffee maker is clean now.
Clean the exterior
Cleaning the outside of the coffee maker isn't a big deal. Make a towel or sponge damp with the baking soda solution to wipe out the exterior. You will amazingly see all the dirt and oil residue is removed, and your coffee maker shines again.
Alternatives to baking soda you can use at home
Baking soda is not the only choice to clean your coffee maker. Below, we suggest some baking soda substitutes that you can easily find at home to make your coffee machine clean.
Chemical
Chemical will completely remove all the stain coffee and odors; however, it's not the best option as its impact is not good at all, it's chemical.
Citric acid or lemon juice
Another alternative to baking soda is citric acid or lemon juice. This option aims to use acid to clean the dirt and the sourness to deodorize the bad smell in your coffee maker.
Salt
Salt is known as an effective cleaning agent, as well. Of course, when using this ingredient to clean your coffee maker, you will need to dissolve it in warm water for the best result.
Vinegar
Vinegar will clean your coffee maker the same way as baking soda does. Moreover, it's very common in most kitchens, so cleaning the coffee machine can do effortlessly.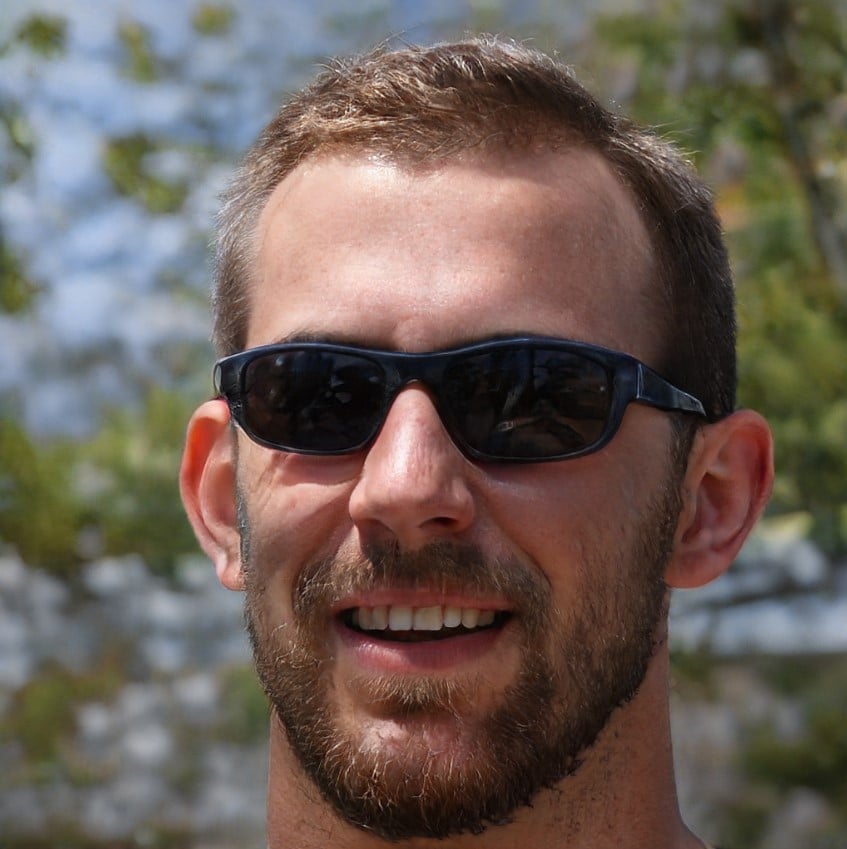 I am Ralph Mason and I am a passionate coffee drinker. I worked as a barista for a few years and since 2012 I have been trying to convince as many people as possible of good coffee.
I started writing on the barista blog on RepublikCoffeeBar in 2018. It was a pure hobby site and I tested coffee products like coffee machines, beans, mug, and other accessories. After the first year, my blog is becoming a well-known coffee site with about 100 thousand visits per month.
In 2019 I decided to focus on RepublikCoffeeBar only. I became a full-time coffee blogger and was declared crazy by many.