Did you know that you can rent a coffee machine for your business? If you are looking to save money, this might be the way to go. But how much does it cost to rent a coffee machine? That is what we will explore in this blog post. We hope that by the time you finish reading this post, you'll have all of the information that you need about renting a coffee machine and how much it costs!
See also:
How Much Does It Cost To Rent A Coffee Machine?
Renting a coffee machine in the UK ranges from £5 to £40 per week, depending on the type of machine and its performance, and its coffee output capabilities. For example, a bean-to-cup coffee machine may cost less than an espresso coffee machine.
Multiple factors influence the cost of renting a coffee machine, some of which are:
Type of coffee machine – Customizable features, like whether a rental machine makes use of instant or whole coffee beans, can significantly affect the cost.
Range of drink options – The more drink options a commercial coffee machine can offer, the higher the rental price tends to be. The least expensive machines provide 4-5 options while more expensive models often offer 8+ variations and churn out 150 cups per day.
Add-ons to your coffee machine – The greater the customization you want your coffee machine to have, the more it will cost you. Suppliers offer a wide range of options in order for customers to get exactly what they want.
What Are The Advantages Of Renting A Coffee Machine?
Coffee machine rentals offer a financial advantage in the form of lower up-front costs. In addition to this benefit, you also receive all service and maintenance related to your chosen coffee machine.
There are many advantages to leasing a coffee machine. These include:
1. Retention of Cash Flow
Businesses are able to rent a brand new coffee machine without any liquidity, as they simply need to sign the rental contract. These people are able to keep their cash flow steady and predictable because they give out monthly payments that have fixed costs.
2. Free Servicing and Installation by the Supplier
Coffee machine rental suppliers offer free installation, maintenance and even service as part of the agreement. Furthermore, they typically include installation of the machine and training staff on how to operate it.
3. No Maintenance or Servicing Responsibility
Renting a coffee machine provides much convenience, freedom, and flexibility as the supplier takes care of most responsibilities and service related work.
4. Easy Machine Upgrades
The supplier provides new machines from time to time as a part of the rental agreement, so companies are able to keep up with the latest models.
5. Freedom to Test Different Machines
Renting coffee machines is a cost-effective way to consider your options when looking for the machine that best suits your needs. This helps them determine what type of coffee machine they should invest in in the future.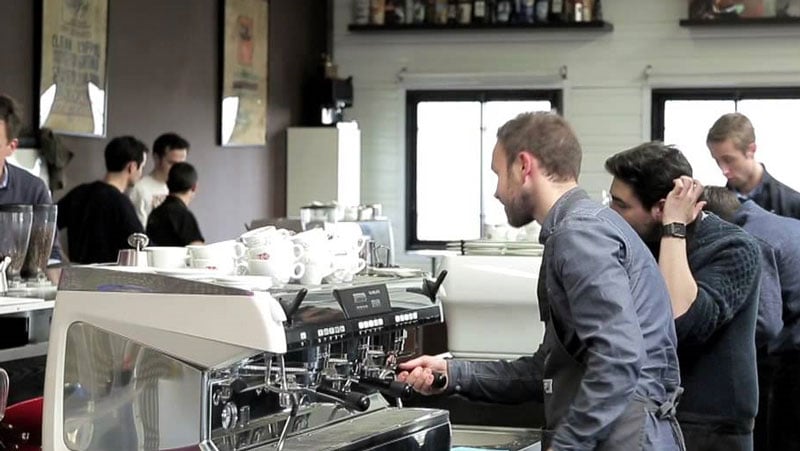 6. Possibility to Own the Machine
When leasing your machine, the possibility of owning it after completing payments can be advantageous. Monthly installments may help you stay on top of your finances while purchasing a coffee maker outright.
7. Coffee Machine Training Included
Suppliers may also provide training to users in order to ensure the highest quality beverages.
What Are The Disadvantages Of Renting A Coffee Machine?
Renting a coffee machine can have many benefits, but it also has some drawbacks you should keep in mind before deciding.
1. Renting Can Be More Costly in the Long Run
When you rent a coffee machine, you pay a set amount each month. With certain agreements, you can attain ownership of the machine at the end of the lease. Although a rental agreement can help you keep your cash flow healthy, you may end up paying more in the long run than if you had bought the machine outright.
2. Expensive Penalty Fees
When renting or leasing a coffee machine, you are committed to paying a fixed amount each month. If, for any reason, you decide to terminate the contract early, you could be charged lots of penalty fees.
3. Possible Limitations in Contract
While giving flexibility and upgrading to new machines, some suppliers can lock you into restrictions. For example, you may be limited to the coffee beans that your supplier has in stock. So, while you can test out machines for a period of time, there are limits set by what they have available and what is on hand.
Which Type Of Commercial Coffee Machine Is Best For Your Business?
When making a decision about what kind of coffee machine to buy, you have some options: coffee vending machines, bean to cup machines, and espresso machines.
The factors to consider when finding the best coffee machine for your business needs, include:
What is the size of the company?
How many cups of coffee will be consumed per day?
What types of coffee do employees drink?
In order to have a better understanding, read through the multiple types of coffee makers for purchase.
Coffee Vending Machine
Hiring a coffee vending machine is an excellent option for large businesses or organizations. They can serve a large volume of beverages with the simple push of a button and can even offer other features and can even double as regular water dispensers.
Bean-to-cup Machine
If you are looking for the freshest and highest quality coffee to serve your employees, renting a bean-to-cup coffee machine is the best option. You can get an integrated coffee machine rental that is designed to fit nicely in your office kitchen or reception.
Renting coffee machines from a reputable manufacturer like Melitta, Krups, Gaggia, De'Longhi, Jura or Franke guarantees high-quality coffee and necessary to kick-start the workday of your staff.
Espresso Coffee Machine
Espresso coffee machines are the most sophisticated form of machine on the market, and rightly so. Espresso machines offer the ability to make any type of coffee with barista-level quality.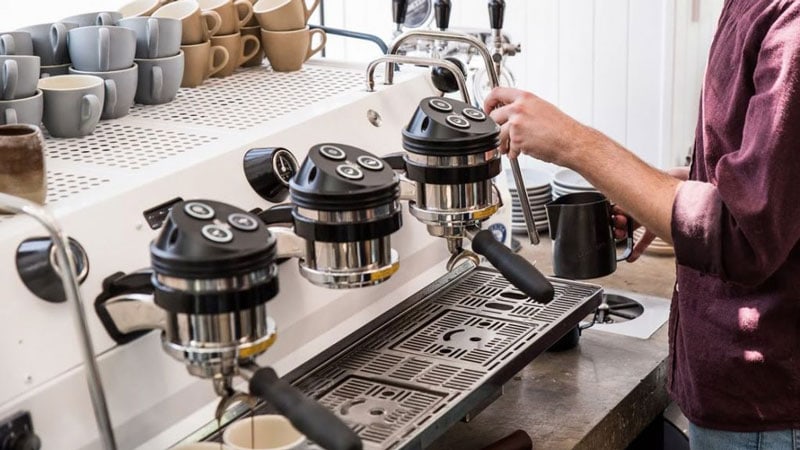 If you are opening a coffee shop, it might be worth considering renting an espresso coffee machine. If your budget doesn't allow for outright purchase, renting an espresso coffee machine may be the option for your shop.
Few Tips When Deciding To Rent Or Buy
Keep in mind that price quotes and qualifications for a coffee machine rental will vary by seller, so get price quotes from multiple providers to see who offers the best deal.
Compare the cost of monthly rental fees to what a one-time purchase would be and see which is best for your pocketbook.
Make sure the coffee machine is right for your needs and then, if you can, go take a look at it before renting or buying.
Some Related Questions
How much does a coffee machine cost?
The cost of commercial coffee machines can vary depending on your business needs. In general, the price for a low-end coffee machine starts at £1,499 and can go up to £20,000. Therefore, it might be better to consider various leasing options and rental agreements.
How does a coffee machine leasing agreement work?
A coffee machine lease is a long-term agreement, usually lasting between 1-5 years. It is a contract between two parties: the owner of the coffee machine (leasing company) and the company that leases it (the lessee). The person renting the machine is obligated to make regular payments in order to use it, and may be able to buy the equipment at the end of the contract.
What are the types of coffee machine hiring options?
An operating lease is typically a short-term agreement where the customer does not need to purchase the machine at the end of the contract. On the other hand, at the end of a financial lease term, the company leasing the coffee machine will need to purchase it or find someone interested in that product.
Conclusion
Renting a coffee machine is an affordable way of equipping your office with a high-quality machine for lower monthly costs. Before you determine what type of rental coffee machine and hiring options, you should clearly identify your company's needs.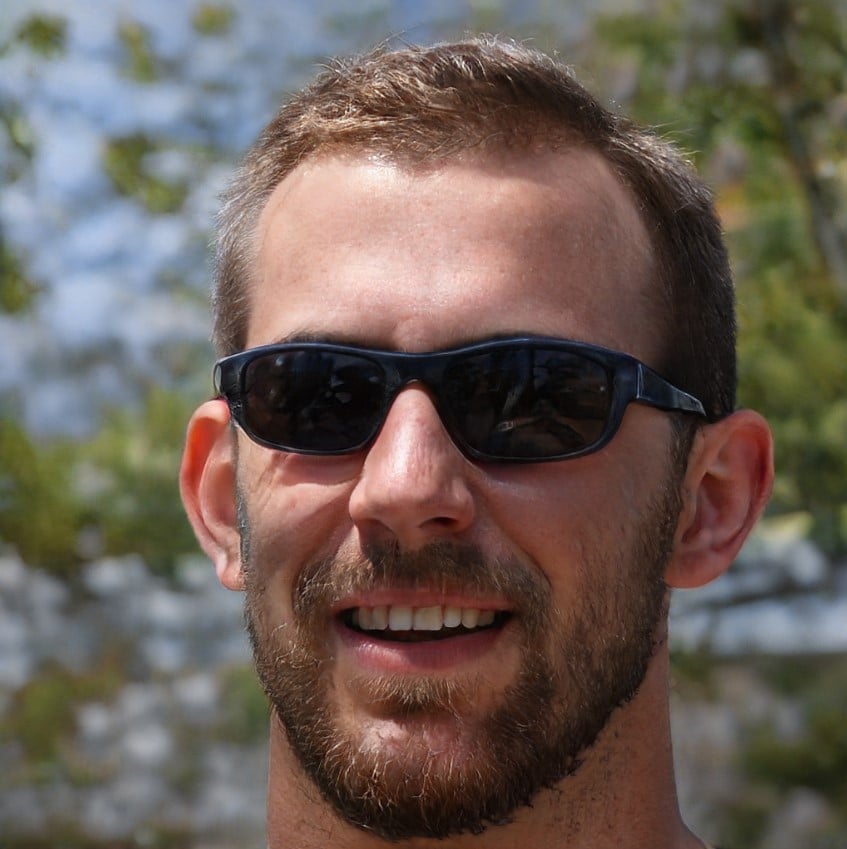 I am Ralph Mason and I am a passionate coffee drinker. I worked as a barista for a few years and since 2012 I have been trying to convince as many people as possible of good coffee.
I started writing on the barista blog on RepublikCoffeeBar in 2018. It was a pure hobby site and I tested coffee products like coffee machines, beans, mug, and other accessories. After the first year, my blog is becoming a well-known coffee site with about 100 thousand visits per month.
In 2019 I decided to focus on RepublikCoffeeBar only. I became a full-time coffee blogger and was declared crazy by many.