Do grocery stores have coffee grinders? This is a question that many people ask themselves when they don't have a coffee grinder at home. In this blog post, we will answer the question and tell you which stores do. You can find all of the information about which grocery store has coffee grinders near you here!
Do Grocery Stores Have Coffee Grinders
The answer is "Yes".
Most of the popular grocery store chains like Walmart, Costco, World Market, Trader Joe's, Whole Foods, etc. have installed a common coffee grinder at their stores which anyone can use.
See also:
Which Grocery Stores Have Their Own Coffee Grinder?
Many popular grocery stores have their own in-store coffee grinder installed, which anyone can use for free. You can find these free-to-use coffee grinders at big retail grocery stores such as Whole Foods, Kowalski, Walmart, Gelson's Market, Costco, Gelson's Market, Dierbergs Market, Harvest Market, Philz Coffee, Trader Joe's, and Starbucks, etc.
You might struggle to find coffee grinders at some of your newly opened or smaller grocery markets in your area. Make sure to check for these grinders by asking staff directly at the local supermarket.
How To Properly Grind Coffee Beans At The Grocery Store?
Different grocery stores might have their own different models of coffee grinders. However, using these devices are not that challenging.
You can get in touch with the store staff for more information or to ask if you will need any instructions. You might also be able to find instructions on how to operate it by looking at the coffee grinder in-store.
To get the best coffee grind results, you will need to follow a few tips.
Every in-store coffee grinder has a lever that cleans the machine. Once you pour all the beans onto the device, you should pull this cleaning lever to remove loose particles from grinding before adding any more beans. Because you don't want to get a fair bit of dust from previous users of the grinder in your bag
Then you will need to decide which grind level you want your beans at. There are different settings on the grinder of your convenience that you can set before grinding. The most common ones are French Press, Percolator, Drip Coffee, Fine and Turkish that you can adjust according to your own taste and preference.
The only major drawback I've found is that with such grinding, you are unable to maintain the freshness of your coffee. Once you grind all the coffee beans at one time, you can lose the aroma and flavor in a few days or a week.
Therefore, it is highly recommended to acquire a new burr grinder at home.
Some Other Related Questions
Does Starbucks grind coffee for free?
Yes, absolutely you can grind your coffee beans at Starbucks without any extra fee. But the coffee beans need to meet some requirements.
Your coffee beans must be Starbucks branded and the bag is unopened. An opened bag of coffee poses a safety risk, and other brands could contaminate Starbucks machines, resulting in the flavor changing.
Read about Will Starbucks Grind My Coffee? – Important Requirements.
Can I grind my coffee at Whole Foods?
Yes, most Whole Foods local grocery stores have their own in-store coffee grinder installed to be used by anyone.
The only condition to grind beans is that the beans were purchased at this store. All other store purchases are not valid for coffee grinder services.
These grinders at Whole Foods Market are of good quality and can grind your coffee at coarse, medium or fine grind settings appropriate for drip coffee to powder for espresso.
Does Publix have a coffee grinder?
No, as far as my knowledge is concerned, Publix has discontinued the use of coffee grinders at their local stores. Since it's tricky to maintain quality standards, they've stopped making them available at this store. So, grocery stores are not going to have coffee grinders for you.
Does Trader Joe's have a coffee grinder?
The answer is "Yes". Trader Joe's offer their own coffee grinder for free at grocery stores, but you will need to purchase coffee beans from the same Trader Joe's store to use the grinder.
Conclusion
To sum up, the answer for the question "do grocery stores have coffee grinders" is "Yes. But not all" If you don't own a coffee grinder at home, visit grocery stores and ask the barista if the store has grinder to grind your beans. It is one of the best options for people who can't afford a machine.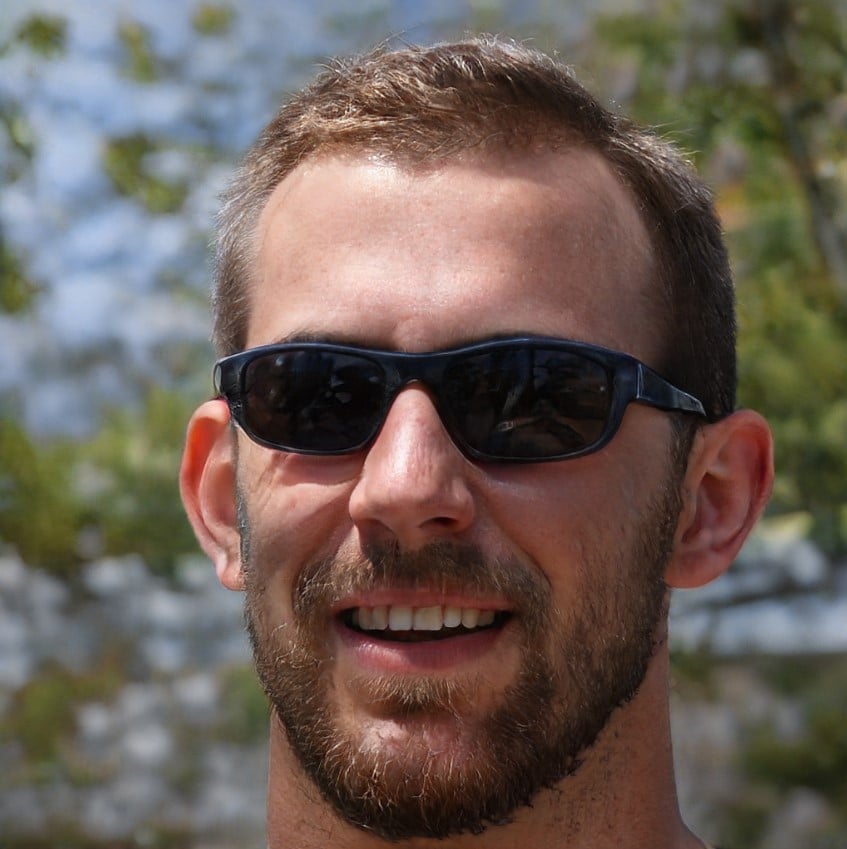 I am Ralph Mason and I am a passionate coffee drinker. I worked as a barista for a few years and since 2012 I have been trying to convince as many people as possible of good coffee.
I started writing on the barista blog on RepublikCoffeeBar in 2018. It was a pure hobby site and I tested coffee products like coffee machines, beans, mug, and other accessories. After the first year, my blog is becoming a well-known coffee site with about 100 thousand visits per month.
In 2019 I decided to focus on RepublikCoffeeBar only. I became a full-time coffee blogger and was declared crazy by many.