It cannot be denied that Colombia is one of the world's top coffee producers. Of course, many will argue for the excellent coffees they cultivate in Brazil and Vietnam (especially our readers in Europe.) However, Colombian growers boast of having higher production numbers than their competitors and often consider it a matter of pride to grow quality beans. Colombian coffee is not only important for the economic stability and trade of the nation, but it's an integral part of most Colombians lives. Learn about some online Colombian coffee brands to find what you're looking for.
See also:
The Colombian Coffee History
Before we take a look at the most popular brands of Colombian coffee available on today's market, let's have a brief history lesson of how it became so well known throughout the world.
Coffee was first introduced in Colombia by Jesuit priests around the 18th century, and exports to the US started 30 years later. Due to favorable growing conditions, Colombia has been able to export coffee beans since the latter part of the century; exports have reached approximately 170,000 bags.
The Federación Nacional de Cafeteros de Colombia was created in 1927 to help regulate the coffee industry and grow it.
Colombian coffee farms gained popularity after the 1950s when a fictional character, Juan Valdez, was created by the Federación Acequias de Cafeteros to represent the Colombian coffee farmer.
This classic advertisement from the 70s is a delight to watch. Despite problems with international markets, coffee production in Colombia continues to grow. It's now the third-largest producer of coffee worldwide and is where Arabic beans are grown.
Colombian coffee brands best in the world
Colombian coffee beans have a great taste, aroma, flavour, and perfect acidity. Colombian coffee brands such as Java Planet, Colombian Supreme, and Melitta Coffee all offer uniquely brewed types of Colombian coffees that are often enjoyed by people throughout the U.S., Canada, Mexico, Europe, and Asia. These different flavours provide many great options.
#1, Juan Valdez
Juan Valdez has been a central figure in promoting Colombian coffee since the 1950s, creating an international name for their beans and producing advertisements regularly seen on TV. Juan Valdez is a fictional Colombian coffee farmer that is portrayed in commercials. The company he works for has his name, Juan Valdez, as their brand name.
Juan Valdez coffee is sold in grocery stores around the world, as well as online.
It is an excellent value and tastes much better than some of the other brands that are available. Juan Valdez also has a social mission: investing back into small farmer's families by supporting healthcare for their children. Unlike many other coffee producers, this company works
#2, Koffee Kult
One coffee company, like the ones on this list, that is lesser-known but really starting to make a name for itself is Koffee Kult.
The beans used for this company's products are Colombian single-origin Huila beans, which grow at an elevated elevation of more than 6,000 ft.
Growing at this height provides coffee trees with unique flavour notes. The Colombian beans have a mild cherry taste that is evocative, yet different from any other bean.
This coffee has a medium roast, so it's not very high in acid. It's also available for purchase online and may be found at your local big-box store.
#3, Eight O'Clock Coffee
You may be familiar with this brand, as it's been around for a long time. Eight O'Clock Coffee has a popular, recognized name among the many other brands out there in the market today.
One of their best-selling brands is Colombian Peaks. Their cup has 100% pure Colombian beans.
These beans are sourced directly from Colombian producers who grow them at high elevations in volcanic soil. They offer a unique flavor that you can't find anywhere else.
Domestic coffee producers with export rights in Colombia primarily compete for the opportunity to sell abroad. Of these big and strong companies, some are also able to profit internationally by selling their beans.
Colombian coffee producers have also mastered creating a variety of different coffee bean strains that produce amazing flavors. Many farmers will keep secrets to create higher quality crops.
If you're looking for a Colombian coffee brand, this one is sure to be at the top of your list. This company has put a great deal of research and effort into actively seeking out some of the best coffee beans from Colombia. They do their best to ensure that these delicious beans are available in most grocery stores as well as online.
How to buy the Colombian Coffee
When you're ready to start shopping for Colombian coffee beans, it's important to know what goes into the brewing process. The different ways that Colombia coffees are roasted and ground impact how flavorful and strong they are, so you want to consider this in your choice of which bean to buy.
Grind
There are two main choices when it comes to types of coffee beans: whole-bean or ground. Whole-bean coffee offers the freshest flavour and longest shelf life but requires a physical grind before brewing. Ground coffee brews out faster than its grocery store counterpart, but long exposure to oxygen causes them to lose its flavour over time.
Origin
If you're interested, check out the different regions in Colombia to find the perfect coffee bean. Different regions have different altitudes, temperatures, wet and dry seasons, and harvest times. With a wide array of distinctive coffees available, understanding the differences will ensure that you find one that's just right for you!
Roast
Colombia produces Arabica beans, which is arguably a higher-quality coffee. When brewed, Colombian coffee typically has a sweet taste with lower caffeine content and stronger acidity. This means that the final flavor of the bean depends on where it was grown and how it was roasted. Generally speaking, you may have to experiment while playing with different roasts until choosing the coffee favorite.
Company Ethics
With the creation of the National Federation of Coffee Growers of Colombia in 1927, coffee growers' interests are protected both nationally and internationally. This organization was born out of the grower's efforts to improve their quality of life and ensure that they use sustainable practices for nurturing their crops. If environmentally-friendly purchases are a consideration when selecting your next cup of.
FAQs
What's special about Colombian coffee?
Coffee beans are the seeds from the fruit of a coffee plant. The growing conditions and species of Coffea influence both the flavor and quality of the final product. There are two types that are commercially viable: Coffea arabica, or Arabica; and Coffea canephora, or Robusta.
Robusta is a hardier bean, but coffee made from these beans tends to be more bitter and contain more caffeine. Arabica can produce deliciously complex coffees that are less acrid.
Of the two, arabica is considered to be the more expensive variety. All specialty coffees are made from this type of coffee bean so it is critical that we select a quality coffee.
Colombia has a perfect climate and topography on which to grow coffee beans, fulfilling all the conditions necessary for coffee to thrive. Coffee grows best in volcanic ash or soil at high elevation; Colombia fulfills this requirement with its Colombian Coffee Zone situated in the middle of the country. However, there are various microclimates across the country that sustain unique types. Colombia grows only Arabica beans, producing 12% of the world's Arabica-grown coffee crops.
Is Colombia known for coffee?
Colombia has long been one of the top coffee exporting nations in the world. Its high-quality arabica beans are perfectly suited for producing a delicious, high-quality brew.
It's important to note that coffee products in Colombia differ by region. Colombians are permitted only to export beans from specific regions of the country.
What does Colombian coffee taste like?
One of the classic Colombian coffee profiles is a mellow acidity and a strong caramel sweetness, often with a nutty undertone. Sweet and medium-bodied, they have one of the most recognizable flavors to Colombian coffee brands.
Conclusion
That's all for now, thanks again for sticking around until the end. Which Colombian coffee brands have you tried before? Let us know what you think about them and if there are any we should try in the future!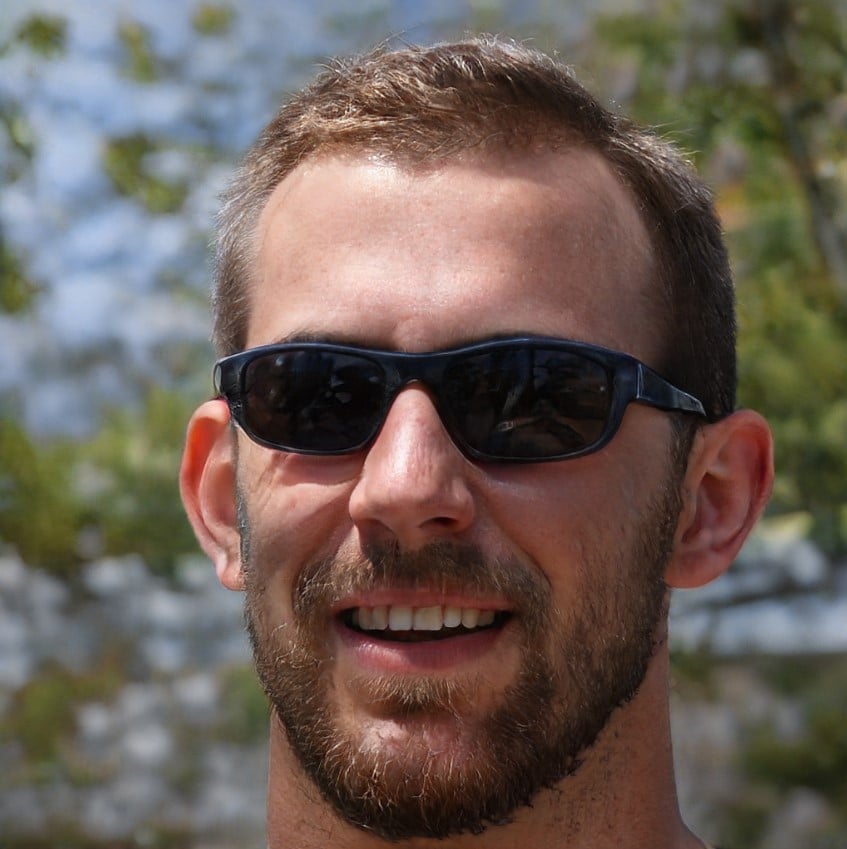 I am Ralph Mason and I am a passionate coffee drinker. I worked as a barista for a few years and since 2012 I have been trying to convince as many people as possible of good coffee.
I started writing on the barista blog on RepublikCoffeeBar in 2018. It was a pure hobby site and I tested coffee products like coffee machines, beans, mug, and other accessories. After the first year, my blog is becoming a well-known coffee site with about 100 thousand visits per month.
In 2019 I decided to focus on RepublikCoffeeBar only. I became a full-time coffee blogger and was declared crazy by many.