Nothing compares to the richness of a cup of sweet, milky latte. And it somehow tastes even more delicious when prepared in the comforts of your home. But making a latte at home is easier said than done, right? Particularly if your taste buds crave Barista-quality espresso. Then comes the part where you have to add the perfect amount of milk and foam as well.
So why not eliminate these hassles simply by choosing the best latte machine! Did you know that such coffee makers come with an automatic milk frother too?
Now that the solution lies right before your eyes. It's time to select the best latte machine that's built for high performance. Because if you're spending money on things like this, it better be worth it!
Best Latte Machine Review: Quick Summary
best for easy operation
Mr. Coffee Espresso and Cappuccino Maker
dishwasher-friendly
Keurig K-Cafe Coffee Maker
best for quick brewing prep
De'Longhi EC155 15 Bar Pump Espresso and Cappuccino Maker
best for high-end brewing
EspressoWorks All-In-One Espresso Machine & Cappuccino Maker
best for specialty brewing
Ninja Specialty Coffee Maker
best for flexible brewing
Mr. Coffee One-Touch CoffeeHouse Espresso Maker and Cappuccino Machine
One-touch control panel.
Removable water and milk reservoirs.
Easy to use and compact design.
Prepares hot and cold cappuccinos and lattes.
Dishwasher-friendly milk frother.
Automatic shut-off after 2 hours of no use.
Space-saving, compact design.
Professional 15-bar pressure.
A self-priming operation for quick preparation.
Removable water tank.
Powerful 15-bar pump pressure.
Two portafilter baskets for single and double shots.
Fold-away milk frother.
6 brew sizes and 4 brew types.
Removable water reservoir.
Thermocouple heating to prepare hot beverages.
19-bar Italian pump for ideal extraction.
Adjustable cup tray fits tall mugs.
Last update on 2022-05-22 / Affiliate links / Images from Amazon Product Advertising API
The 10 Best Latte Machine Reviews:
Sale
Mr. Coffee Espresso and Cappuccino Maker | Café Barista , Silver
Semi automatic 3 in 1 espresso maker, cappuccino maker, and latte maker
15 Bar Pump System Brews Rich Tasting Espresso Coffee
Trouble Free Automatic Milk Frother Removes the Guesswork. Do not wash the water reservoir in the dishwasher
One touch control panel for drink selections
Easy fill, removable water and milk reservoirs
Last update on 2022-05-22 / Affiliate links / Images from Amazon Product Advertising API
Can you really be your own Barista? I don't see why not as long as you have Mr. Coffee Espresso and Cappuccino Maker. It prepares crafty, delicious, and strong cappuccinos, lattes, and espressos. All thanks to its 15-bar electric pump for bold extraction.
This coffee maker ranks among the top choices for many reasons. First things first, the 15-bar pressure is more than averagely powerful. That means all the rich and bold flavors of your favorite coffee get extracted.
It's simple to use, no doubt. The proof is the single-touch control panel. All you have to do is select a double or single shot. Then comes the adjustable control knob for frothing milk. This is an automatic feature that feels like a blessing in disguise.
The removable milk reservoir is handy when you want to keep the leftover milk back in the fridge. Even the water reservoir is removable and easy to fill. The current invention, no doubt, is a game-changer for those looking for a latte-focused coffee maker.
Sale
Keurig K-Cafe Single-Serve K-Cup Coffee Maker, Latte Maker and Cappuccino Maker, Comes with Dishwasher Safe Milk Frother, Coffee Shot Capability, Compatible With all Keurig K-Cup Pods, Dark Charcoal
COFFEE, LATTES & CAPPUCCINOS: Use any K-Cup pod to brew coffee, or make delicious lattes and cappuccinos.
SIMPLE BUTTON CONTROLS: Just insert any K-Cup pod and use the button controls to brew delicious coffee, or make hot or iced lattes and cappuccinos.
LARGE 60oz WATER RESERVOIR: Allows you to brew 6 cups before having to refill, saving you time and simplifying your morning routine. Removable reservoir makes refilling easy.
SMART START: Your coffee maker heats, then brews in one simple process. No need to wait for it to heat before selecting your cup size.
ENERGY EFFICIENT: Programmable auto off feature automatically turns your brewer off 2 hours after the last brew for energy savings.
Last update on 2022-05-22 / Affiliate links / Images from Amazon Product Advertising API
The Keurig K-Cafe Coffee Maker makes the creamiest lattes and frothiest cappuccinos. In fact, it offers a lot of varieties and is the easiest to use. On top of that, nobody would've thought that a smart design like this is also so quick and convenient to clean.
You can prepare full-flavored, rich coffee at home with Keurig K-Cafe here. The brewer works very well with all types of K-cup pods. This means endless opportunities for your caffeine-craving taste buds.
You can brew concentrated coffee shots. And froth fresh milk for making delicious cappuccinos and lattes. The coffee maker offers a COLD setting as well for frothing milk. In case you like to have your cappuccinos and lattes as iced beverages.
The Strong Brew setting is also very appealing to coffee lovers. And the fact that you get to select the number of cups makes the experience even more practical and enjoyable. This includes 12 cups, 10 cups, 8 cups, and 6 cups. So drink to your heart's content.
Read more: Best Keurig Coffee Maker.
DeLonghi EC155 15 Bar Espresso and Cappuccino Machine, Black
EVERY CUP TO YOUR LIKING: 15-bar professional pressure assures quality results every time, and adjustable controls allow you to make modifications for your personal taste preferences.
BREW LIKE A PRO: Whatever your preference – single or double espresso, cappuccino or latte – the machine brews authentic barista-quality beverages just like you enjoy at your favorite coffeehouse.Input power (W): 1050
YOUR FOAM, YOUR WAY: A manual frother mixes steam and milk to create a rich, creamy froth for evenly textured drinks – just the way you like them.
ONE ESPRESSO SHOT OR TWO. The three-in-one filter holder, included with the unit, has filters for one espresso shot, two shots, and one for an easy-serve espresso pod – whatever your preference.
NO WAITING BETWEEN CUPS: The Advanced Cappuccino System maintains the optimal temperature so you can brew cup after cup instantly.
Last update on 2022-05-22 / Affiliate links / Images from Amazon Product Advertising API
A latte machine for home use should be able to give you delicious espresso no matter what. In that context, De'Longhi is a brand you can trust. Brew E.S.E. pods or ground espresso using this coffee maker. The choice is all yours!
The De'Longhi EC155 Espresso and Cappuccino Maker features a powerful 15-bar pump. For professional pressure that delivers high-quality results each time. On top of that, you get the opportunity to use the adjustable controls for preparing coffee of your choice.
The temperature of your cappuccino or espresso is well taken care of. There are 2 separate thermostats for that. If you prefer cappuccinos, then you're bound to go crazy over the swivel jet frother. That is easy to use by the way.
Other praiseworthy aspects include the removable water reservoir. And a high-quality, durable stainless steel boiler. Along with the self-priming operation. That makes start-up preparation a hassle-free experience.
Espresso Machine & Cappuccino Maker with Milk Steamer- 7 pc All-In-One Barista Bundle Set w/ Built-In Milk Frother (Inc: Coffee Bean Grinder, Milk Frothing Cup, Spoon/Tamper & 2 Cups), Silver
Includes: 15 Bar Pump Espresso & Cappuccino Maker, Electric Coffee Bean Grinder, Stainless Steel Portafilter with Single and Double Shot Filter Baskets, Milk frothing pitcher, Scoop/Tamper, 2 Ceramic Espresso Cups
ESPRESSO MACHINE and LATTE MAKER 15 BAR PUMP PRESSURE SYSTEM- Make great espresso at home, Americano at home, and Macchiato at home without going to the coffee shop!
A SINGLE SHOT AND A DOUBLE SHOT OF ESPRESSO – Includes a single and double shot stainless steel filter to chose your espresso shot size. Compatible with ESE Pods.
A VIEWABLE REMOVABLE WATER TANK (1.25L capacity) lets you view the water level conveniently from the front. The handle on the tank makes it easy to remove, clean, and refill the tank.
OVER 25,000 UNITS SOLD with an Outstanding Customer service team! Available 24/7 to provide personal assistance at any time!
Last update on 2022-05-22 / Affiliate links / Images from Amazon Product Advertising API
The best latte coffee maker, more often than not, delivers 15 bars of pressure. So it goes without saying that this machine does too. Plus, it gets ready to prepare your coffee in just 45 seconds.
Not just powerful, EspressoWorks All-In-One Espresso Machine & Cappuccino Maker is also very stylish-looking. Because of the stainless steel finish. The 15 bars of pressure is best for creating the perfect crema. And also for producing the bold coffee flavor taste you desire.
All-in-one here means electric grinder, stainless steel frothing cup, tamper, measuring spoon, and a portafilter. Despite all of these accessories, the unit is compact for small countertops.
And you know what, the machine turns off automatically after 25 minutes of not being in use. So that's an energy-efficient coffee maker you're looking at here.
Sale
Ninja CM401 Specialty 10-Cup Coffee Maker, with 4 Brew Styles for Ground Coffee, Built-in Water Reservoir, Fold-Away Frother & Glass Carafe, Black
4 BREW STYLES: Select from one of the four, versatile brew styles: Classic, Rich, Over Ice, or Specialty Brew.
SPECIALTY BREWS: Brew a super-rich coffee concentrate that you can use to create delicious lattes, macchiatos, cappuccinos, and other coffeehouse-style drinks.
MAKE ICED COFFEE: Brew fresh over ice for flavorful iced coffee that's never watered down.
6 BREW SIZES: Brew anything from a single cup or travel size to a half or full carafe in your coffee maker. 6 sizes include Cup, XL Cup, Travel Mug, Multi-Serve Travel Mug, Half Carafe & Full Carafe.
NO PODS REQUIRED: Use your favorite grounds to create a single-serve coffee—no reusable pod required.
Last update on 2022-05-22 / Affiliate links / Images from Amazon Product Advertising API
With 6 different brew sizes, 4 brew types, and an integrated milk frother. This best latte machine is a must-have in every home. It prepares cappuccinos, iced coffee, macchiatos, hot and iced lattes, and more. No doubt, it's the ultimate specialty coffee maker.
The Ninja Specialty Coffee Maker brews a coffee concentrate that's super-rich. So you can devour the most delicious cappuccinos, lattes, macchiatos, etc. right at home.
6 different brew sizes imply that you get to brew how much ever you like. Full carafe, half carafe, single cup, travel mug, and more. There's a frother as well, which you can fold away when not in use.
What also matters here are the different strengths of coffee at your disposal. Function, flexibility, and design, needless to say, are factors that don't disappoint. No doubt, it's a great coffee maker with a water tank that's convenient to remove.
Mr. Coffee One-Touch CoffeeHouse Espresso Maker and Cappuccino Machine
19 Bar Italian pump delivers ideal pressure to extract robust coffee flavors
Easy 1 button interface takes the guesswork out of controlling the espresso maker
Select single or double shots of espresso with a simple 1 button press
Thermocouple heating system evenly heats the water for piping hot drinks
Automatic milk frother whips any milk into a light, creamy froth
Last update on 2022-05-22 / Affiliate links / Images from Amazon Product Advertising API
How do you know this is the best latte coffee maker? The first proof comes in the form of a 19-bar Italian pump. The second in the form of the easy, single-touch controls. And the final in the form of a single or double shot, Barista-quality, delicious coffee.
The Mr. Coffee One-Touch Coffeehouse unit features an automatic milk frother. But that goes without saying, doesn't it? What's not so obvious is the 19-bar Italian pump. This particular element is unique in the sense that it provides just enough professional pressure. So that every ounce of the rich coffee flavor is squeezed into your brew.
What's more? The simple-to-use, intuitive controls. The removable milk reservoir. With a capacity that can prepare 3 lattes or 6 cappuccinos at once. And the automatic milk frother that transforms milk into a light and frothy foam.
No doubt, it's a fun coffee maker for all types of caffeine lovers!
Breville BES500BSS Bambino Plus Espresso Machine, Brushed Stainless Steel
The Breville Bambino Plus delivers third wave specialty coffee at home using the 4 keys formula and is part of the Bambino Series that offers the faster way to professional results at home in a compact footprint: serious espresso, serious value
DOSE CONTROL GRINDING: Achieve a consistent and balanced espresso using the right amount of ground coffee; The 54mm porta-filter with 19 grams is the key for full flavor and cafe quality coffee
OPTIMAL WATER PRESSURE: Low pressure pre-infusion gradually increases pressure at the start and helps ensure all the flavors are drawn out evenly during the extraction for a balanced tasting cup
FASTER HEAT UP TIME: Innovative ThermoJet heating system achieves the optimum extraction temperature in 3 seconds
PRECISE ESPRESSO EXTRACTION: Digital temperature control (PID) delivers water at precisely the right temperature, ensuring optimal espresso extraction
Last update on 2022-05-22 / Affiliate links / Images from Amazon Product Advertising API
Here's another best latte machine for home presented by Breville. They manufacturer some of the best coffee makers that resemble commercial units. That said, this espresso machine prioritizes four key elements. A rich and full flavor, well-balanced taste, irresistible body, and a velvety and silky mouthfeel.
The Bambino Plus prepares Barista-quality coffee. Using exceptional portafilter and automatic milk texturing. Let me also bring to your attention that the heat-up time is only 3 seconds. This means going from bean to cup doesn't take too long. On top of that, the espresso extraction is precise.
Pre-infusion takes place at a low pressure initially. Then it increases gradually to draw out all the coffee flavors. So your brew tastes well-balanced.
You can even adjust the texture and temperature of the milk. Thanks to the automatic steam wand. And this works best for creating latte art.
Sale
Nespresso Lattissima Pro Original Espresso Machine with Milk Frother by De'Longhi, 10.8" L x 7.6" W x 13" H, Silver
It's all about the foam: The De'Longhi Automatic Cappuccino System creates perfectly layered espresso beverages, with dense, rich, long-lasting foam in every cup from start to finish.
Nespresso capsule system: The ultimate convenience. The recyclable aluminum capsules contain the finest espressos for authentic taste without measuring or cleanup. Milk carafe capacity (l)- 16 ounce (.5 liter)
Brings out more flavor: De'Longhi's patented espresso extraction system creates the ideal flow of water with 19 bars of pressure – the ultimate amount for drawing the most flavor and desired temperature in each cup.
The perfect amount of milk: During the extraction process, the integrated carafe dispenses milk in adjustable levels for taste. Simply remove from the unit to keep freshly refrigerated. The unit is also designed so no milk comes in contact with the machine – and is dishwasher safe.
Rapid heat-up time: No need to wait for a delicious espresso. The Thermoblock heating system speeds cold-start heating time to seconds. Used capsule container: 15 capsules
Last update on 2022-05-22 / Affiliate links / Images from Amazon Product Advertising API
Ever come across a high-quality, professional espresso machine that offers simplicity in its best form? If not, then be ready to fall head over heels in love with De'Longhi here. This coffee maker's intuitive touchscreen and advanced technology are the most welcoming.
The De'Longhi America EN750MB Littissima Pro is sleek, as you can see. But the best part is that it prepares the most enjoyable, unprecedented lattes and cappuccinos. Simply by pressing a single button. It cannot get any more pleasurable and easier than this!
The advanced technology I'm talking about provides optimal, quality milk frothing. You can adjust the milk froth texture just so you know.
But what's even more astounding, in a good way of course, is the high-pressure pump. So extraction takes place as it should. To bring out the delicate flavors and rich aromas of your coffee. In fact, the high-pressure pump creates dense crema as well.
All in all, it's an energy-efficient coffee maker. With a patented extraction system you're bound to get addicted to.
The Keurig Rivo Cappuccino and Latte System
Automatic On/Off Function; Energy-Saving Mode
15 bars of pressure; Brews under 1 minute
Convenient design allows you to brew espresso on one side and froth milk on the other side
Three frothing modes: Cappuccino, Latte, and Cold Froth
Two espresso size options: Short (1.4 oz.) and Lungo (2.8 oz.)
Last update on 2022-05-22 / Affiliate links / Images from Amazon Product Advertising API
Revo stands for revolutionary in this case. And that's the perfect word to describe the experience offered by this Cappuccino and Latte System designed by Keurig. The convenient structure of the machine makes way for convenient brewing on one side. While milk is frothing on the other side.
The Keurig Revo Cappuccino and Latte System feature an energy-saving mode. So you don't have to worry about wasting your resources and money. I mean the automatic shut-off function is a part of many such best latte machine models, right?
Moving on, so is the 15-bar pressure. But what's unique here is the 1-minute-only brewing time. To make matters even more enjoyable for you as a coffee lover. The brand decided to add 3 different frothing modes. One for a latte, one for cappuccino, and the last for cold froth.
At the same time, you get 2 sizes for your espresso. And this is pretty standard. After all, it's best to avoid complications by using simple features.
Breville BES840XL Infuser Espresso Machine, Brushed Stainless Steel
The Breville Infuser delivers optimal flavor in every cup creating third wave specialty coffee at home using the 4 keys formula, ensuring the right dose of beans, optimal water pressure, precise temperature control and microfoam milk for latte art
VOLUMETRIC AND SHOT CONTROL: Control the volume of each pour at the touch of a button and choose 1 shot, 2 shot or manually control over how much espresso ends up in your cup for the perfect dose every time
OPTIMAL WATER PRESSURE: Low pressure pre-infusion gradually increases pressure at the start and helps ensure all the flavors are drawn out evenly during the extraction for a balanced tasting cup
PRECISE ESPRESSO EXTRACTION: Maximize flavor potential with low pressure pre-infusion, digital PID temperature control, adjustable in 4 ⁰F increments complete with pressure gauge that guides you to the right extraction every time
MANUAL MICROFOAM MILK TEXTURING: High power 1650W element for high pressure steam wand and faster heat-up to create the microfoam necessary for a third wave specialty taste and essential for creating latte art at home
Last update on 2022-05-22 / Affiliate links / Images from Amazon Product Advertising API
The last best latte machine review is a discussion of yet another Breville invention. This one's the Breville BES840XL/A the Infuser Espresso Machine. And it's a coffee maker that doesn't start preparation with high pressure. Rather it begins at low, steady pressure for gently expanding the coffee grinds.
The Breville creation, no doubt, fills in the gaps and irregularities before applying full 15-bar pressure for optimal flavor extraction. It's got volumetric control for letting you pour just the amount you wish to drink.
Along with low-pressure pre-infusion, there's digital temp control that encourages the right extraction.
And what about milk frothing for your delicious latte? Microfoam milk texturing is a part of the deal. A high-power element is installed for high-pressure steam. This creates cafe-quality microfoam. And is perfect for giving rise to creative latte art as well.
What Are the Different Types of Latte Machines?
There are 3 types you need to know about…
Automatic/Semi-Automatic Espresso Machine
It's the perfect choice for someone new to the process of preparing lattes using an at-home coffee maker. It's automatic or semi-automatic that features a pump. With a semi-automatic, you get to control the pump. But not with automatic.
In either case, coffee flavor extraction occurs at an optimal rate. But with semi-automatic, you can turn off that pump manually to avoid over-extraction.
Super-Automatic Espresso Machine
This takes automatic and semi-automatic to a whole new level. Most models are outfitted with a single-touch control panel. That means all you have to do is press just one button.
The convenience and speed of such a machine make up for the less flavorful brew it prepares. Less flavorful in comparison to semi-automatic coffee makers.
Coffee Pod Machine
The most recent type, coffee pod machines use only coffee pods for brewing. So unless you're okay with loosening your purse strings a bit. Because pods are not inexpensive to buy. Then you should go for these types of latte coffee makers.
The only advantage of using a unit like this is the hassle-free preparation. As for the flavor, don't expect it to be as flavorful as semi-automatic.
Factors to consider when you are looking for the best latte machine
The needs and demands of people vary when it comes to choosing the best latte machine. There is a wide range of latte machines in the market presently. Due to this surplus, identifying the right machine for you can be a tasking and complex activity. To find the right latte machine for you, there are several factors that you need to put to consideration. These factors are such as:
Ease of use
The major differentiating factor when it comes to latte machines is their ease and convenience of use. There machines that are quite complex to operate and use while others are quite straightforward. As such, it is necessary that when shopping for these machines, you should always ensure that you only settle for models that are straightforward and easy to operate. The best latte machine to settle for is one that comes with programmable settings and has automated categories.
Cost
The best latte machines have a wide price range depending on several factors including the features, functions and brand. In high-end latte machine models, you pay a high amount of money for the quality of materials, durability and features. Usually, the price of these machines depends on the functionalities, features, and brands. Therefore, you should expect to pay more for superior brands than for less known brands. The best thing to do when considering the price of latte machines is to have a budget that stipulates the amount of money you can afford to spend on the machine of choice. Avoid shopping without a budget as this can easily lead you to financial constraints.
Ease of cleaning
Whichever model you settle for, it is crucial to note that you will need to be cleaning it regularly. Therefore, the best choice to settle for is a machine that is easy and effortless to clean. Before you buy any machine, it is necessary that you familiarize yourself with the cleaning process of the machine. This goes a long way in ensuring that you do not buy a model that is complex and a pain to clean. It is worth noting that machines with more components and features are likely to be time consuming when cleaning. As a bonus, you may consider a model with dishwasher friendly removable parts.
Durability
Most latte machines come with warranty covers. But even so, it is necessary to consider the durability of the machine of choice. This is so that you only settle on a model that will last for long even after the warranty period covers. You can refer to reviews and brand reputation to ascertain the durability of the machine of preference. The type of materials used in the design and construction of the machine also has an impact on the durability of the machine. Latte machines made using metals are long lasting than those made from plastics.
Size
The size of the latte machine of preference will depend greatly on the available space you have in your kitchen. If your kitchen has limited space, then you should consider small or medium sized latte machine. However, if you have a spacious kitchen, then you can comfortably any latte machine size. The most amazing thing about large size machines is that they come with several features and a high brewing capacity.
Extra features
There is nothing that beats the excitement and convenience of buying a latte machine with extra features that allow you to personalize your brewing experience. As such, always consider a latte machine model that comes with several special features. For instance, a machine with an inbuilt coffee grinder, water filter, frothing wand, programmable settings, and cup warmer. These features come in handy when you are deciding how you want to brew your coffee. The inbuilt coffee grinder in high-end latte machines brings about a unique difference in the flavor and taste of your coffee.
Frequently Asked Questions
Where can I buy a latte machine?
There are tons of places where you can buy a latte machine. From physical stores to virtual shops on the internet, you can buy your favorite machine conveniently. However, the best place to buy your latte machine is online. This is because you get a chance to browse through an unlimited number of machines, read reviews, and even scout for the best price.
How much do latte machines cost?
Just like other kitchen appliances, latte machines are priced differently. There are models that cost a little under $100 while others attract high prices and can cost a few hundred dollars. The best way to ensure that you only invest in a model that is affordable to you is by having a budget.  For commercial latte machines, you should expect to spend a hefty sum of money to the tune of thousands of dollars.
How do you use a latte machine?
Most latte machines come with user manuals. Additionally, these machines are quite easy to use as you only need to insert the pod/capsule in the brewing chamber. You then choose any of the multiple brewing options in the latte to brew your coffee as you wish.
How do I clean my latte machine?
Cleaning operations are quite different and vary from one machine to the other. However, regardless of the machine you are using, it is necessary that you should not put any parts in a dishwasher unless the manufacturer has clearly indicated 'dishwasher safe'. Always use extreme care and caution when cleaning the machine. Also, never clean your latte machine while it is still hot.
Conclusion
So in the reviews section, I have listed as many as 10 amazing options. This includes automatic, semi-automatic, super-automatic, and coffee pod machines. So if becoming a home Barista is what you desire, then you can.
And the best part is that these latte coffee makers are very easy to operate. And each one can prepare the creamiest latte. Along with the frothiest cappuccinos and more. Because they all feature a milk frother you cannot dismiss. The best of the lot is Mr. Coffee Espresso and Cappuccino Maker.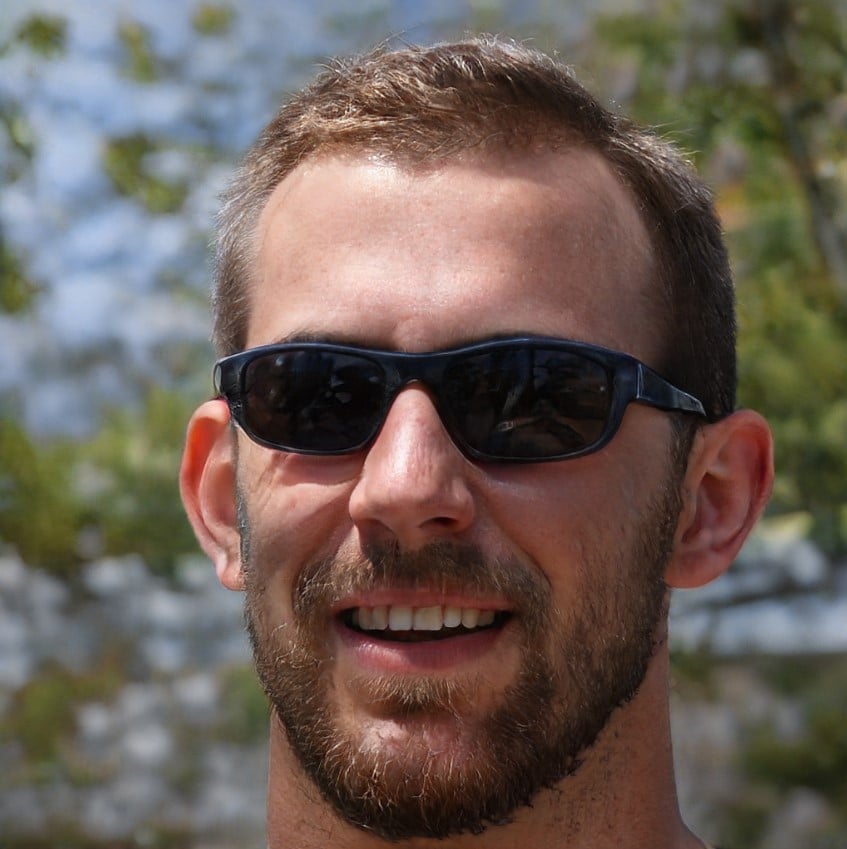 I am Ralph Mason and I am a passionate coffee drinker. I worked as a barista for a few years and since 2012 I have been trying to convince as many people as possible of good coffee.
I started writing on the barista blog on RepublikCoffeeBar in 2018. It was a pure hobby site and I tested coffee products like coffee machines, beans, mug, and other accessories. After the first year, my blog is becoming a well-known coffee site with about 100 thousand visits per month.
In 2019 I decided to focus on RepublikCoffeeBar only. I became a full-time coffee blogger and was declared crazy by many.