A couple of years ago, I decided to make a big change in my life and invest in an espresso machine, and it was one of the best decisions I had ever made. And although the investment paid off, figuring out which machine to get for myself was a tough journey. But despite all the options out there, I knew I wanted a machine made by DeLonghi, as they are one of the most trusted brands when it comes to espresso machines.
DeLonghi has a great reputation amongst coffee connoisseurs and they may have some of the best espresso machines in the market today.
In this article, we've compiled 5 of the best DeLonghi coffee makers reviews along with a buying guide to help you figure out which DeLonghi espresso machine is right for you.
See also:
Best DeLonghi Espresso Machines: Quick Sammary
THE BEST MACHINE FOR UNDER $200
DeLonghi EC702 15-Bar Pump Espresso Maker
THE BEST FOR CAPPUCCINOS
DeLonghi ECP3420 Bar Pump Espresso & Cappuccino Machine
BEST BUDGET OPTION
DeLonghi EC155 15-Bar Pump Espresso Maker
THE BEST COMPACT ESPRESSO MACHINE
DeLonghi EC680M Dedica 15-Bar Pump Espresso Machine
BEST ALL-AROUND COFFEE MAKER
DeLonghi BCO430BM Combination Pump Espresso Maker
THE BEST OVERALL ESPRESSO MACHINE
DeLonghi La Specialista EC9335M
Brews great coffee
Pump-driven
Durable
Doesn't require heavy maintenance
Has a large water tank
Relatively affordable
The aluminum body makes it very durable
Great for making cappuccinos
Manual frother gives the user a lot of control over the milk
Small and compact design
Easy to use
Affordable
Pump-driven
Comes with a jet-driven frother
Serves single and double shots
Compact
Easy to use
Heats up fast
Comes with a manual frother
Comes with a cup warmer
Can be used for a lot of different things
Combination pump allows you to brew coffee and pull an espresso at the same time
Comes with a glass warmer
Has an active carbon filtration system
Comes with two independent heating systems
One-second startup
Easy to use
Has a smart tampering station
Delivers precise and consistent grinding
Top 6 Best DeLonghi Espresso Machines:
De'Longhi 15 bar Pump Espresso Maker, EC702, Metal
Pump driven and 15 bars
Automatically self-primes; Water level indicator: Yes
Use pods or ground coffee with the convenient patented filter holder. On/off switch- Yes
Craft cappuccinos or lattes with the patented easy to use frothier
44 oz. and 1.3 litter removable water tank. Never install the appliance in environments where the temperature may reach 0°C (32°F) or lower (the appliance may be damaged if the water freeze)

This is a model considered by experts and home coffee brewers alike as the best machine for those who want to up their espresso game. It's pump-driven, which allows you to have more control over your coffee and pull rich and balanced shots.
It has a water tank that is fairly large, so you won't have to worry about refilling the machine too often, and having a reservoir allows you to place it anywhere in the kitchen.
This espresso maker has a great build quality, being made of stainless steel. A feature like this is about expected considering the price of this machine.
If you already have experience with espresso machines and are looking to upgrade or take the next step, then this may be a great model to consider.
Sale
De'Longhi ECP3420 Bar Pump Espresso and Cappuccino Machine, 15", Black
15 bar professional pressure assures quality results every time. Input power 1100 watts
Second tier drip tray to accommodate larger cups. Convenient filter storage: The machine has convenient storage for your filters
Removable 37 ounce water tank. Maximum cup height -3.5 - 5 inches. Always use 2% milk at refrigerator temperature
Self-priming operation for minimum start up preparation. Stainless steel boiler system
Kindly review the user manual under product details for set up and usage related guidance and instructional video. The machine is equipped with double wall filters for high quality crema every time

If you enjoy steamed milk and quality foamed milk with your coffee, you may really enjoy the features of this model. It has a compact design that allows you to place it just about anywhere in the kitchen, which is great for those who don't have a dedicated area for an espresso machine.
This model comes with a manual frother, which is great for those looking to learn how to make cappuccinos or lattes. With the drip tray, you will only be able to use shot-sized glasses, but that can easily be removed to allow you to use larger glasses.
This machine will also give you a lot of options when it comes to shot pulling, which is a great feature for those with experience and could also be a great learning tool for beginners.
Considering its size, build-quality, and features, the DeLonghi ECP3420 is one of the best coffee makers you can find in this price range.
De'Longhi 15 bar Pump Espresso and Cappuccino Maker, Black
Use convenient pods or ground coffee with the patented dual function filter holder. It makes espresso preparation simple and fast
Easily prepares latte and cappuccino with the swivel jet frother, for perfect drinks every time. Rated voltage/Frequency (V-Hz)-120-60
Eliminate annoying start-up preparation with the self-priming operation. On/off switch
Always brew espresso at the perfect temperature with two separate thermostats, which allow for water and steam pressure to be controlled separately
Enjoy delicious espresso for years to come with the durable, high-quality stainless steel boiler and 15 bar pump pressure. Note: Refer user manual before use. Maximum cup height: 66 centimeter

You won't be getting a whole lot of control with this model, but if you're looking for an espresso machine and you don't want to bust the bank, this is a great option for you.
It uses both pods and coffee grounds, and it produces great shots every time. It also comes with a frother that can help you make lattes or cappuccinos with ease.
It's pump-driven, which gives you a very consistent output, and it has two different thermostats, so you can keep track of water and steam pressure separately. This is not the most premium model out there, but it may be one of the best budget options out there.
Ideal for beginners looking to start their journey into the world of coffee, or for anyone looking for a no-hassle espresso machine on a budget.
De'Longhi EC680M Espresso, Stainless Steel, Metallic
Brew like a pro: Whatever your preference – single or double espresso, cappuccino or latte – the machine brews authentic barista-quality beverages just like you enjoy at your favorite coffee house.
Your foam, your way: A manual frothier mixes steam and milk to create a rich, creamy froth for evenly textured drinks – just the way you like them. Input power (W): 1300
One espresso shot or two: The three-in-one filter holder, included with the unit, has a holder for one espresso shot, a holder for two shots, and one for an easy-serve espresso pod – whatever your preference.
Accommodates taller cups: If you'd prefer a larger size beverage, no problem. The bottom tray of the unit is easy to adjust or remove to fit taller cups. Removable water reservoir is available
Sleek space-saving design: With a sleek profile, compact design and narrow footprint, each model fits beautifully on a kitchen countertop – without taking up too much space.

This machine will not take up a lot of space in your kitchen. In fact, it only takes up about six inches of counter space, which makes it a great option for those that don't have a dedicated area for a large espresso machine.
But while it might not seem too large, it can definitely perform like any other large machine out there. It's a machine that brings a lot of convenience with it as it has Thermo-block technology, which can heat up the water in the reservoir in about 35 seconds.
It has a manual milk frother which gives you more options when brewing and the well-laid-out user interface will allow you to brew barista-level coffee at the press of a button. So if you're looking for an espresso machine that will save you a lot of trips to the coffee shop, this might be the one for you.
De'Longhi BCO430BM All-in-One Combination Maker & Espresso Machine + Advanced Milk Frother for Cappuccino, Latte & Macchiato + Glass Coffee Pot 10-Cup
One machine does it all: One side makes authentic 15-bar espresso, cappuccino and latte, while the other side brews exceptionally delicious coffee.
Flavor savor brew system: De'longhi's patented coffee brewing system extracts maximum flavor and aroma for a robust coffee experience.
Front-loading system: Both water and coffee reservoirs are conveniently located with frontal access for drip coffee – no need to move the machine.
Your foam, your way: The advanced cappuccino system mixes steam and milk to create a rich, creamy froth for evenly textured drinks – just the way you like them.
Filtered water for a better brew: The advanced active carbon filter keeps water fresh and free of impurities for better-tasting brewed coffee.

One of the first things you'll notice about this model is its unique design. It has a traditional drip coffee maker on one side and an espresso maker on the other side.
This is a great pick for those who will find themselves brewing a lot of different coffee. It allows you to have a regular brew being made while simultaneously making an espresso, latte, or cappuccino.
If you're a stickler for flavor and a pure taste, then this machine might have the right feature for you. It has an active carbon water filtration system that makes sure you get the purest coffee possible every time. It also has a tray on top for you to warm your glasses before use.
It's on the more expensive side, but it's an investment that's well worth it considering all the features this product has.
De'Longhi La Specialista Espresso Machine with Sensor Grinder, Dual Heating System, Advanced Latte System & Hot Water Spout for Americano Coffee or Tea, Stainless Steel, EC9335M
Sensor grinding technology: Exclusive sensing technology delivers precise, consistent grinding and the optimal dose for espresso, every time. Plus, the bean sensor ensures you'll never run out of beans while grinding.
The smart tamping station: Simply pull the lever to tamp the ground coffee with the right pressure for perfect results. There's no need to remove the porta-filter, so you get to enjoy a mess-free experience.
Active temperature control with dual heating system: The best temperature stability for optimal coffee extraction and milk texturing. La Specialist is equipped with two independent heating systems. One thermoblock for extracting coffee and an independent heating system for steaming milk or frothing ensures immediate beverage preparation
Advanced latte system: Choose your style of froth: Micro-foam frothing for Latte Art or rich froth for cappuccino. Just place your cup under the spout and select flat or foam. Once it's finished, you can enjoy your flat hot milk, or the perfect foam to express your latte art creativity.
1 second quick start: Power the machine on, grind and tamp your dose, then immediately brew authentic espresso – no additional heat up time necessary. Thanks to a second heating system dedicated to the advanced latte system, you don't have to wait to steam your milk, either. La Specialist is ready when you are.

DeLonghi La Specialista is the most expensive machine on this list, but it is also the most premium one. It won the Red Dot Design Award in 2019 for being the best -designed fully automatic espresso machine, and the beautiful stainless steel you can see on this model reflects that.
It has a one-second start up time, so that means all you have to do is turn it on, grind and tamp your coffee, and you'll have a wonderful espresso shot ready for consumption.
The machine is also equipped with two independent heating systems that ensure the right temperature for your coffee and milk. It also gives you multiple options for your milk foam, depending on whether you're making a latte or cappuccino.
This is a great machine for anyone out there looking for a premium espresso maker. And while it does come with a pretty steep price, every penny will be worth it once you start pulling your own espressos.
What To Look For When Buying An Espresso Maker
When looking for an espresso machine, it's important to know what features to look for. In this section, we'll be taking a look at a couple of things that you should keep an eye out for when buying an espresso maker.
Type Of Espresso Maker
Before you go out and start looking at different models, you first want to find out what kind of machine will suit your needs. There are three types of espresso machines out there: manual, semi-automatic, fully-automatic, and super-automatic espresso machines.
Each of these have their own set of benefits and cons to them, so every coffee enthusiast will have a different opinion. Manual machines tend to be the most expensive, but they offer you a lot of control when pulling shots, and if you know how to use them, they can produce high-quality espressos. However, they can be pretty tough to use for beginners and are more-recommended for professional baristas and coffee shops.
Semi-automatic machines are the middle ground between manual and automatic models. They give you some of the control that you can see in a manual model, but they are way easier to use while still producing professional-level espresso shots. Some of these models demand a pretty high price, but that's because they are premium products designed for those with experience around espresso machines.
Fully-automatic and super-automatic machines, on the other hand, are the easiest to use, but they don't offer a lot of control. If you aren't too particular about how you take your coffee, these can be great options. And if you get a super-automatic machine, all you'll have to do is load your coffee grounds and push the button. These types of machines are great options for beginners and those who want an easy-to-make yet high-quality espresso shot.
Size
The next thing you'll want to consider is the size of the machine. For this, you'll need to take into account how much space you have in your kitchen.
Espresso machines vary greatly in size, and you can find models that are very small and easy to store, while there are other large ones that require dedicated kitchen space.
This is a very important factor when buying an espresso maker, so make sure to put enough thought into it.
Durability
Since these machines tend to demand a pretty steep price, especially when compared to other types of coffee makers, you'd want to make sure you can use it for a long time.
The easiest way to check the durability of a machine is to examine the materials they are made of. Aluminum and stainless steel are ideal materials for espresso machines, as machines made this way will definitely be able to make your morning espresso shots for years to come.

Coffee Preferences
This is more for the people out there who are very picky when it comes to their coffee. If all you want is a normal espresso and doesn't have too many specific requirements, almost any machine would serve you well.
However, if you want to get into the specifics and really have full control over your coffee, you're going to want to look closely at the features of the machine. For example, the number of boilers a machine has can have a great effect on your coffee, and machines that use steam-pressure to make their espressos tend to have a different output than others.
The only way to figure this out is to take a close look at what kind of coffee you like and what features an espresso machine would require to get the desired output. This may take time and experience, so don't get too pressured by the specifics when you're out shopping.
Extra Features
Lastly, you'd want to take a look at the extra features the machine has such as a built-in grinder, a cup warmer, water reservoirs, water filters, and frothing wands.
Not all these features will be required, but if you want lattes or cappuccinos on a regular basis, it might be best to get a model with a frothing wand. Or for example, if you want a very pure tasting espresso shot, having a water filter might make a big difference for you.
This is all a matter of knowing your needs and preferences when it comes to coffee. So make sure to ask yourself that first so you don't end up spending more money on features you don't need, or end up with a machine that doesn't deliver the way you want it to.
FAQ's
Which DeLonghi Coffee Machine Is The Best?
Our pick for the best machine by this brand is the DeLonghi La Specialista EC9335M. This is because it can deliver great-tasting espressos consistently while offering a lot of control.
It's also fairly easy to use, especially if you already have experience with espresso machines. It may be on the more expensive side, but that's because it's a high-quality product that will last you years on end.
How Long Should A DeLonghi Coffee Machine Last?
It can be hard to tell how long a coffee machine should last, but typically, you'd want your espresso maker to serve you for anywhere between 8-10 years.
These machines can be a large investment for a lot of people, which is why you want to make sure it doesn't break easily. DeLonghi machines are generally durable and of good quality, so you can expect the machine to last you around that long, and it can last even longer if you maintain it right.
Is DeLonghi A Good Brand For Espresso Machines?
When it comes to espresso machines, DeLonghi is considered a premier brand. The machines made by this company tend to be very good and are used by coffee experts all around the world.
In fact, the brand is also considered by a lot of people as one of the best brands out there for home appliances in general.
Which Is Better Saeco Or DeLonghi?
While both brands provide good espresso machines, DeLonghi models would be more suited for those who really want to get into the specifics of their coffee. These machines will offer you more control and variety when brewing while still being able to consistently deliver.
So if you tend to be very particular about your coffee, a DeLonghi coffee maker might be more suitable for you.
Are Expensive Coffee Makers Worth It?
If you are a coffee enthusiast and really like well-made espressos, lattes, cappuccinos, or other coffee drinks, then a quality espresso maker might be a good investment for you.
These machines are designed and made with a lot of precision to help you get the best possible coffee every time, especially if you know how to use the machine. However, if you aren't too particular about coffee, then you don't have to bust the bank for a cafe-grade coffee maker.
It all depends on your own needs and preferences.
Conclusion

So there you have it, the best DeLonghi espresso machines on the market today. These machines may cost more than an average coffee maker, but it's a price that a lot of people are willing to pay for consistently great coffee.
Buying an espresso machine is an investment I will never regret, as now, I can have my favorite coffee drink every morning without having to go to a cafe.
And with all the information laid out in this article, if you've been looking to buy one for yourself, all that's left to do is figure out which model suits you the best, and before you know it, you'll be brewing a barista-level espresso shot in your kitchen!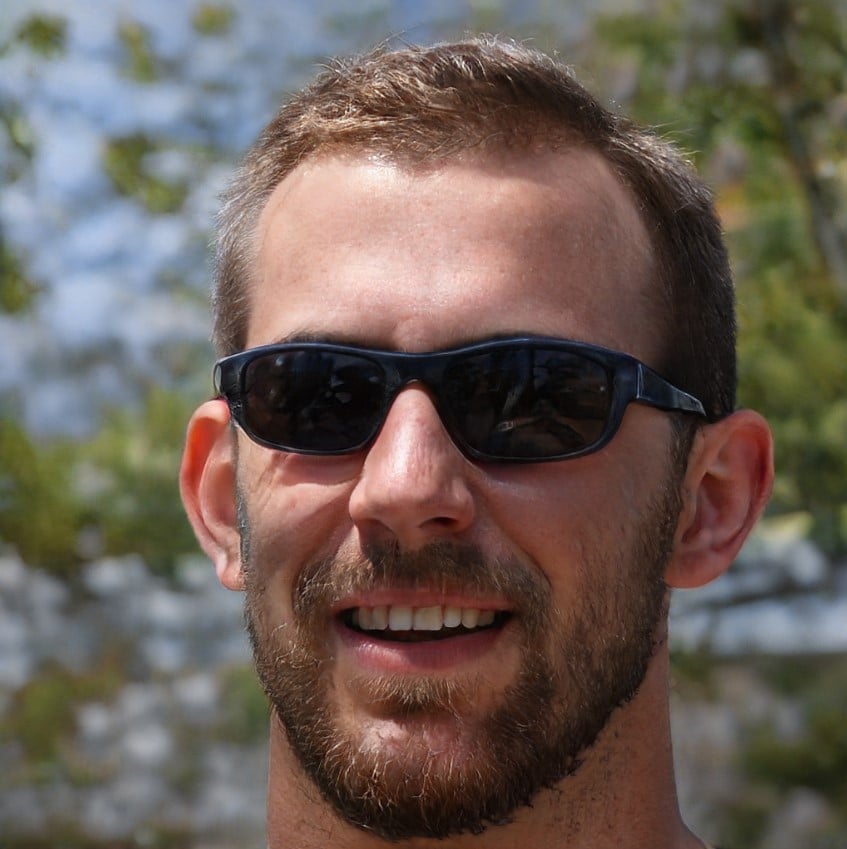 I am Ralph Mason and I am a passionate coffee drinker. I worked as a barista for a few years and since 2012 I have been trying to convince as many people as possible of good coffee.
I started writing on the barista blog on RepublikCoffeeBar in 2018. It was a pure hobby site and I tested coffee products like coffee machines, beans, mug, and other accessories. After the first year, my blog is becoming a well-known coffee site with about 100 thousand visits per month.
In 2019 I decided to focus on RepublikCoffeeBar only. I became a full-time coffee blogger and was declared crazy by many.